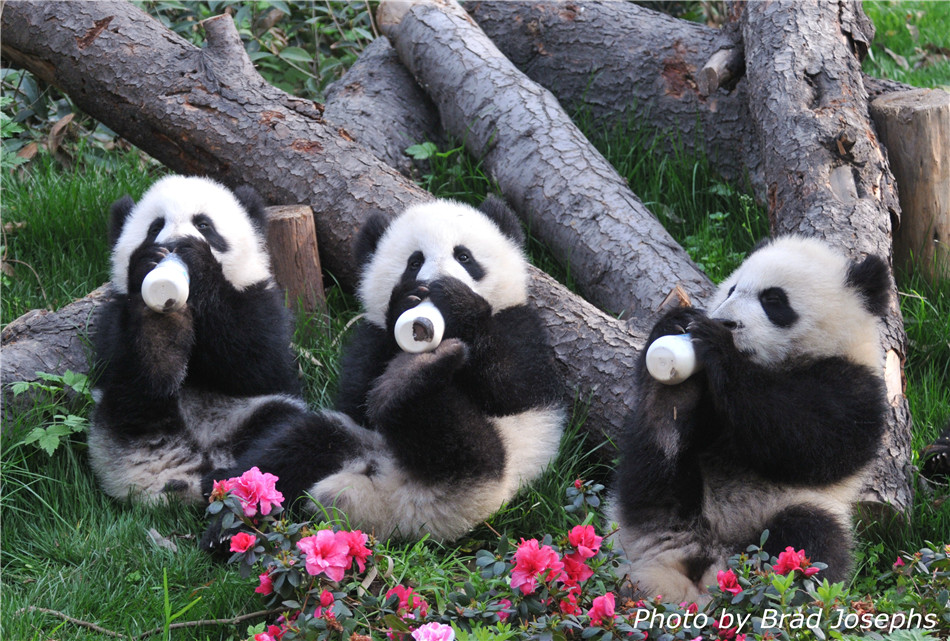 1 Day Panda Base and Chengdu City Tour
Date: All Year Round & Everyday
Price: From USD196/PAX (2-10 pax per group)
Trip Focus: Panda + Chengdu City
Status: Open to Booking
Route: Chengdu Panda Base-Jinsha Museum-Jinli Street-Sichuan Face-changing Show
Trip Code: P001
Overview

Chengdu,the capital city of China's Sichuan province, is an exciting destination for those looking to experience the tradition and natural beauty that this country has offered. Known by a variety of nicknames, Chengdu is famous for its fiery cuisine, long history, traditional art styles and for being the ultimate destination to view giant pandas. In this comprehensive and classic one-day tour from AbsolutePanda, our team of experienced local guides are determined to show you exactly what makes this city so alluring to visitors and so comfortable for locals.

During you stay in Chengdu, we will waste no time in showing you the greatest that this city can provide. This holistic tour itinerary will include a visit to the largest captive panda population in the world, attendance to a traditional Sichuan opera performance, gourmet meals showcasing Chengdu's world famous cuisine and a tour through one of China's oldest archeological dig sites. For those who want to see this city from ever angle, this is the tour you are looking for.


Trip Highlights:
1.See the world's largest captive population of pandas at the Chengdu Research Base of Giant Panda Breeding (Chengdu Panda Base).
2.Savor the distinct taste of authentic Sichuanese Cuisine in popular local restaurants.
3.Explore the captivating history of Sichuan's ancient Shu civilization at the Jinsha Site Museum.
4.Witness the wildly energetic and age-old theatrical traditions of the Sichuan Opera; featuring Face-changing performers, fire-breathing, and much more.
5.Take a step back in time as we stroll pass the markets and street performers of Chengdu's Jinli Ancient Street (the most beautiful street by CNN travel in 2019).
6.Experience the colorful culture and unique lifestyle of Chengdu's Tibetan district/Street.


How Can We Make This Trip Special?

a. A Team of Passionate Guides Specializing in Different Fields.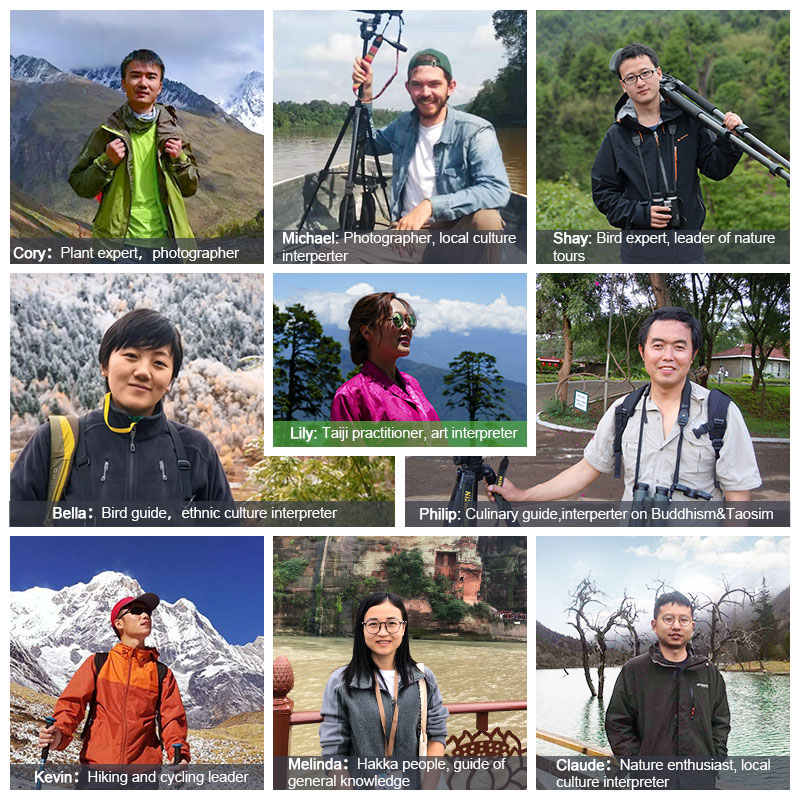 b. Different Price Options to Better Meet Your Travel Style.

AbsolutePanda offer different price choices for certain short-term tours. Please see details in Date&Price page of this tour.


Introduction to This Trip's Destinations: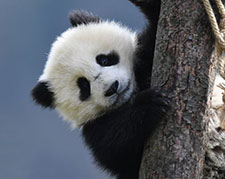 Chengdu Research Base of Giant Panda Breeding
Holding the distinction of the world's largest panda base, Chengdu Research Base of Giant Panda Breeding (Chengdu Panda Base) attracts tourists and wildlife enthusiasts from around the world. Conveniently located a short drive away from downtown, this state of the art research facility comfortably houses more pandas that anywhere else at home and abroad. During your visit, you will see pandas ranging from young cubs to lumbering adults as well as the elusive and adorable red panda. Additionally, the scenic, garden-like atmosphere of the panda base is especially ideal for Urban Bird Watching like Red-billed leiothrix,Ruddhy Shelduck, Captive Peacock ,Swan and so on.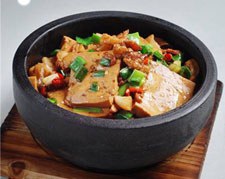 Xingxibei Restaurant
Tucked away in the older regions of the city, Xingxibei restaurant has served the people of Chengdu since 1989. Showcasing the bold and iconic flare of traditional Sichuan Cuisine while blending inspiration from Northwestern culinary styles, Xingxibei offers the staples of authentic Sichuan Cuisine with a twist. We prefer this restaurant for our clients for its ability to showcase the distinct flavor that makes Chengdu an internationally recognized UNESCO city of gastronomy.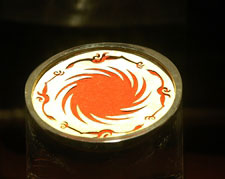 Jinsha Site Museum
Long before the modern era, the Shu civilization established the foundation of its magnificent culture in the Sichuan basin. Lying dormant for roughly 3,000 years, the secrets of this mysterious kingdom remained hidden until 2001 when archeologists unearthed remnants of their ancient metropolis here in Chengdu. Considered the first major Chinese archeological breakthrough of the 21st century, researchers found vast mountains of riches including ivory, jade and gold. This cutting-edge facility showcases the art, culture and lifestyle of the ancient Shu in a sprawling museum complex as well as an open-air dig site.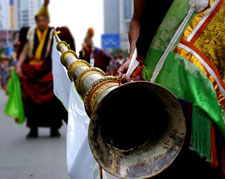 Tibetan Street
Located at the eastern boarder of the Tibetan Autonomous region, Sichuan is home to more Tibetans than any other province in China. As a result, the city's sizeable Tibetan district offers all the comforts of home for Tibetans here in Chengdu. Nicknamed "Little Lhasa", the sidewalks are crowded with monks clad in red and orange robes, vendors selling Buddhist artwork and the aroma of cooked yak meat and incense. As we navigate the alleyways and shops of this section, you are certain to be captivated by the unique aesthetic of Himalayan culture.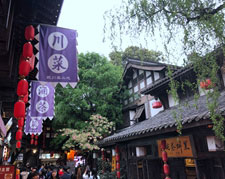 Jinli Street
Ranked as one of the world's most beautiful streets by CNN Travel in 2019, Jinli has a long history tied to the foundation of Chengdu. For more than 2,000 years, Jinli has gained acclaim across China as one of the Shu kingdom's oldest commercial streets. Featuring traditional Qing dynasty architecture and modeled after the romance of the three kingdoms, the atmosphere of Jinli street has something for everyone including delicious street food, hand crafted souvenirs and live entertainment.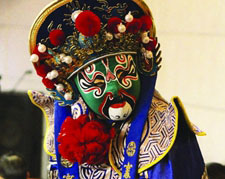 Sichuan Opera Face-changing Show
Widely considered one of China's distinct regional theatrical styles, Sichuan opera is endemic to Chengdu. Opera house performances here feature a cavalcade of different acts that draw crowds of visitors for their daring exploits and artistic execution. As an audience member, you can relax and drink tea as costumed actors breath fire and quickly swap between ornate masks in a blink of an eye. These shows host a variety of acts ranging from life-like puppets and comedy to traditional instruments and singing. For anyone visiting Chengdu, your visit is not complete until you've witnessed Sichuan opera.
Dates & Price


1. Date Availability
This trip is available all year round.
2. About Different Price Options
The AbsolutePanda team works hard to provide the highest quality tour experiences at a fair price. However, after working in the travel industry for more than 20 years, our team knows that no two travelers are alike in terms of their travel style, personal interests, choice of guides and preferences in restaurants and hotels. For AbsolutePanda, our client's satisfaction is a top priority. To meet the needs of different clients and ensure they enjoy a trip suited to their preferences, we have created a variety of different price options for our trips. These options vary in the guides they use, quality of transportation vehicles, accommodations and restaurants. Our trip price has the following options, please read the explanations about includes and excludes for each price option below:
These standard prices are made on the basis of minimum two travelers. The trip size is 2~10.
| | | | | |
| --- | --- | --- | --- | --- |
| Price Categories | Basic | Copper Panda | Silver Panda | Gold Panda |
| Price Quotation | Not Available | USD196/PAX | USD225/PAX | USD260/PAX |

a. Basic Panda Price
For travelers who only need a driver and a car to take them to the place designated in the itinerary; basic panda options are perfect. This price range is only available for trips we think our clients can handle without the supervision of our team. This option only includes the cost for the private car (driver, fuel, toll and parking) to take you to the tour destinations and back to your hotel. The price does not include your discretionary tips to the driver and other entrance tickets.
b. Copper Panda Option
For travelers who are looking for a skilled guide who speaks English and show them around. You can choose this price option.

The Copper Panda Price includes the charge for a English-speaking guide, and a private car with a driver to take you to the
tour destinations
and back to your hotel. The price does not include your discretionary tips to the serving crew (driver and guide) and any other entrance tickets.

Example Guides:

1) Claude: A Sichuan local who is fluent in English, passionate, and is well-versed in general knowledge about popular tour destinations. Can work as driver and guide for small groups.
2) Melinda: A detail oriented guide who is fluent in English. Melinda is a knowledgeable on general information pertaining to our popular tour locations.
3) Michael: An American living in Chengdu, Michael is a passionate guide and is adept at interpreting Chengdu from the perspective of a westerner.

c. Silver Panda Option
For travelers who hope to have a guide who know certain specialized field very well and can share the knowledge in-depth in a certain field like birding, flower-watching, Buddhism, food, photography, etc. so that they can make the best use of their travel time and meet their personal taste best.

The Silver Panda Price includes an English-speaking guide who has excellent knowledge pertaining to a certain field, and a private car with a driver who will take you to the
tour destinations
and back to your hotel. The price does not include your discretionary tips to the serving crew (driver and guide) and any other entrance tickets.

Example Guides:

Shay: One of AbsolutePanda's resident birding experts, Shay speaks English and is a detail-driven guide.
Cory: A botany expert and photographer who speaks English, Cory is a passionate guide who excels at leading clients.
Lily: An English speaking guide, Lily is especially skilled at leading clients on tours that involve yoga and taiji.

d. Gold Panda Option
For travelers who want to travel in luxury, the gold panda option is the right choice for you. With this level of service, your group will enjoy the best restaurant, hotel and transportation options available. We will provide the details concerning your trip. Please feel free to ask us any questions concerning this package option.

The Gold Panda Price includes a knowledgeable guide who speaks fluent English, lunch at a popular local restaurant, and a nice private car (a popular international brand) with ample space and a driver who take you to the
tour destinations
and back to your hotel. The price does not include your discretionary tips to the serving crew (driver and guide) and any other entrance tickets.

Example Guides:
Bella: A fluent English speaker, Bella is a knowledgeable birding expert and is well versed in Chinese food and local culture.
Philip: A local guide with fluency in English and basic Japanese, Philip is an exceptional photographer and birding guide who has keen interests in Buddhism, Taoism, Confucianism and Chinese cuisine.
For travelers who hope to tailor-make the day programs with their specific travel preferences in mind (transportation, hotels, special privileges and famous local experts) tailor-making a tour is the best way to ensure your desires are met. Please contact us with your specific needs and we will make an itinerary based on your expectations. Once you confirm, we work out the cost and send it to you. Please feel free to ask any questions to learn more.
Please note that guides with specialized knowledge are not always available, especially during our busy season from April to October. If you have an on-planning trip, please contact us as early as possible so that we will block the date of our expert guide for you.

You just give us your trust, we will do our utmost to make your best travel memory!
Itinerary
Chengdu Panda Base-Jinsha Museum-Sichuan Face-changing Show
7:00-7:40 Hotel pick up, head to Chengdu Panda Base which is the largest panda base in the world. A home to over than 100 pandas with different ages.
7:40-12:00 Visit panda base, enjoy a beautiful time there.
12:00-12:30 Way to
Xingxibei restaurant
, a local authentic Sichuan cuisine restaurant with special dishes that you can hardly find elsewhere.
12:30-13:30 Enjoy meal in Xingxibei.
13:30-14:00 Drive to Jinsha Site Museum. Explore the ancient myth of the Shu Kingdom and the partial origin of Chinese civilization.
14:00-16:00 Visit Jinsha Museum
16:00-16:30 Drive to Jinli Street, a nationwide famous local street with thick folk culture. Walk there is like the time hasn't been changed for 300 years.
16:30-18:00 Explore Jinli Street
18:10-19:10 Dinner at Old House Restaurant,an old restaurant with exquisite decorations and elegant set-up. What's more important, is its unforgettable Sichuan dish flavors.
19:10-19:40 Drive to Sichuan Opera theater
20:00-21:20 Watch Face Changing Show, a unique performance which you can not find in any other operas.
21:20-21:50 Drive back to the hotel.
Warm Tips:
The itinerary above is the most in-depth Chengdu one-day experience.We can also tailor-make your own travel plan according to your request.
As a modern metropolis with 3000 year history and best tourism city of China, scenic spots and things to do and to see in Chengdu is way more than we can conclude.This itinerary is a sample according to our knowledge about this wonderful city. If you want to add or cut some sites or activities in order to satisfy your needs, please feel free to tell us, we will modify the itinerary at your request.Our goal is to provide a itinerary that most suits you with best performance.
You could revise this itinerary from the following aspects with different activities:
1.Bird watching
2.Flora watching
3.Biking
4.Cooking class
Other Place You may be interested:
1.Wide and Narrow Alley
2.People's Park
3.Wenshu Monastery
4.Dufu Thatched Cottage
5.Wuhou Shrine
6.Wangjian Tomb
7.Songxian Bridge Antique Market
Map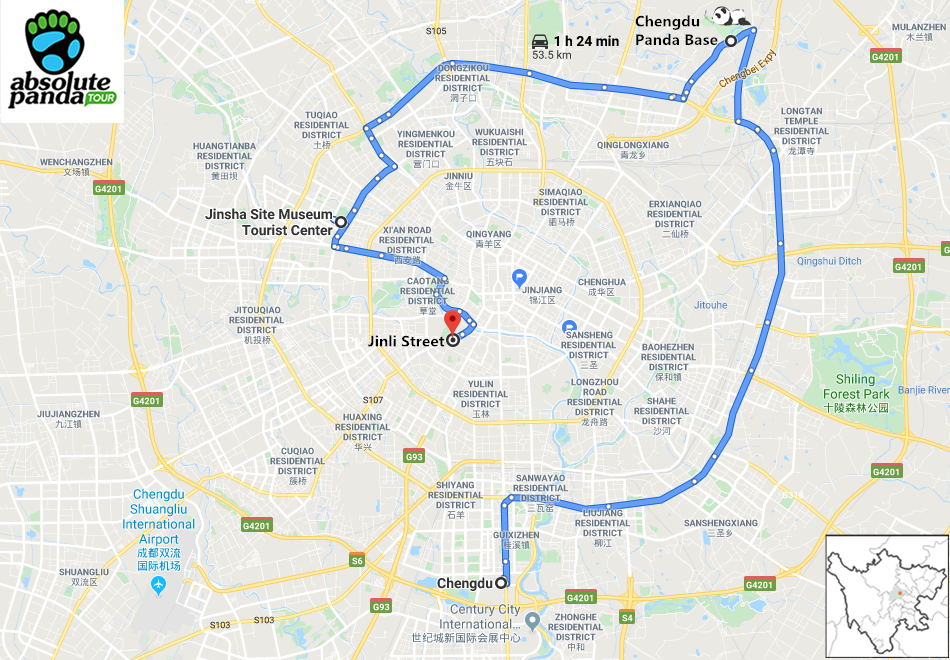 Chengdu Panda Base and Chengdu City Tour Map
Accommodation
AbsolutePanda firmly believe travel is an art. To ensure every trip travelling with us is a great travel art for our client, AbsolutePanda team do all we can to consider every possible details. The choice of hotels is definitely an essential part to make a great trip. After many years of running travel business, we have built up our network of cooperative hotels at different levels. We understand people are different in the choice of hotels when they travel. If you hope to use some specific hotels, please feel free to let us know, we are very happy to book it for you at competitive price so as to make the hotel choice better meet your personal taste, budget and travel style. We can either reserve a hotel with competitive price for you or simply include the hotel into your trip cost. Please feel free to contact us and tell us your requests, we will do our best to create the best travel itinerary for your private use.
Following are a list of hotels at different styles and luxury level we often use for our trips. Please feel free to let us know what we can do for you to facilitate your travel planning.

1. Three International-brand Hotels in Chengdu.
• Shangrila Hotel Chengdu
• The Ritz-Carlton Chengdu

2.Three Local Brand Hotels

3. Three Economic Hotels
• The Hotel Zen Urban Resort
If you prefer to have multiple days of volunteering and stay in a hotel near the Panda Base where you volunteer, please tell us, we can book a hotel at a walking distance from volunteering site and make the arrangement for your volunteering days so that you can enjoy a great time in your own hassle-free way.
Whenever you need any help for hotel booking , you are welcome to email us via info@absolutepanda.com
FAQ

Here are some top asked questions from our clients for your reference:


1. Do we really have to get up so early?
​We recommend arriving at the panda base as early as possible to beat the crowds. Pandas are typically the most active early in the day and will spend the afternoon sleeping. Additionally, pandas will sleep more often during the summer when the temperature is warmer.
---
We have been asked many interesting questions, here we only selected some of them, you can email us and send us your own panda questions, we are very happy to answer any of your panda questions.
Read more our FAQs or feel free to contact us for further questions, AbsolutePanda is more than glad to answer and offer help.
Testimonial

We believe travel is art and we also know there are a thousand Hamlets in a thousand people's eyes. Each client has different understanding of art. Our goal is to do our utmost to make the travel of art that most suits you. Below are the testimonials come from the clients who chose the service of AbsolutePanda team.

Reviewed August 23, 2019

Pandas!
Absolute Panda put together a custom tour for me and my boyfriend. I absolutely love pandas and knew I wanted to volunteer at the Dujiangyan Giant Panda Base. I heard you could organize it without a guide, but the logistics were more than I wanted to deal with - paperwork, transport, etc. I also wanted to hold a panda, which had just been suspend when I started looking. I hoped by booking a tour they would monitor the panda holding situation and take care of everything else. I came across AbsolutePanda after looking at several other groups and I'm glad I did. I worked with Melinda and she made an excellent recommendation to just volunteer in the morning (you basically do the same thing morning and afternoon which might have been more than my boyfriend could handle).

Instead, she suggested we spend the afternoon at the irrigation ditch or Mount QingCheng. We decided on Mount QingCheng. It was a wonderful place to visit, but I don't recommend walking up unless you really like steps... Anyway, Melinda was great. She brought us gifts and snacks. She asked in advance about any dietary restrictions/preferences. She even helped us book a hotel in another part of China.

I absolutely recommend working with AbsolutePanda

——————Kathy H
---
Reviewed May 12, 2019
Excellent Panda Hometown Family Trip!
We just came back from a 10-day-family trip in Chengdu organized by AbsolutePanda. It's been an amazing experience and we're super happy with the travel agency.
We must say that AbsolutePanda met all our expectations!

From the very beginning Melinda helped us to plan the trip answering all our questions right away, providing detailed information and suggesting activities and places of interest for both adults and kids until we had the final route. Claude, our guide during the whole trip, was extremely kind, patient and helpful. He speaks good English and he took care of us all the time paying attention to every detail and making our trip very pleasant and fun. His knowledge of birds and other fauna as well as of the history of the places we visited made our tour very interesting and enjoyable.

I would definetively recommend AbsolutePanda to anyone thinking in a custom made "Panda Trip"!
---
Reviewed September 28, 2018
Excellent private tour!
We just returned from our second private tour with Absolute Panda and it was a fantastic experience. Our first trip with Absolute Panda in 2015 left us with a good impression of the quality of tour service provided, so very naturally we chose to travel again with Absolute Panda this time. Philip himself led our tour and that really set our minds at ease because our itinerary was pretty tough due to the winding roads and altitude sickness. I started my planning with Philip almost half a year ago and he was meticulous in his efforts and extremely receptive towards our itinerary ideas. Throughout the months, he constantly updated us about the travel conditions. Nearing our travel date, he followed up closely on any possible events that could thwart our travel plans, and made alternative suggestions to ensure that we still get to enjoy our trip. During the trip, Philip and our driver took great care of us and did their best to accommodate our requests. He also demonstrated his deep knowledge of his culture and Chinese history. He was quick to rectify any issues we encountered during the trip such as the hotels too. My family was truly pleased with the quality of service that has been provided by Absolute Panda, and would certainly travel again with them if we were to visit China again!
---
Reviewed July 12, 2019
Amazing way to experience the Pandas.
Review of: One-Day Dujiangyan Giant Panda Base Volunteering and Irrigation System Tour
My family and I (3 kids 11, 9 and 7) got to have the experience of a lifetime in the Panda volunteer program. Bella was an amazing tour guide and what a treat to be able to not only get very very close to the pandas but to also help in their daily routines and upkeep so that the world can enjoy these beautiful bears. I never thought that my kids would be so happy to clean and prepare animal enclosures, but it was a blast that they will never forget. Aside from cleaning we got to prepare bamboo for the pandas, make panda cakes, and the highlight of the trip - feed the pandas directly and take videos and photos the entire time. We had a very nice lunch with the staff (option to go offsite but this made the trip 100% authentic and I highly recommend). We did not do the irrigation tour but opted to go to a local park/tea spot near a lake where locals hang out with Bella. Here we had tea and people watched (as they watched us also lol). In Chengdu you can see some interesting things like people getting ear massages by professional ear technicians using all sorts of wild brushes and instruments (you can even get one if you are adventurous enough). All in all I highly recommend this tour and again thank you so much Bella for a wonderful day with our family.
---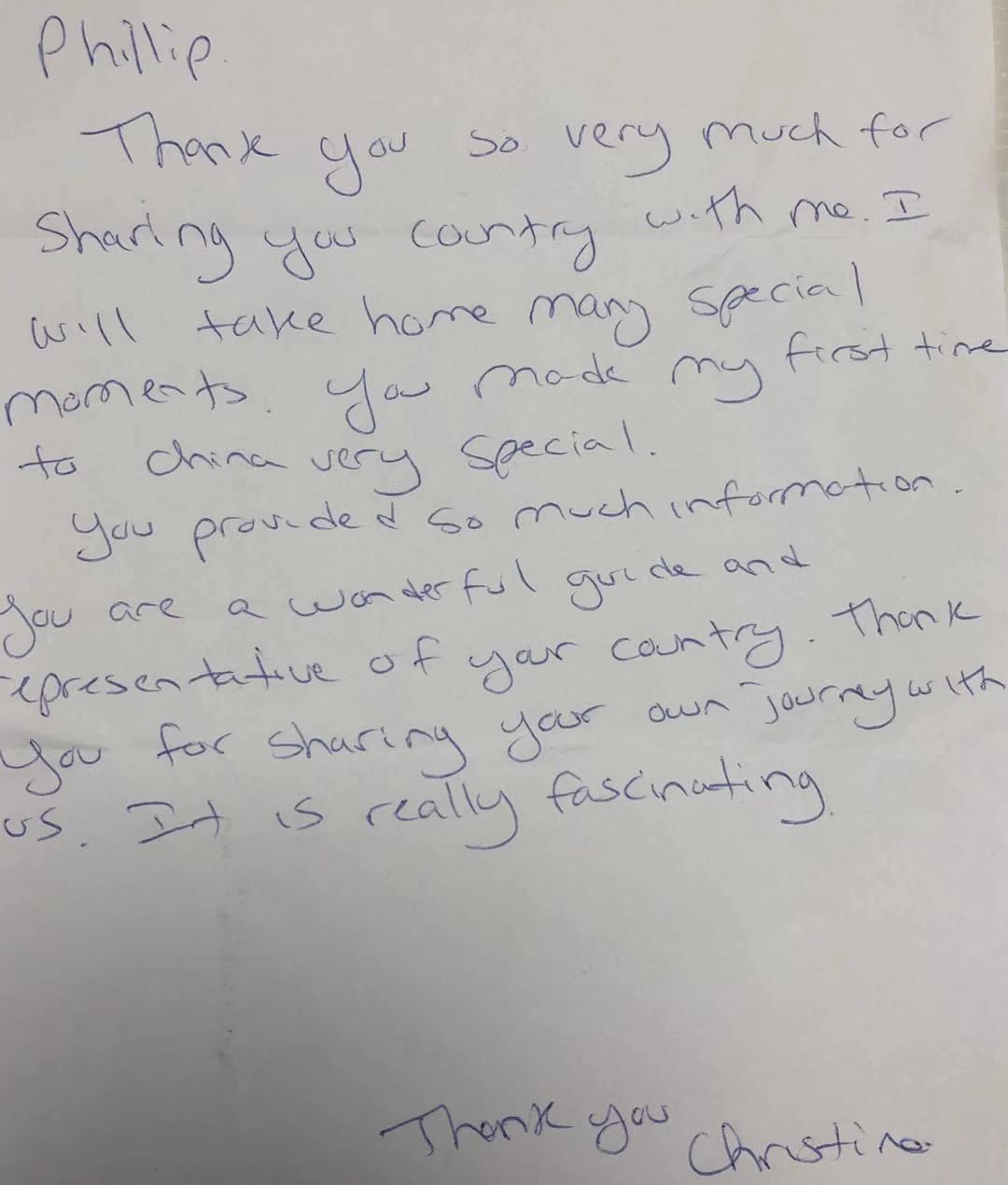 ——————Christine

Click the Testimonials of AbsolutePanda on TripAdvisor to read all reviews by our past clients on TripAdvisor .