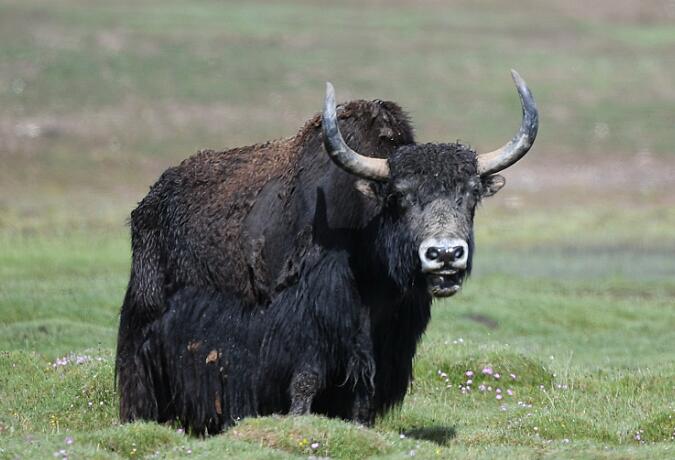 18 Days Discover Sichuan & Qinghai Wildlife
Date: May to Oct
Price: Upon Request
Trip Focus: Wildlife+Photography
Status: Open to Booking
Route: Chengdu-Panda Habitat-Labahe–Kangding-Daofu–Ganzi–Shiqu-Yushu–Qumalai–Hoh Xil–Geermu- Qinghai Lake–Xining
Trip Code: W006
Overview

Discover wildlife of China you will not miss Sichuan and Qinghai Province.W006
Dates and Prices
Upon Request
Itinerary
Day 1. Arrive Chengdu (///)
Day 2. Chengdu-Panda Habitat(BLD)
Day 3. Panda Habitat (BLD)
Day 4. Panda Habitat –Chengdu (BLD)
Day 5. Labahe (BLD)
Day 6. Labahe – Kangding (BLD)
Day 7. Kangding – Daofu – Ganzi (BLD)
Day 9. Shiqu – Yushu (BLD)
Day 10. Yushu – Qumalai (BLD)
Day 11. Qumalai (BLD)
Day 12. Qumalai – Hoh Xil (BLD)
Day 13-14. Hoh Xil (BLD)
Day 15. Hoh Xil – Geermu (BLD)
Day 16. Geermu- Qinghai Lake(BLD)
Day 17. Qinghai Lake National Nature Reserve (BLD)
Day 18. Qinghai Lake – Xining (B)
Day 1. Arrive Chengdu (///)
Arrive at Chengdu, meet your guide and driver, and transfer to your hotel in the city. Have a good rest in your hotel. Free time city explore.
Overnight:Chengdu
Day 2. Chengdu-Panda Habitat(BLD)
Take a bullet train to Guangyuan (about 2h) then transfer to Panda Habitat.
Overnight:Tangjiahe
Day 3. Panda Habitat (BLD)
Whole day explore the wildlife inside the panda habitat.
Overnight:Tangjiahe
Day 4. Panda Habitat –Chengdu (BLD)
Explore the wildlife. Then we drive to Guanyuan to take speed train to Chengdu (about 2h),
Overnight:Chengdu
Day 5. Labahe (BLD)
From Chengdu we drive about 3.5 hours to Labahe. Explore the wildlife in Labahe reserve, especially for the red panda and sambar deer.
Overnight:Labahe
Day 6. Labahe – Kangding (BLD)
Explore the wildlife. In the afternoon, we drive about 2 h to Kangding, the hub of the ancient Tea and Horse Road.
Overnight:Kangding
Day 7. Kangding – Daofu – Ganzi (BLD)
Drive about 7.5 hours in Tibetan Plateau and watch wildlife on the way.
Overnight:Ganzi
Day 8. Ganzi – Shiqu (BLD)
Drive about 5 hrs to Shiqu and watch wildlife on the way.
Overnight:Shiqu
Day 9. Shiqu – Yushu (BLD)
Drive about 3 hours to Yushu and watch wildlife on the way.
Overnight:Yushu
Day 10. Yushu – Qumalai (BLD)
Drive about 4 hours to Qumalai. QuMaLai is famous for "The Original Place of Yellow River" Monument, Tibetan Buddhism Temples, and Mount. Kunlun. Most importantly, there are variety of wildlife animals inhabiting in this area. We will definitely enjoy the wildlife trip here. Overnight:Qumalai
Day 11. Qumalai (BLD)
Today we continue tracking wildlife on the vast Qinghai-Tibet Plateau. We will search for the rare and precious white lipped deer, wild bear, leopard, kiang and wild yak, and also rare birds, such as black-necked crane, snow cock, golden eagle.
Overnight:Qumalai
Day 12. Qumalai – Hoh Xil (BLD)
We drive about 5.5 hours to Hoh Xil reserve. Despite the harsh climate, Hoh Xil is home to more than 230 species of wild animals, 20 of which are under Chinese government protection, including the wild yak, wild donkey, white-lip deer, brown bear and the endangered Tibetan antelope or chiru. The abundant plateau pika, a small burrowing rodent, is the main food of the region's brown bears.
Overnight:Hoh Xil
Day 13-14. Hoh Xil (BLD)
Whole day exploring wildlife here.
Overnight:Hoh Xil
Day 15. Hoh Xil – Geermu (BLD)
Geermu is not far away from Hoh Xil. A 3-4 hours' drive will take us to the least populated area in China but with abundant wildlife of highland.
Overnight:Geermu
Day 16. Geermu- Qinghai Lake(BLD)
Today will be the longest driving day (about 8 hours driving) in the whole journey. We will across the plateau driving all the way down to Qinhai Lake. We will have a few stops along the way to discover Tibetan Sandgrouse. Mammals are very conspicuous along this road, and along with large numbers of Kiang and Tibetan Gazelle. We hope to encounter small groups of Tibetan Antelope along with an outside possibility of wild Yak.
Overnight:Qinhai
Day 17. Qinghai Lake National Nature Reserve (BLD)
Today we will get up early and get ready for bird watching. The amount and varieties of birds enabled Birds Island the world's densest "Kingdom of Birds". After the breath-taking bird watching, we will pay a visit to Sun and Moon Mountains, Daotang River and Qinghai Lake to discover the mammals.
Overnight:Qinhai
Day 18. Qinghai Lake – Xining (BLD)
Drive about 3 hours to Xining and connect your flight to next city.
Airport see off and Absolute panda service end.
Any questions or idea about your trip plan do feel free to let us know. Keep in touch.
Accommodations

Chengdu
Panda Habitat
Labahe
Kangding
Daofu
Ganzi
Shiqu
Yushu
Qumalai
Hoh Xil
Geermu
Qinghai Lake
Xining
FAQs


1. How remote is the hotel in the panda natural reserve?
The accommodation in the panda natural reserve is located in the middle of the mountainous temperate forest in northern Sichuan. The closest community is roughly an hour's drive and will require the assistance of our chartered van. The hotel itself is very nice and provides a relaxing place for us to begin our search for animals in the surrounding wilderness.


2. What are the chances we will see wild red pandas on this trip?
During our visit to the natural reserve in Labahe, we have an especially good chance of spotting red pandas (depending on weather conditions). Labahe is considered the best place in the world to find these animals, our team of guides has conducted extensive surveying of this area and our clients had taken very good photos of the wild red panda with us.


3. Will we see wild pandas during this tour?
While Sichuan is known as the Chinese province with the most substantial portion of the wild panda population (80%), it should be noted that spotting a wild panda is exceptionally rare. While visitors to Sichuan have seen these animals in places that we will visit on this trip, we feel your best chance to see pandas will be during our visit to the panda research and breeding bases in Sichuan.


4. Which indigenous cultures can we expect to encounter on this tour?
As we move into the western and northern reaches of Sichuan and throughout Qinghai, you are certain to be surprised by the sudden shift in the local cultural aesthetic. These areas are occupied by predominantly Tibetan communities that range from agricultural townships to families of nomads living in tents on the prairie.


5. How does the ecosystem/wildlife differ between Sichuan and Qinghai?
Many of the regions we will visit can be classified into two biomes: highland prairies and mountainous temperate forests. While we travel through the panda habitat in Sichuan, most of the local ecosystems will be typical of the temperate forests, while the majority of Qinghai will consist of prairies. One exception to this general description will be when we visit Tibetan communities in western Sichuan. These townships are also located in high-altitude grasslands, like Qinghai. In prairies, many of the animals will include vultures, yaks, Tibetan gazelle, and antelope. During our time in Sichuan, we can expect to see monkeys, takin and perhaps even red pandas.


6. I've heard the Tibetan Plateau is very high in elevation, should I be worried about altitude sickness?
While the Tibetan Plateau is high in elevation, our team is especially experienced in guiding foreign tourists through these regions. We have planned this itinerary to give you a gradual acclimation period to get used to the elevation.


7. Are any of these animals dangerous?
Animals like wild yaks, wolves and brown bears can pose a real threat to guests, but not to worry. Our guides are experienced at mediating a healthy distance between you and any animals we encounter. In most cases, we will also be watching these animals from the safe vantage of a van.


8. Will there be opportunities to purchase local souvenirs during this tour?
As we travel through Tibetan communities, there will be many opportunities to purchase keepsakes from local vendors. Our guides are happy to help you barter.


9. Will we receive assistance from local experts?
Yes, the AbsolutePanda team is proud to incorporate the expertise of local experts at many of the reserves we visit.


10. If I am particularly interested in finding birds, is there a way for me to request a specialist as a guide?
In addition to our experts specializing in mammals, we have many birding experts in the team. If finding birds is your priority, please let us know in advance.


Email us if you have some questions.
Testimonials
Welcome to email us and be our guests to write the feedback for us.
Trip Photos
Welcome to email us and share your trip photo with us.
Videos
Welcome to email us and share your trip video with us.