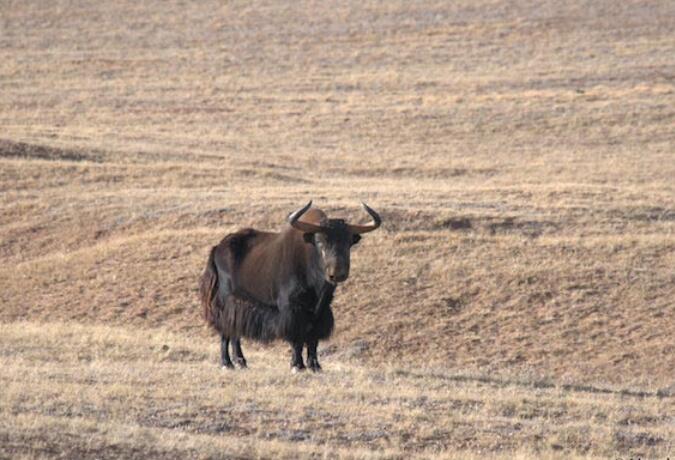 7 Day Wildlife Photography in Hoh Xil
Date: May to Oct
Price: Upon Request
Trip Focus: Wildlife+Photography
Status: Open to Booking
Route: Chengdu-Golmud- Hoh Xil- Golmud- Chengdu
Trip Code: W004
Overview
The Tibet Plateau in Qinghai, the roof of the world. With its high elevation and frozen climate, it is often called the "third pole of the world". Holding the distinction of being the world's third-least populated area, respect for nature and animals equal to respect for God which makes Qinghai-Tibet Plateau a home to a profound variety and abundance of wildlife. Located in the northeastern part of Qinghai-Tibet Plateau, Hoh Xil is the largest nature reserve in China which is also home to more than 230 species of wild animals, including wild yak, wild donkey, white-lip deer, brown bear and the endangered Tibetan antelope or chiru.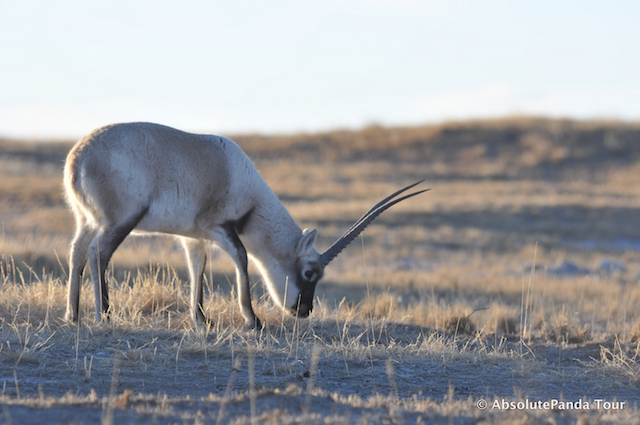 The vast high grassland makes it more difficult to capture the wildlife. Therefore, we create this program for those professional photographers who have the highest demand of photo of wildlife on the Qinghai-Tibet Plateau. You will go safari with experienced local guide and professional local photographer with many years of wildlife photography experience. They will assist you to arrange the shooting with choosing the best time and location. We guarantee you a wonderful wildlife safari with satisfying photography works back home.

Highlights:
• Professional photographing with experienced local guides and photographer;
• Shooting wildlife on the high grassland of Qinghai-Tibet Plateau;
• Great chance to capture endangered wildlife such as Chiru, snow leopard, wild yak, wild camle etc.

Kekexili (also called Hoh Xil) means the "lord of ten thousand mountains" in Tibetan. The Kekexili nature reserve is located in the high grasslands of the Qinghai-Tibet Plateau's northeastern region. Established in 1995, Kekexili is China's largest nature reserve, covering 45,000 square kilometers. It was established to protect the unique wild plants and animals in Qinghai-Tibet Plateau and their living environments.
Dates & Price
Upon Request



Itinerary
Summary
Day 1 Chengdu-Golmud
Day 2 Golmud-Hoh Xil
Day 3-5 Hoh Xil
Day 6 Hoh Xil- Golmud
Day 7 Golmud- Chengdu

Day 1 Chengdu-Golmud
We fly from Chengdu to Golmud, the third biggest city on Qinghai-Tibet Plateau. Golmud is four hours away from Hoh Xil. We will prepare everything we need for this photography program and meet the local guides. Our group will drive you to Hoh Xil from Golmud the following day.
Overnight: Golmud



Day 2 Golmud-Hoh Xil

Early in the morning, we depart to Hoh Xil. The local guides will give a short introduction about the program on the ride. We will spend tour days in Hoh Xil National Nature Reserve searching wildlife and shooting pictures.

Overnight: Hoh Xil



Day 3-Day 5 Hoh Xil

Covering 45,000 square kilometers of high grassland, Hoh Xil is a vast ecosystem that hosts countless animal species. It is remote and barren, belonging to the traditional Tibetan province of Kham and is known as the world's third-least populated area. It is surrounded by high, snow-capped mountain peaks and is home to few people. Our experienced local guide and photographer will take you to the best spot to shoot wildlife such as Tibetan antelope, wild yak, wild donkey, white-lip deer, brown bear and pika.

Overnight: Hoh Xil



Day 6 Hoh Xil- Golmud

After completing the shooting program, we will head back to Golmud and rest. Golmud is administrated by Haixi Mongol and Tibetan Autonomous Prefecture where you can experience local indigenous culture. If you are interested, it would also be a good place to take some portraits for Chinese enthnic groups.

Overnight: Golmud


Day 7 Golmud- Chengdu

Today we fly back to Chengdu before concluding this professional wildlife photography tour.

Accommodation

Accommodation summary

Golmud (day 1 and 6)
Hoh Xil (days 2-5)
Chengdu (starting and ending point)

FAQ
Email us if you have some questions.
Testimonial
"Amazing local company- the best and most reliable"
I have worked in china as international tour escort for ten years and with a multitude of companies and these guys are in a league by themselves. They have long track record of success for 7 years, have the best connections and the best guides. I can't say enough about them. They can also organize the best local guides for anywhere in china, and are logistical wizards all around.
---Brad J from US
Welcome to email us and be our guests to write the feedback for us.
In pictures
Welcome to email us and share your trip photo with us.
Videos
Welcome to email us and share your trip video with us.