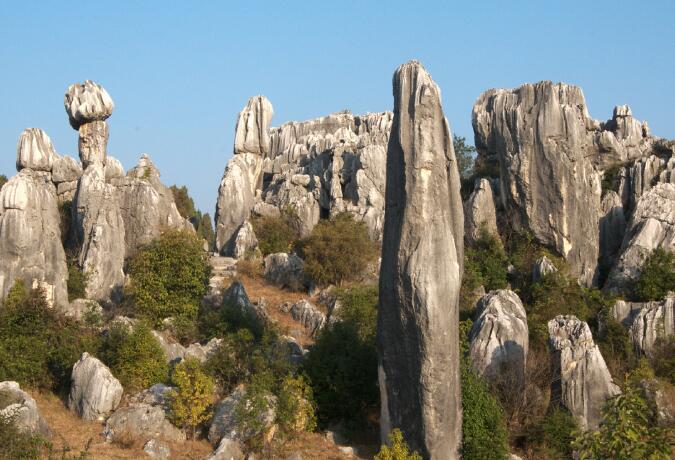 15 Day Yunnan Rice Terraces Photography
Date: All Year Round
Price: Upon Request
Trip Focus: Photo+Yunnan
Status: Open to Booking
Route: Kunming-Luoping-Bamei-Yuanyang-Jianshui-Dongchuan-Yuanmou-Kunming
Trip Code: PH004
Overview
Chase the shadow and light in the glamorous Yunnan
---A photography tour of distinctive landscape and exotic minority ethnic culture
Lying in the southwest of China, Yunnan is well known for its magnificent landscapes and enchanting natural scenes. On the "Tropic of Cancer", only here in Yunnan can you find such diverse landscapes with sky-piercing snow mountains, thick primeval forests, mysterious deep valleys, torrential rivers, calm and limpid highland lakes, and many wonderful Karst mountains and caves. In this photo safari, we are scanning a wide range of landscape including Shilin stone forest, Yuanmou earth forest, Jianshui swallow karst caves, Dongchuan red soil field, Jiulong waterfall in the eastern Yunnan. We will collect the curves of those wonders through the lens.


Shilin stone forest
The landscape in Yunnan is never a master piece only by the mother nature but also been crafted by its intelligent and romantic residents. Inhabited by 26 ethnic nationalities, the Province is well known for its greatest number of ethnic groups in China. The minorities show strong identities by their unique ethnic folk customs distinct from the Han Chinese. They moved the "rice culture" from plain to the mountains and created an engraving art of the land. Hani people's resilient land management system of the rice terraces in Yunnan demonstrates extraordinary harmony between people and their environment, both visually and ecologically, making Honghe Hani rice terrace the representative of this rice terrace culture and be listed in the UNESCO sites. We are going to the best place to view the terraced fields in Yuanyang, and venture Luoping for the most beautiful rape flower field to record those splendid culture landscape by our camera.

Rice Terrace
The pleasant climate in Yunnan is another blessing from the mother nature. Wherever you go in Yunnan, you will always encounter with beautiful sunny days which is a big bonus for photographers. The warm sunshine will delight your body as well as the nature and people in your frame. Any season you come to visit the rice terraces Yunnan, you will be treated fairly. The mountains are always capped with snow while it is forever summer in the tropical river valleys. And the friendly local people are always enjoying their peaceful life in the sunbath regardless of those ever-changing visitors. It is a corner forgotten by the world, a corner that you will never forget.

Swallow karst caves
Highlight
• Diverse landscape photography. We will search throughout the eastern part of Yunnan for all the unique geological wonders, Shilin stone forest---the name card of Kunming, the famous earth forest in Yuanmou, the world second marvelous red soil field in Dongchuan following the one in Rio Brazil, "the biggest and most splendid Karst cave in Asia"---Jianshui swallow cave etc.

Dongchuan red soil field
• Colorful ethnic minority customs. Yunan has the highest number of ethnic groups among all provinces and autonomous regions in China. Among the country's 56 ethnic groups, 25 are found in Yunan. In the long process of Historic evolution and through exchanging and blending their outstanding cultures, each of those ethnic nationalities has formed its specialized and colorful ethnic culture and art. We are going to experience their culture and authentic remote countryside lifestyle by joining their daily life and big festivals along the way.

Minority lady
• Pastoral scenery photography. In the low mountainous areas, high mountain peaks or river valleys, the smart minority people added new curves of the landscape by diligently cultivating on their homeland. We will capture the earliest blossom of rape flower field in China and dance with reflections of the famous wonder Hani rice terrace in Yuanyang where the mountains are covered with terraces extending 2,000 meters, from the mountain top down to the valley while famers ploughing in the field on the misty mountain slope with their reflection in the water.

Foggy morning in the cole flower sea in Luoping
• Follow our Expert Bella Zhang.
Born in the internet generation, as a minority from Bai ethnic group in Dali Yunnan, Bella is also an "expert" in social media. She is a big fan of wildlife and her beloved minority ethnic culture. Sharing news and lovely pictures or videos of wildlife on social media is one of her favorite thing to do in her spare time. She is also a lover of climbing and camping who has many experiences in Yunnan Province. Her passion about nature and travel made her dedicated into tourism industry. She majored in tourism in her university and started her career of tourism with AbsolutePanda. She told us that she feels very excited working with people who share the same dream. Bella is the youngest in our team. She is very creative and can always bring new ideas. She believes that life is a beautiful journey where we meet different people in different views. "I really enjoy my work right now, I would include my job as part of my journey. Every day I expect to learn new stuff and meet friends from different culture background. It's awesome! " said Bella.

Dates and Prices
Upon Request



Itinerary
Day 1. Arrive Kunming
Day 2. Kunming city tour
Day 3. Shilin stone forest
Day 4. Luoping waterfall and gorge scenery
Day 5. Luoping cole flower field
Day 6. Bamei countryside scenery
Day 7. Bamei
Day 8-10. Yuanyang rice terrace
Day 11. Tonghai Jianshui karst cave
Day 12. Drive to Dongchuan red soil land
Day 13. Dongchuan red soil land
Day 14. Yuanmou earth forest
Day 15. Depart Kunming

Day 1 Arrive Kunming
Arrive at Kunming, the capital city of Yunnan Province. We will meet you up at airport and check in hotel.
Kunming is known as 'the City of Eternal Spring' for its pleasant climate and flowers blooming all year long. With a history of more than 2,400 years, it was the gateway to the celebrated silk road that facilitated trade with Tibet, Sichuan, Myanmar and India. (We would like to help you with the booking of domestic flight upon your request.)
Overnight:Kunming

Day 2 Kunming
We start the first day with a nice breakfast slowly in the morning to adjust the time difference. Today, we will arrange a short day tour in Kunming. In the late afternoon, we depart for Shilin stone forest.
Yunnan Province is well known as a "live museum of minority ethnic groups". We are going to the Yunnan Nationalities Museum located by Dian Lake (Dian chi) to have an overview of the colorful minority culture. Our local guide will tell you many stories about their customs and history.
Overnight: Shilin scenic area

Day 3 Shilin stone forest
The Stone Forest National Park is located in Shilin Yi Autonomous County of Yunnan Province, 80 kilometers southeast of Kunming City. It covers 350 square kilometers and consists of Major Stone Forest, Naigu Stone Forest, Changhu Lake, Grand Waterfall, etc. The Stone Forest displays the richest morphological features. Due to its unique geological evolution, numerous stone forest clusters that formed in different geological periods coexist in varied topography, each with its particular features. There are pinnacle-shaped, column-shaped, mushroom-shaped, and pagoda-shaped groups. Since almost all the typical pinnacle karst types can be identified in the Stone Forest, the park is acclaimed internationally the "Museum of Stone Forest karst".
After the "Museum" above the ground, we will dive deep underneath for the wonder of Karst caves. Leaving Shilin, we will stop by Jiuxiang which boasts its caves as the largest in scale and number (there are about a hundred karst caves) and has the most wonderful in-cave scenes in China. You'll marvel at its natural stone masterpieces and be bewitched by the intricate formations.
We will drive to Luoping in the late afternoon.
Overnight: Luoping

Day 4 Luoping waterfall and gorge scenery
Most of the visitors go to Luoping for the rape flower sea. In the early morning we drive to Jinjilin to photograph sunrise if the weather permits. Jinjilin is a lonely peak cluster isolated in the flower sea. The hills look like some ships floating in the ocean which makes a unique picture.
Then we drive to Jiulong Waterfalls, which is ranked among the "Top Six Most Beautiful Waterfalls in China" by China National Geographic Magazine. It will be another amazing scenery combining rape flower and the magnificent running waterfall.
The last stop of the day would be Lubuge Gorge. The Luguge Canyon is a storage reservoir of the Luguge Hydroelectric Power Station with a 19.8-kilometer-long tranquil lake which was originally an extremely turbulent section of the Huangni River before the construction. The canyon is full of cliffs in various life-like images. A steamer trip will take you into a fairyland.
Overnight: Luoping

Day 5. Luoping cole flower field
In the morning, we pay a visit to the scenic Duoyihe Scenic Area, we will spend about 2 hours there and drive back to Niujie or Bull Street to take photos of rape flowers. After late lunch we drive to Qiubei and stop by Puzhehei.
Puzhehei Scenic Resort is located in Qiubei County of Wenshan Zhuang and Miao Nationalities Autonomous Prefecture. The scenic area is consisted of clusters of lakes, limestone peaks and karst caves. The beautiful scenes are enhanced by numerous peaks standing amidst limpid water, patches of lotus leaves dotting the lakes and fishing boats seen here and there. The resort is praised as "Guilin of Southern Yunnan" because its mountains and lake water look so similar to and perhaps are even more beautiful than those in Guilin.
Overnight: Puzhehei

Day 6. Bamei countryside scenery
We will leave in the morning and drive to Bamei. The famous Chinese litterateur Tao Yuanming who lived during the Eastern Jin Dynasty (317-420) once told of a Peach Blossom Valley isolated from the hustle and bustle of the ordinary world. People lived there in peaceful, serene isolation. The description of Tao Yuanming came true when Bamei Village was discovered.
Located thirty kilometers (about nineteen miles) from Guangnan County in Wenshan Zhuang and Miao Autonomous Prefecture, the village is hard to find because of its unique location. It is surrounded by hills, and visitors have to travel by small boat through a long, dark limestone tunnel. In the dark, you feel as if you are going back in time. When you emerge from the tunnel you will be amazed. In a hidden valley, in a grove of green bamboos and old trees, lies Bamei Village. A blue stream gently flows by, and hard-working farmers silently till the green fields. It's a picture of another lost Shangri-La. It is an ideal destination for pastoral scene photography.
Overnight: Bamei

Day7 Bamei
In the morning, we spend the morning to explore Baimei Village. After lunch we drive to Wenshan County.
Overnight: Wenshan

Day 8-10 Yuanyang rice terrace
Today we will drive to Yuan Yang, which was once crowned as one of the China's 17 most attractive scenic places. It is located in the depth of the Ailao Mountains in Honghe Hani and Yi Autonomous Prefecture. Yuanyang becomes a big draw to tourists and photographers for the amazing rice-terraces built on the red-soil mountains.
The first day in Yuanyang, we drive to Duoyishu to photograph sunrise in the early morning. We spend the next two days to explore the rice terrace and experience life of local minorities who created this great wonder. Yuanyang Rice Terraces are known as the world's largest and most spectacular rice terraces. The incredible rice terraces in Yuanyang allows us to explore China's most beautiful and peaceful countryside with great freedom.
Overnight: Yuanyang
Day 11 Tonghai Jianshui karst cave
After breakfast, we start our trip to our next destination, Tonghai, en route we will pay a visit to Jianshui Ancient City and the famous natural scenery Swallow Cave which is known as one of "the biggest and most splendid cave in Asia".
Jianshui Swallow Cave consists of a dry cave, a water cave and a 30,000-square-meter natural forest, with a total area of 100,000 square meters. Every year between spring and summer, thousands of swallows will fly here from Malaysia, building nests and giving birth to and raising young swallows. Thus it is named "the Swallow Cave".
Overnight: Tonghai

Day 12 Drive to Dongchuan red soil land
Today we will have a long drive toward Dongchuan to photograph the red soil field. After breakfast, we make a short visit to Mongolian village in Xingmeng Township. Situated under the foot of Fenghuang Mountain, Xingmeng Mongolia Nationality township is the only dwelling area of Mongolia nationality in Yunnan. It will be very interesting to check out the life of this northern ethnic far away home.
Overnight: Dongchuan

Day 13 Dongchuan red soil land
In the morning we start photographing red soil in different locations. This area boasts the most typical and featured red soil in Yunnan. The brilliant red soil, the yellow buckwheat and the dramatic skies make the region around Dongchuan a paradise for photographers. After the program in Dongchuan, we drive to Yuanmou for the last wonder--- earth forest.
Overnight: Yuanmou

Day 14 Yuanmou earth forest
The Earth Forest in Yuanmou, a provincial-class scenic spots made up of five areas. It was formed by geological movement and soil erosion one or two million years ago. It is named for its shape like immense forest and the main composition of the expansion earth. The Earth Forest, the Stone Forest and the Colorful Sand Forest in Luliang are called "the Three Forest in Yunnan".
Driving back to Kunming, we are having a farewell dinner and end this trip.
Overnight: Kunming

Day 15 Kunming
Flying back home via Kunming
Map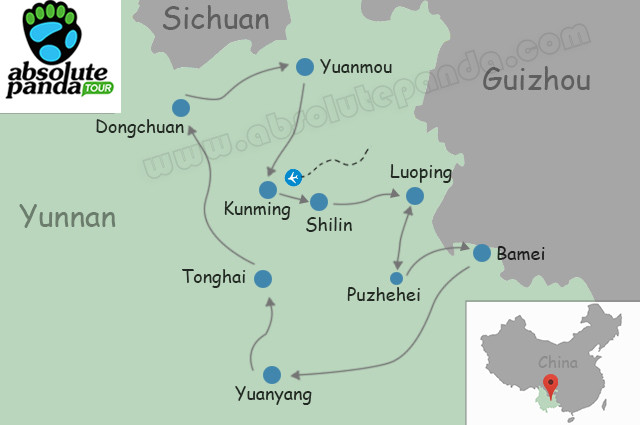 Accommodations
Kunming
Luoping
Bamei
Yuanyang
Jianshui
Dongchuan
Yuanmou
Kunming
FAQs
1. How is the weather in Yunnan in February?
The average elevation of Yunnan is 1894m. In the early spring in February, it is always sunny and dry. The temperature is below 20℃. There is large day/night temperature difference. The sunlight is very strong, so make sure you bring some layers, sunglasses and hat with you.
2. What type of vehicle will be used in the trip?
The road condition in Yunnan is quiet good. We will use 19-23 seats coast for 8-10 people or 30-seats bus for 10-16 people. Our bus drivers are very experienced, nice and flexible who will try their best to help you get the best photo.
3. What kind of food will be provided?
One of the principle of AbsolutePanda is dine at local and stay with local. We want to share the benefit with local people and enjoy the authentic local gourmet. We will choose popular local restaurant and try as much as different flavor as you want. We will prepare western breakfast for you or you can certainly choose to try the Chinese style. All we desire is that you can enjoy the food along the trip.
4. What kind of lodging will we stay at?
The tourism industry is well developed in Yunnan. There are many cozy local guest house or hotel in Yunnan. We will choose featured local guest houses or four-star hotels run by local people. It is a great chance to experience local hospitality and their culture by staying with the lovely people.
Email us if you have some questions.
Testimonials
"I have taken two trips with Absolute Panda. Philip He and his guides are excellent, and Philip will work with you to tailor a trip to meet your needs and desires. For both trips, one in the Sichuan Tibetan Plateau, and the other in Yunnan Province, we hired a driver, and had a guide who knew both the area and the people. We went places and saw things that most tourists never see, and had the flexibility to change directions when the opportunities presented themselves. Philip lead our second trip, and as photographers, it was great to have another photographer with us since we planned our travels around getting great pictures, whether landscape or people. We are planning on going back to China again and will be working with Philip to put together another great itinerary."
---Steve Z. from US
You can also check the travel blog & photo website of this Yunnan trip written by Steve where he shared many stories and photo along the trip.
Mr. Steve is our good friend. It is very kind of him that he would love to provide some help to people who also want to join this trip. So if you got any questions about the itinerary, you are welcome to write an email to sf_ziman@comcast.net for more information.
Welcome to email us and be our guests to write the feedback for us.
Trip Photos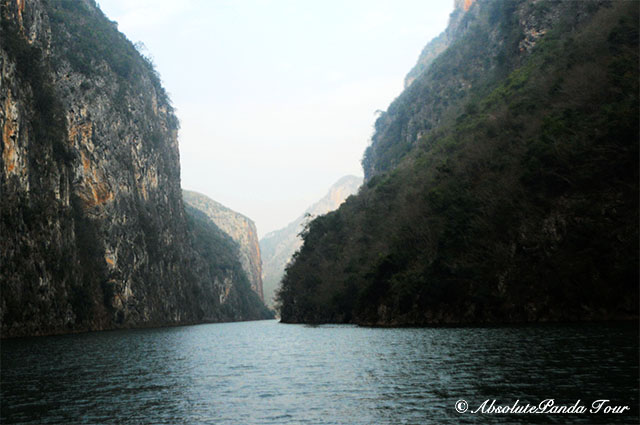 Buluge Gorges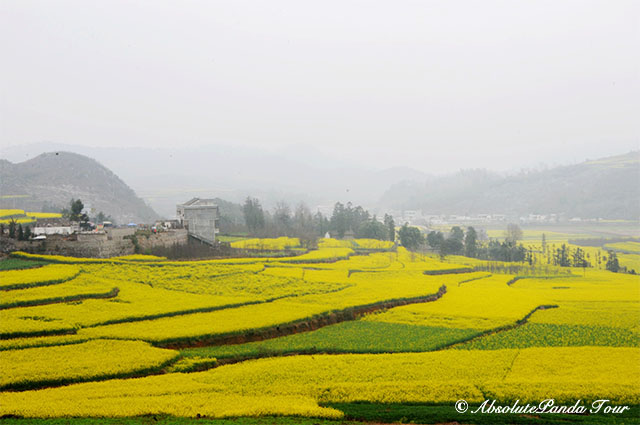 Cole flower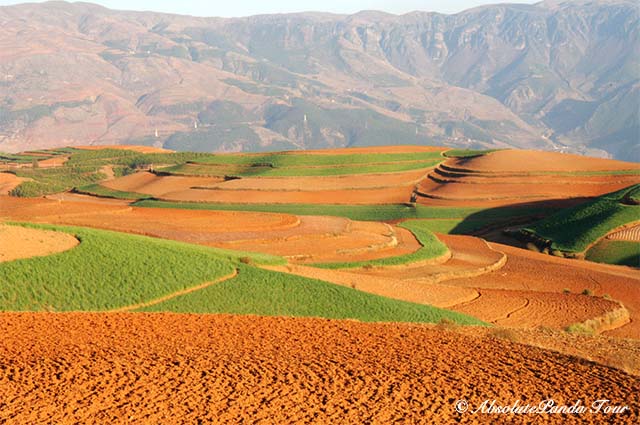 Dongchuan red soil field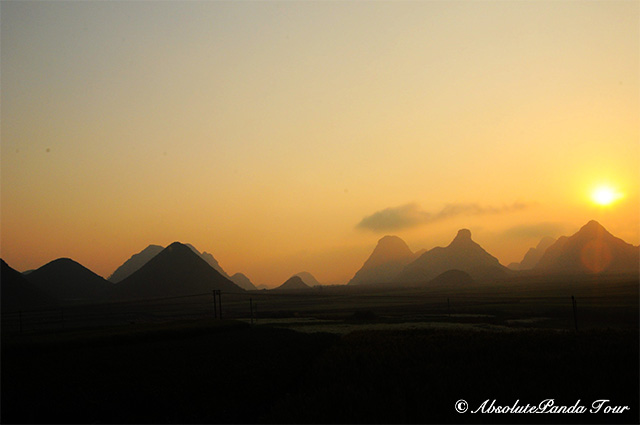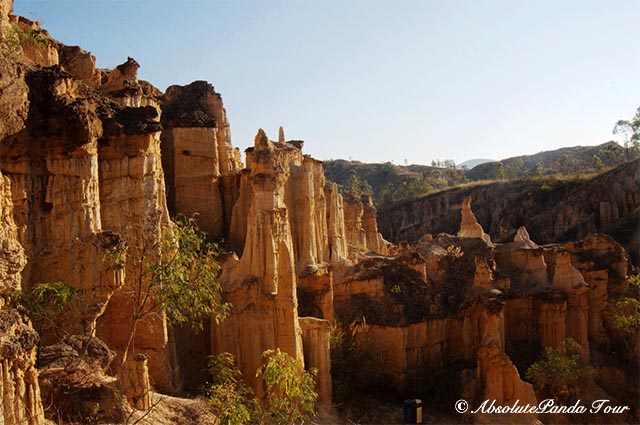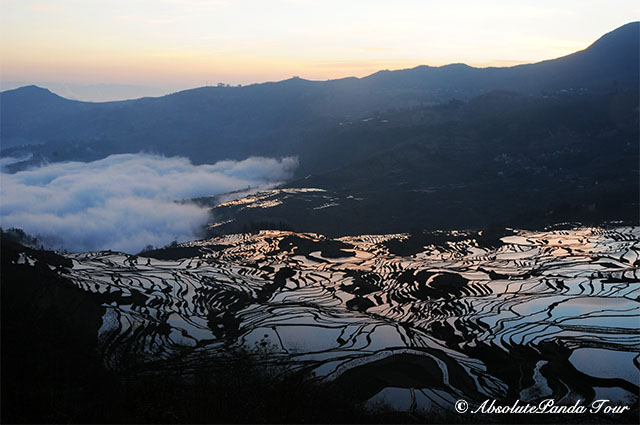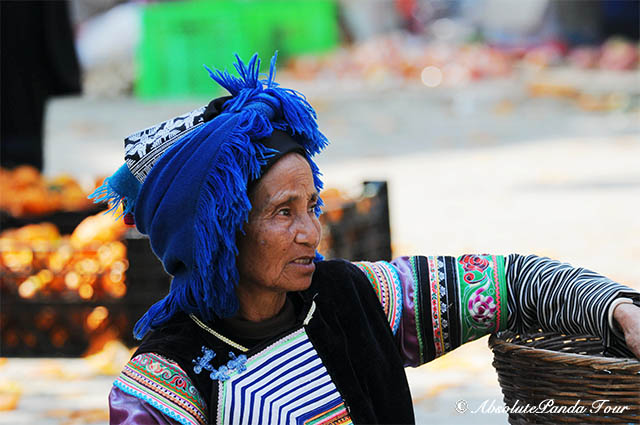 Yunnan Ethnic group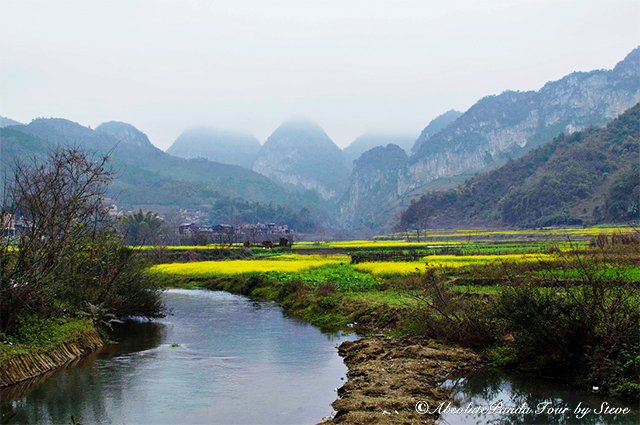 Mountains like Chinese painting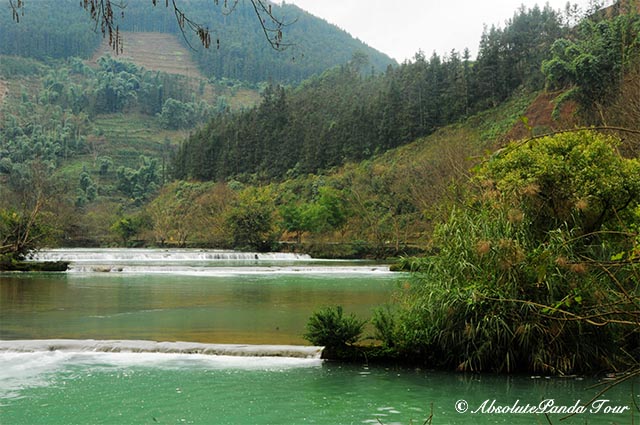 Duoyihe River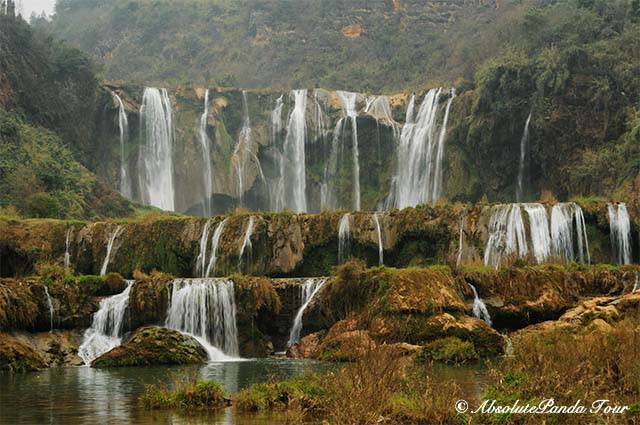 Jiulong Waterfall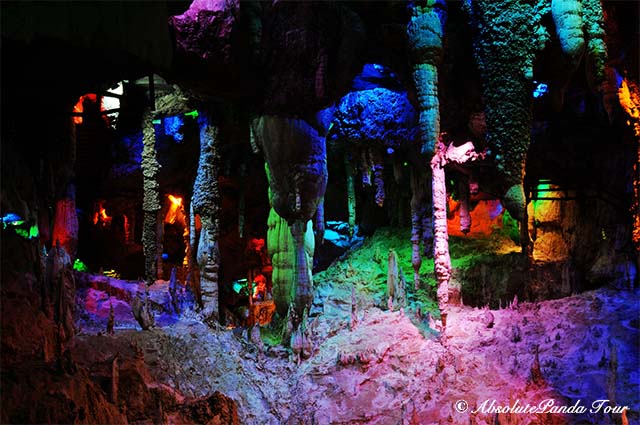 Jiuxiang swallow karst caves
Welcome to email us and share your trip photo with us.
Videos
Welcome to email us and share your trip video with us.