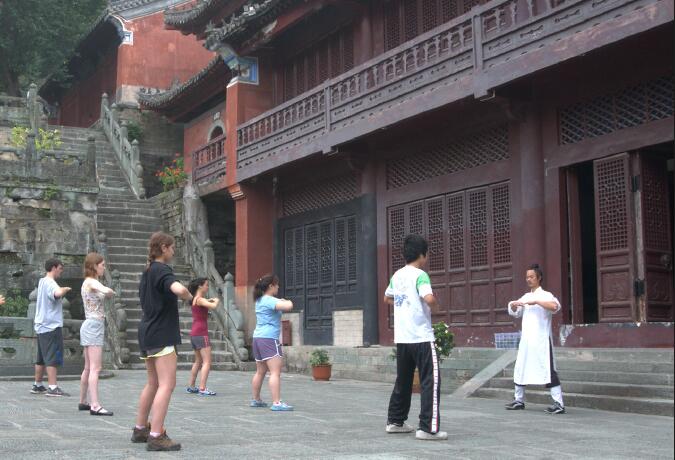 3 Days Kung Fu Panda Experience
Date: All Year Round
Price: From USD 750/PAX
Trip Focus: Panda + Kung fu
Status: Open to Booking
Route: Chengdu-Dujiangyan-Qingcheng-Chengdu
Trip Code: P005
Overview


When people think of China, pandas and martial arts come to mind at the first place. It is impossible to imagine this country without its long tradition of Kung fu and its most iconic animal. In this tour exclusively offered by AbsolutePanda, you will expose yourself to these two staples of the middle kingdom with a slew of activities. Participating in a day of volunteering with one of Sichuan's panda bases, you will have the best opportunity to get up close and personal with these charming animals. Besides, a trip to Mount Qingcheng will give you insightful gaze into the history of Chinese martial arts. Not only is Sichuan, the premier destination to view pandas, but it features some of the most influential sites for the indigenous tradition of Taoism and Kung fu. With the help of our experienced and passionate team, you will have a once-in-a-lifetime travel experience that combines comfort, discovery, and adventure.



Highlights:


• Explore the Taoist temples of Mount Qingcheng, flourishing place of Taoism.

• Get up close and personal with China's most iconic animal resident, the Giant Panda.

• Participate in the daily care and maintenance of captive pandas.

• Learn the fundamentals of Chinese martial arts from a Taoist instructor.

• Witness the ancient irrigation system in Dujiangyan that functions to this day.

• Relax in comfort from the vantage of a Taoist-inspired hotel in Qingcheng.

• Enjoy the surrounding environment of Dujiangyan and Qingcheng.


Introduction to trip destinations and activities: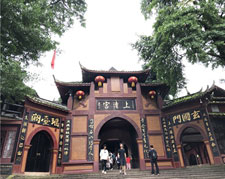 Mount Qingcheng
Located near the scenic city of Dujiangyan, Mount Qingcheng is one of the best places to visit to gain a deeper perspective on China's indigenous religion of Taoism. With a history spanning hundreds of years, Qingcheng is a host to a variety of temples showcasing the elegant architectures of Taoist traditions. Visitors can navigate a series of staircases winding up through peaceful forests in search of practitioners and temples dedicated to notable Taoist deities and figures. The peaceful atmosphere and cultural significance of Mount Qingcheng have even earned its global recognition as a UNESCO World Heritage Site.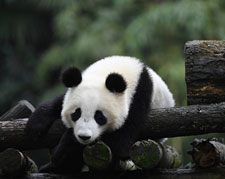 Dujiangyan Panda Base
Ran by the China Conservation and Research Center for the Giant Panda (CCRCGP), the panda base in Dujiangyan is home to a sizable collection of these treasured Chinese icons. The base itself not only provides for the care and husbandry of these rare creatures but also plays a critical role in their conservation, research and breeding efforts.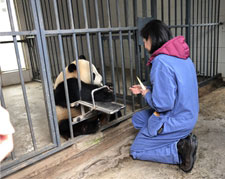 Panda Volunteer Program
This groundbreaking facility provides guests with the special opportunity to participate in the daily care of the park's captive pandas. Participants will prepare bamboo and carrots to feed to the pandas and clean out their cages. This activity provides the perfect chance for some perfect photos of you with a live panda!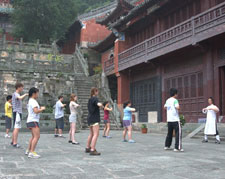 Kung fu lesson in the Taoist Temple Hotel
With a history spanning back hundreds of years, the iconic martial art style of Kung fu is closely tied to Chinese history and spirituality. During your tour with AbsolutePanda, you will have a perfect opportunity to learn Kung fu from a Taoist master (Shifu) in Mount Qingcheng. This is as authentic as it gets!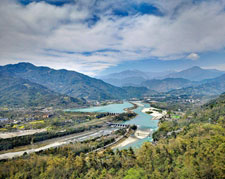 Dujiangyan Irrigation System
With over 2200 years of history, the ancient irrigation system in Dujiangyan is distinct as the only ancient irrigation project of its kind to be functional after so long. This project is credited with having irrigated the vast fertile land near Chengdu turning them into a breadbasket celebrated across all of China. The irrigation system became a UNESCO World Cultural Heritage Site in 2000.





How Can We Make This Trip Special?

a. A Team of Passionate Guides Specializing in Different Fields.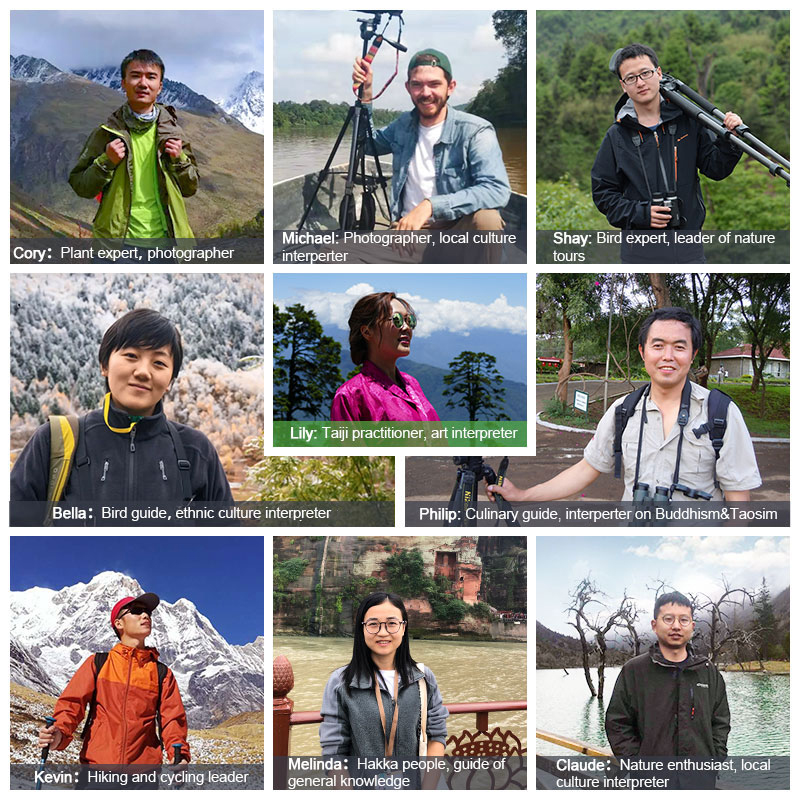 b. Different Price Options to Better Meet Your Travel Style.
AbsolutePanda offers different price choices for certain short-term tours. Please see the details on the Dates & Prices page of this tour.

Map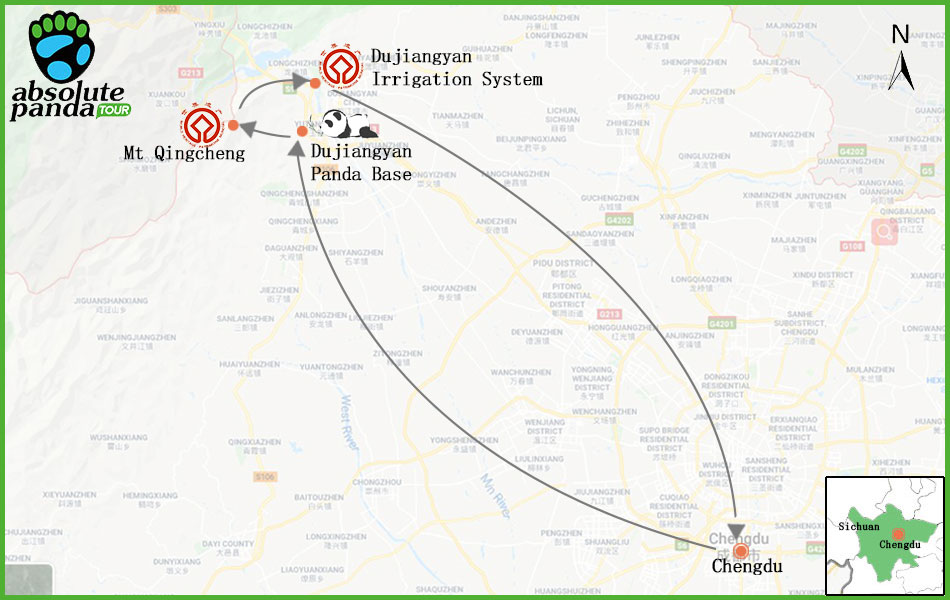 Kungfu Panda Tour Map
Itinerary


Outline:

Day1. Chengdu arrival. (D)
Overnight: Hongtai hotel, Chengdu (Copper Panda) / Shangri-La Chengdu (Gold Panda)


Day2. Dujiangyan Panda Base Volunteer Program-Mt Qingcheng. (BLD)
Overnight: Taoist Temple Hotel (Copper Panda) / Deluxe viewing room in Taoist Temple Hotel (Gold Panda)


Day3. Daoism and Taiji activity-Dujiangyan Irrigation System-Chengdu. (BLD)
Overnight: /
*Transfer to airport or book an extra night in Chengdu through AbsolutePanda.



Details:


Day1. Chengdu Arrival. Meals: D
After your arrival in Chengdu, our guides will escort you from the airport into the city. We will visit the Qingyang Taoist Temple in the city if you have the amount of time. This temple holds the distinction of being one of the largest Taoist temples in Southwestern China.
Overnight: Hongtai hotel, Chengdu (Copper Panda) / Shangri-La Chengdu (Gold Panda)
Day 2. Dujiangyan Panda Volunteer-Mount Qingcheng. Meals: BLD
07:00-08:30 Depart from Chengdu to Dujiangyan Panda Base.
08:30-09:00 Make preparation for volunteer work at the panda base.
09:00-10:00 Clean the enclosure and prepare bamboo.
10:00-11:00 Free time to visit other giant pandas and red pandas.
11:00-11:30 Feed the panda.
11:30-13:00 Have lunch and drive to Mount Qingcheng.
13:00-17:00 Explore Mount Qingcheng and learn Taoism.
Overnight: Taoist Temple Hotel (Copper Panda) / Deluxe viewing room in Taoist Temple Hotel (Gold Panda)
Day 3. Kung fu Lesson-Dujiangyan Irrigation System-Chengdu. Meals: BLD
After waking up, we begin a Kung fu lesson under the instruction of a Taoist who is good at martial arts teaching. Also, this activity will be a perfect opportunity to learn more about the history of Kung fu and Taoism in China. Once we have finished the Kung fu activity, we depart for the Dujiangyan Irrigation System. This ancient project was built more than 2,200 years ago and still functions this day. As a result of its cultural significance in the area, the Dujiangyan irrigation system was designated as a UNESCO world heritage site. Once we have finished touring the site, we will board our transportation and drive back to Chengdu to conclude this scheduled tour.
Overnight: /
*Transfer to airport or book an extra night in Chengdu through AbsolutePanda.


Dates & Prices


1. Dates

This trip is available all year round.

AbsolutePanda can tailor-make this trip according to your time and interests.



2. Prices

The AbsolutePanda team works hard to provide the highest quality tour experiences at a fair price. However, after working in the travel industry for more than 20 years, our team knows that no two travelers are alike in terms of their travel style, personal interest, choice of guides and preferences in restaurants and hotels. For AbsolutePanda, our client's satisfaction is a top priority. To meet the needs of different clients and ensure they enjoy a trip suited to their preferences, we have created a variety of different price options for our trips. These options vary in the guides they use, different vehicles, accommodations, and restaurants. Our trip prices have the following options, please read the explanations about includes and excludes for each price option below:

These standard prices are made based on a minimum of two travelers. The trip size is 2~10.

| | | |
| --- | --- | --- |
| Price Categories | Copper Panda | Gold Panda |
| Price Quotation | 750USD/PAX | 950USD/PAX |
| Single Supplement | 98USD/PAX | 169USD/PAX |
| Extra Night in Chengdu | 95USD/Room per night | 208USD/Room per night |

*Notes:
For guests arrive Chengdu earlier or want to stay Chengdu for more days, we take extra night charge listed above.




Option 1: Copper Panda

For travelers who are looking for a skilled guide who speaks English and show them around. You can choose this price option.
In this tour, the Copper Panda Price Service includes:
1. A guide with fluent English from AbsolutePanda Tour Team;
2. A private car serving the full duration of this tour;
3. The entrance and shuttle tickets and panda volunteer charges listed in this itinerary;
4. Meals as listed in the itinerary;
5. Hotels listed in the itinerary for Copper Panda;
6. China domestic travel insurance.

The price does not include your discretionary tips to the serving crew (driver and guide) and any other entrance tickets.

Example Guides:

1) Claude: A Sichuan local who is fluent in English, passionate, and is well-versed in general knowledge about popular destinations. He can work as a driver and guide for small groups.

2) Melinda: A detail-oriented guide who is fluent in English. Melinda is knowledgeable about general information of our popular tour locations.

3) Michael: An American living in Chengdu, Michael is a passionate guide and is adept at interpreting Chengdu from the perspective of a westerner.


Option 2: Gold Panda

For travelers who want to travel in luxury, the gold panda option is the right choice for you. With this level of service, your group will enjoy the best restaurants, hotels, and transportation options available. We will provide the details concerning your trip. Please feel free to ask us any questions concerning this package option.
In this tour, the Gold Panda Price Service includes:
1. An expert guide from AbsolutePanda Tour Team;
2. A nice private car with serving the full duration of this tour;
3. The entrance and shuttle tickets and panda volunteer charges listed in this itinerary;
4. Meals in the best and authentic restaurants at our destinations;
5. Luxury hotels listed in the itinerary for Gold Panda;
6. China domestic travel insurance.

The price does not include your discretionary tips to the serving crew (driver and guide) and any other entrance tickets.


Example Guides:

1) Bella: A fluent English speaker, Bella is a knowledgeable birding expert and is well versed in Chinese food and local culture.

2) Philip: A local guide with fluent English and basic Japanese, Philip is an exceptional photographer and birding guide who has keen interests in Buddhism, Taoism, Confucianism, and Chinese cuisine.


Notes:
For travelers who hope to tailor-make the day programs with their specific travel preferences in mind (transportation, hotels, special privileges, and famous local experts), tailor-making a tour is the best way to ensure your desires are met. Please contact us with your specific needs and we will make an itinerary based on your expectations. Once you confirm, we work out the cost and send it to you. Please feel free to ask any questions to learn more.
Please note that guides with specialized knowledge are not always available, especially during our peak tour season (April to October.) If you are in the process of planning a trip, please contact us as early as possible so that we will block the date of our expert guide for you.

When you put your trust in our team, we are certain to help you enjoy an unforgettable travel experience!


Accommodations


Introduction to the hotels on this tour:

AbsolutePanda offers various hotel choices for our tours. You can also e-mail us to tell your specific requirements for accommodations. Whatever your preferences are, our travel expert team will find the perfect one for you.


Here below are the default hotel choices for this tour: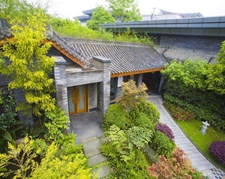 Chengdu Hongtai Hotel (Copper Panda)

Chengdu Hongtai Hotel is an exquisite boutique hotel featured with Ancient Shu culture as the theme. Located on the bank of Huanhua Creek, it is a rare quiet place in a noisy city with active vegetation coverage, with clean air, and a pleasant environment. Hongtai Hotel is also adjacent to Wuhou temple, Huanhuaxi park, Dufu thatched Cottage, and very close to the Jinsha Site Museum, Qingyang Taoist Temple and Qintai road.


​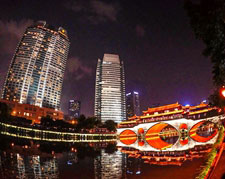 Shangri-La Hotel Chengdu (Gold Panda)

Located in Jinjiang District, just beside one of the Chengdu Landmark- the Anshun bridge, Shangri-La Chengdu offers one of the best hotel services in Chengdu. It served many VIPs and political leaders when they were visiting Chengdu. Shangri-la Hotel Chengdu is also a very good starting point for a city day tour with a 25-minute drive from Chengdu International Airport, and 30 minutes to Chengdu Panda Base.

Taoist Temple Hotel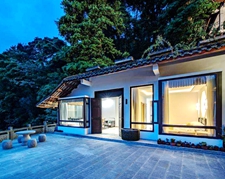 Located inside Qingcheng Mountain, the Taoist Temple Hotel is like a hermit waiting for your coming. Within a 400-year old Taoist temple, this hotel can fulfill all your imagination of a perfect escape from the noise and trifles in the city and immerse yourself in inner peace provoked by Taoism and Taiji.



If you need help for hotel booking do feel free to contact us by info@absolutepanda.com.


FAQs
1. Is there an age limitation for the Kung fu Lesson?
Any age demographic is permitted with the exception of children younger than toddlers.

2. Is there an age limitation for the Panda Volunteer program?
Any guests between the age of 10 and 70 are permitted to participate.

3. How far is Dujiangyan from Chengdu?
The city of Dujiangyan is quite close to Chengdu, approximately an hour and a half drive way.

4. Can guests to the panda base hold a panda?
Unfortunately, Sichuan's panda bases no longer offer the panda holding activity. We thank you for understanding.

5. Are guests required to receive medical clearance to volunteer with the pandas?
According to the current rules of CCRCGP, you can provide a health certificate signed by your family doctor. The CCRCGP may suspend the volunteering and require further check if their doctors find any volunteer suspicious of carrying a contagious disease.

6. If I do not have any experience with martial arts, in general, will I enjoy the Kung fu lesson?
The Kung fu lesson applies to all skill levels.
7. Besides pandas, what other animals can I expect to see on this tour?
In addition to giant pandas, the panda base in Dujiangyan also has a collection of red pandas. Dujiangyan and Qingcheng are also good spots for birding and plant searching.
8. Are the pandas at the base wild?
The layout of panda base in Dujiangyan is quite elaborate and the animals at this facility are all living in specialty enclosures specifically designed to provide them with a natural environment in a captive setting.
Email us if you have any questions.
Read our FAQ
Testimonials
"What an amazing experience!"
We just returned from a trip to China. Our time with Absolute Panda was the highlight of our trip!

We were nervous about finding a company online, and paying for services out of the country. Absolute Panda was completely honest with us. They only required a small deposit beforehand. We paid the rest when we arrived. They were affordable.

We had pretty specific interests. The staff at Absolute Panda helped us through the planning process. They created something perfect for our family! They spent months offering free advice, suggestions, and help. They were flexible with the itinerary.

Once in the country, we were treated well. They asked for and supported dietary requests. We got to try a great variety of healthy and delicious food. We had as much bottled water and snacks as we liked. All meals were included in the price. We received small gifts. The company owner checked in, to make sure we were doing ok. We felt like royalty!

We stayed at beautiful, and clean accommodations, "off the beaten path." We went to small mountain towns. They were gorgeous.

Our guide, Bella, was exceptional! She was kind, friendly, interesting, reliable, and lots of fun. She spoke very good English. She had an extensive knowledge of local wildlife, as well as history, culture, and everything else we asked.

Bella was able to identify any bird or creature she saw, by Chinese and English name. She has great eyes. She could spot wildlife in the distance, that were hard to see even with binoculars. She took us on hikes that matched our skill levels. We saw wild monkeys, gorals, muntjacs, and tons of beautiful birds. We were in highly competent hands.

While we were in China, Sichuan had (unprecedented) heavy rains. Some roads were closed, due to mudslides and flooding. Despite this, we were able to travel the areas we wished. Absolute Panda kept a close eye on conditions. They changed the travel plan/method multiple times, so we could be safe. They got us there still. The drivers were amazing, and I felt comfortable.

We changed our own plans in China. This was due to unexpected medical issues we had there. Absolute Panda worked with us, even with last minute adjustments. They were supportive, helpful, and flexible. They made sure each member of our family was well cared for. Our safety and well-being mattered to them.

I can't recommend Absolute Panda highly enough! They gave us the trip of a lifetime!
Welcome to email us and be our guests to write the feedback for us.

Testimonial of AbsolutePanda
Videos & Photos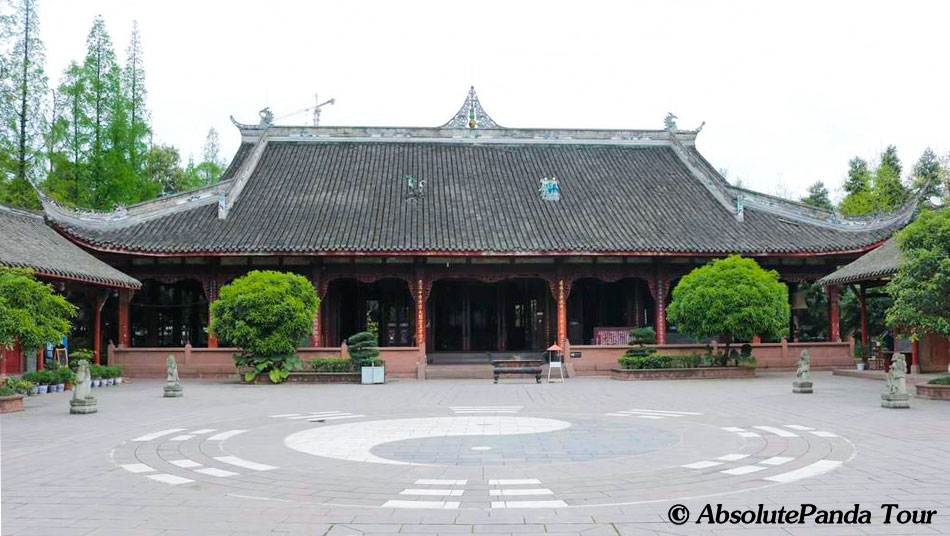 A Taoist temple.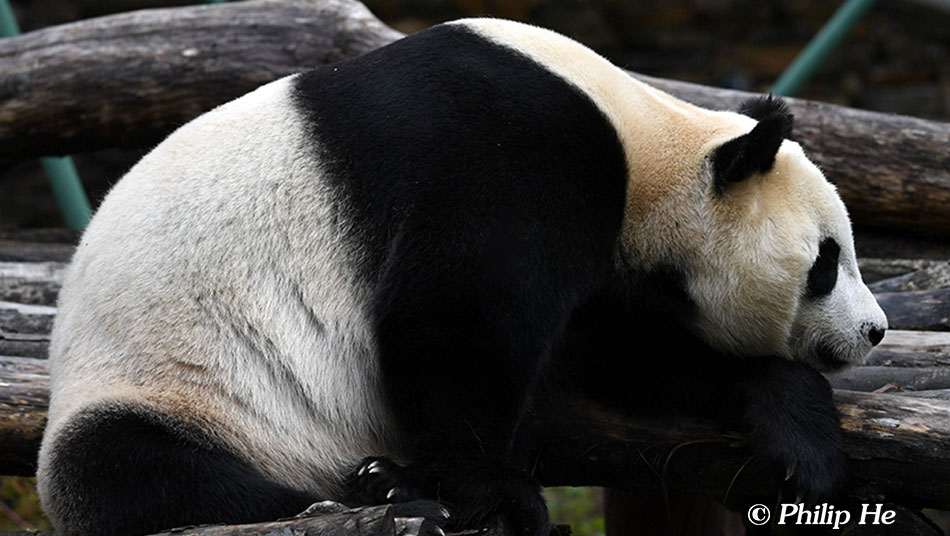 An elegant adult panda in the Dujiangyan Panda Ark.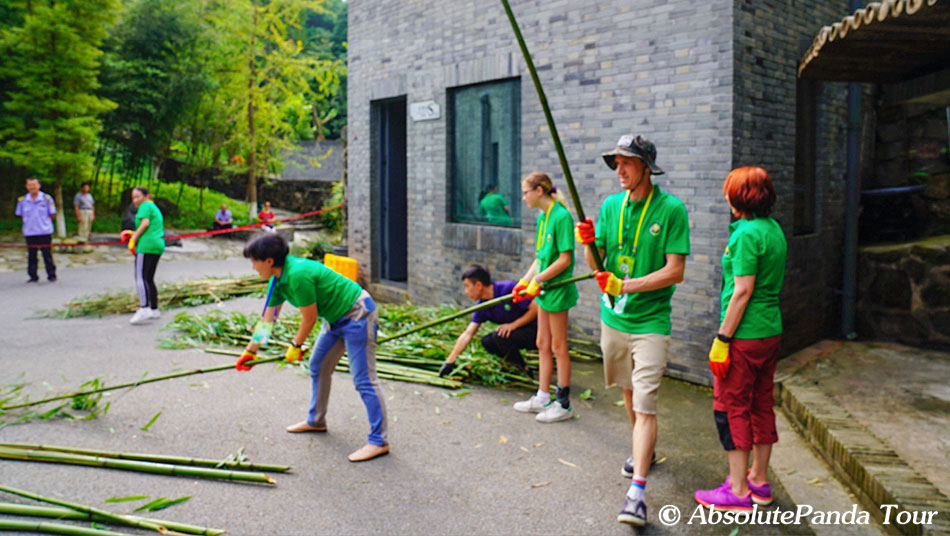 Guests are having fun of preparing bamboos for the panda.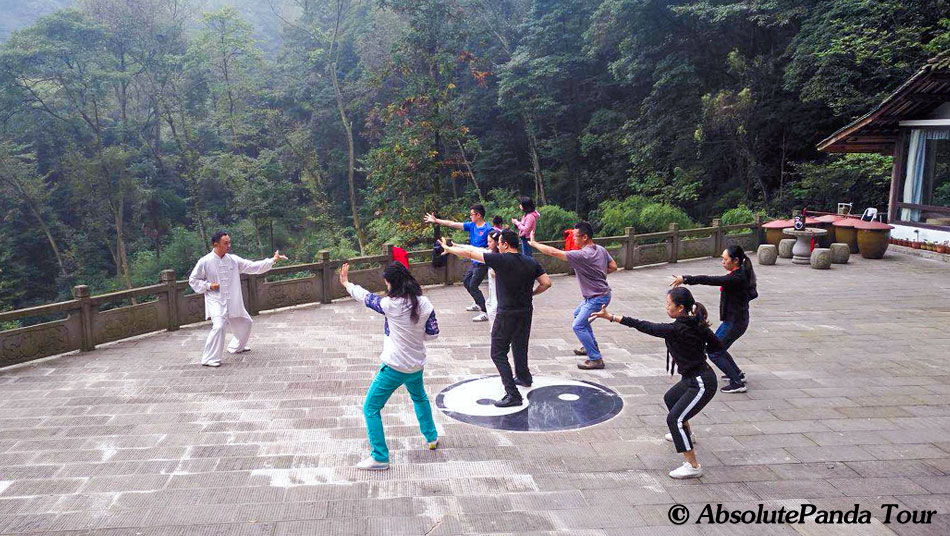 A Kung fu lesson in the Taoist Temple Hotel.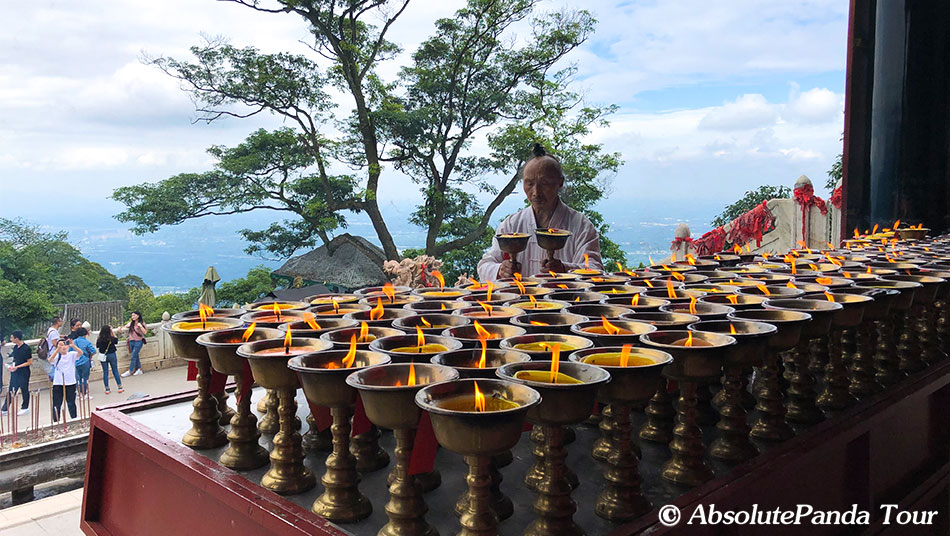 A Taoist in Qingcheng Mountain.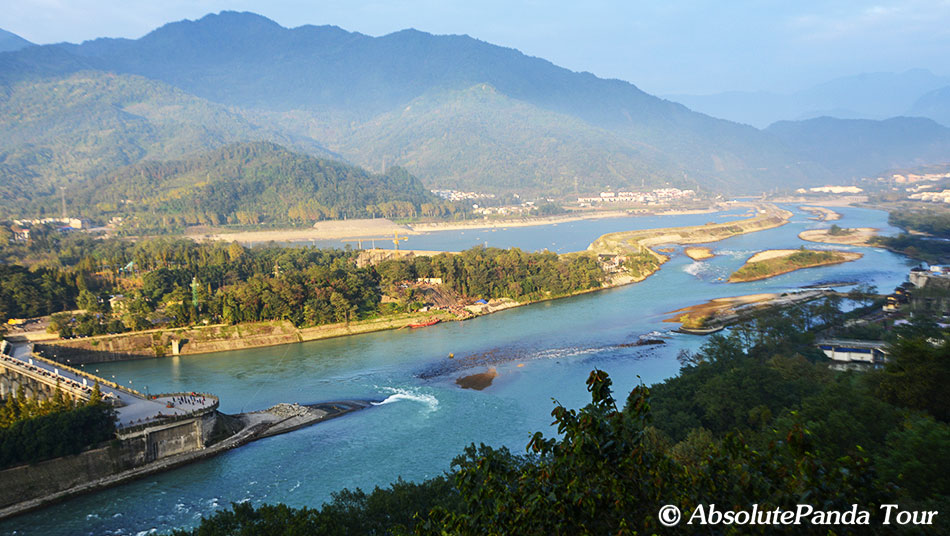 The 2200-year-old Dujiangyan Irrigation System.
Welcome to email us and share your video & photos with us.