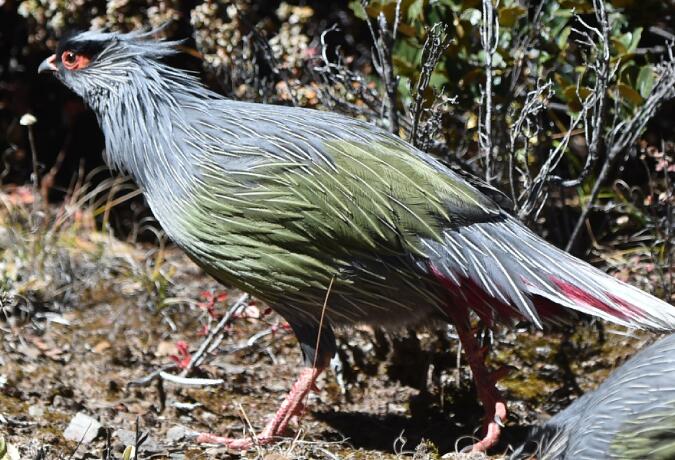 11-Day Sichuan Classic Bird Watching
Date: All Year Round
Price: Upon Request
Trip Focus: Nature + Birding
Status: Open to Booking
Route: Chengdu-Wolong-Maerkang-Hongyuan-Ruoergai-Jiuzhaigou-Chengdu
Trip Code: N005
Overview

Situated in a sub-tropical climate, Sichuan is blessed with impressive geological formations that stretch over 6500m in elevation, creating a variety of habitats perfect for bird watching. In the spectacular nature scenery, our Sichuan birding tour will cover this diverse landscape, including farmland and rivers of the Sichuan basin, sub-tropical mountain forest like Qingcheng/ Emei and spectacular Tibetan Plateau mountain ranges of the west with their rolling grasslands, and the sub-alpine forest. The typical climate also promotes great birding. Lying in a biological transition zone where the East and Central Asian zones of the Palearctic border with the Indo-Malayan eco-zone, the birds here are a rich mix of temperate and sub-tropical species. Sichuan can boast some of the richest levels of biodiversity found in the Palearctic.

For birders, the province contains one of China's richest lists of endemics such as white-browed rose finch, Eurasian gray martin, white-throated redstart, blood pheasant, Hume's leaf and yellow-streaked warblers, Eurasian tree creeper.

While we are birding along the way in our classic birding tour, we have opportunities to visit some of the most featured minority group villages in the area. Amdo and Jiarong are two of the branches of Tibetan who live in the western edge of Tibet Plateau in Sichuan. A visit to the Tibetan nomadic farm will be a great opportunity to learn about the minority culture in China by interacting with the local. We will have a cordial welcome in this area with its irresistible allure and warm hospitality.

Highlights
•Encounter a variety of alpine bird species endemic to China;
•Go birding in a breathtaking natural environment;
•Lead by the best birding guides in Sichuan;
•Visit local Tibetan communities in Amdo and Jiarong.

Why travel with AbsolutePanda
• Unmatched knowledge about local birds and their habitat;
• Bilingual team of birding experts
• Flexibility in planning itineraries with professional or amateur birding
• Many years of running high-end tours, strong logistic support
• Tours that highlight local cuisine, scenery and culture; much more than just birds
• Unbeatable price for the same quality service
• Small group size guarantee, no more than 8 people
• Guaranteed departure, the minimum departure limit is only 2 people;
• We can provide Western breakfast wherever if requested or necessary.
Follow our Expert Guide for a wonderful Birding experience.
Shay is our professional bird guides with academic background of ornithology. By now, he has successfully guided many avid birders from different countries including Norway, Britain, US, Sweden,Thailand and so on.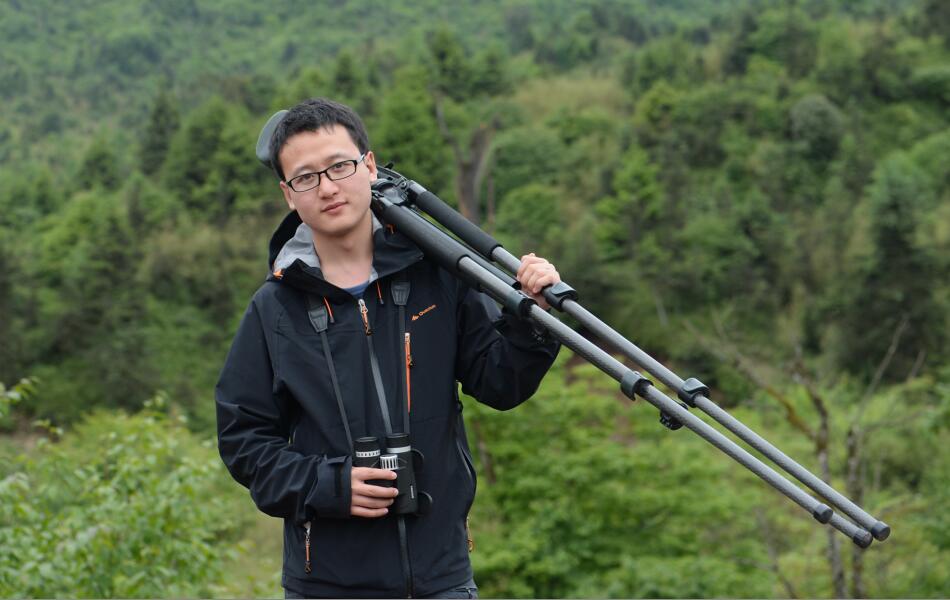 Dates and Prices
Upon Request



Itinerary
Day 1. Arrive Chengdu
Day 2.Chengdu-Wolong
Day 3. Wolong
Day 4. Wolong-Maerkang
Day 5. Maerkang
Day 6. Maerkang-Hongyuan
Day 7. Hongyuan-Ruoergai
Day 8. Ruoergai
Day 9. Ruoergai-Jiuzhaigou
Day 10 Jiuzhaigou
Day 11 Jiuzhaigou-Chengdu
Day 12 Chengdu


Day 1. Arrive Chengdu

Airport pick up and have a rest at your hotel.
Overnight at Chengdu


Day 2. Chengdu-Wolong

Starting from Chengdu, we'll venture northwest to Wolong National Nature Reserve. Wolong is renowned for being located in the center of the panda's habitat and a premiere panda research center. This pristine environment is not only ideal for pandas, but also a variety of other species endemic to Sichuan; including many birds. These conditions make this the perfect, first destination on our trip. Our birding expert will provide a small lecture about the birding in Sichuan and introduction/expectations for the rest of the trip.
Overnight at wolong


Day 3. Wolong

With an elevation of 5040m, Wolong's Balang Mountain is a great birding spot with an incredible diversity of birds. Our group will scan for birds along the drive to the mountain and there will likely be many pheasant species; including blood pheasant, Tibetan snow cock, Chinese monal, koklass, tragopan, etc. We will walk down and watch birds along the main road. In this region there are many grandala, yellow billed and red billed chough, golden eagle, lammergier, firethroat, red collard dove, chestnut-crowned laughingthrush, etc.
Overnight at wolong


Day 3 Wolong-Maerkang

Today we drive to Maerkang (capital of the Kham district) while birding along the way. We shall make several stops to look for such birds as Chinese white-browed rose finch, white-winged grosbeak, collared grosbeak, hill pigeon, Eurasian gray martin, Hodgson's resstart, blue rock thrush and wallcreeper crested tit-warbler, Sichuan jay, winter wren, maroon-backed accentor, Himalayan Red-flanked Bluetail, White-throated Redstart, Verreaux's monal partridge, Severtzov's grouse, blood pheasant, black woodpecker, Eurasian three-toed woodpecker, Hume's leaf and yellow-streaked warblers, goldcrest, Chinese babax, giant laughingthrush, Chinese fulvetta, Eurasian tree creeper, oriental crow, pink-rumped rose finch.
Overnight at Maerkang


Day 4 Maerkang

The drive to Mengbi Mountain will take us through another 4000 meter high pass. Mengbi is a very beautiful name in Chinese which describes a flower blossom. It is the second snow mountain that the red army climbed during the long march. There are many stories in this mountain and also many kinds of birds. We will discover small, steep-sided valleys, where the willow scrub conceals Chinese grouse, those who want easier birding will be able to scan Alpine forest and high grassland from roadside. Our target birds today will include Sichuan jay, white eared-pheasant, Severtsov's grouse, Chinese fulvetta, long-tailed thrush, as well as the three-banded and pink-rumped rose finches. The top of the pass is another location where we will have a chance of photographing Chinese Monal and Crested Tit-warbler.
Overnight at Maerkang


Day 5 Maerkang-Hongyuan

Maerkang is around 200km away from our next destination, Hongyuan County. Our group will depart in the morning to begin a half day of driving. Hongyuan is famous for its wetland environment, the moon bay. It is a beautiful and vast grassland where hundreds of different bird species live. It is also home to the Jiarong Tibetans. We will visit typical Tibetan villages to get a firsthand experience of their lifestyle and culture.
Overnight at Hongyuan


Day 6 Hongyuan-Ruoergai

Today we will bird in Hongyuan grassland searching for red-billed and yellow-billed choghs, alpine accentor, Brandt's mountain finch, and red-fronted rose finches. With luck, we might also find white eared pheasants or perhaps even a Chinese monal farther down on the mountain's mid-slopes. Once we have finished, we will depart to our next destination Ruoergai which is 3hrs driving up north.
Overnight at Ruoergai


Day 7 Ruoergai

Like Hongyuan, Ruoergai features a vast grassland at an elevation just under 4,000 meters. The area includes dozens of different plateau wetland habitats that are ideal for birding. After breakfast, we will drive up onto the high Ruoergai grasslands. Here we should find one of the most sought-after birds of the tour, the black-necked crane. Other target birds will include ring-necked pheasant, ruddy shelduck, ferruginous duck, brown-headed and Pallas's gulls, whiskered tern, upland buzzard, black kite, Sichuan tit, Pere David's laughingthrush, azure-winged magpie, dusky warbler and citrine wagtail.
This area is also home to another local Tibetan group, Amdo. The Amdo Tibetan minority is a nomadic pastoralist group who have herded yaks and horses on the grasslands for generations. Here we have chance to visit some Amdo nomadic tents and talk to the locals to learn about their way of life.
Overnight at Ruoergai


Day 8 Ruoergai-Jiuzhaigou

This day will feature the longest drive during this trip. We will spend 6-8 hours on the road to one of the most beautiful nature reserves in China, Jiuzhai Valley. Stretching over 72,000 hectares in the northern part of Sichuan Province, Jiuzhaigou valley reaches a height of more than 4,800 m, thus comprising a series of diverse forest ecosystems. Its superb landscapes are a host of narrow landforms and spectacular waterfalls. It was declared a UNESCO World Heritage Site in 1992; the park joined the Man and Biosphere Conservation Network in 1997 and has also received IUCN and ISO 14,001 accreditations.
Overnight at Jiuzhaigou


Day 9 Jiuzhaigou

We will explore a number of birding sites both inside and just outside this wonderful sanctuary. It is not allowed to take our own vehicles inside the park. We'll use the reserve's frequent shuttle bus services to explore a number of excellent birding sites. Rufous-headed Robin is virtually unknown away from here, so we'll spend time searching an area of mixed forest for this fabulous songster. Other species include Chinese Nuthatch, Rusty-breasted and Sooty Tits, and the noisy Spotted Laughingthrush.
Overnight at Jiuzhaigou


Day 10 Jiuzhaigou -Chengdu

Drive back to Chengdu
Overnight at Chengdu


Day 11 Chengdu
Departure from Chengdu
Map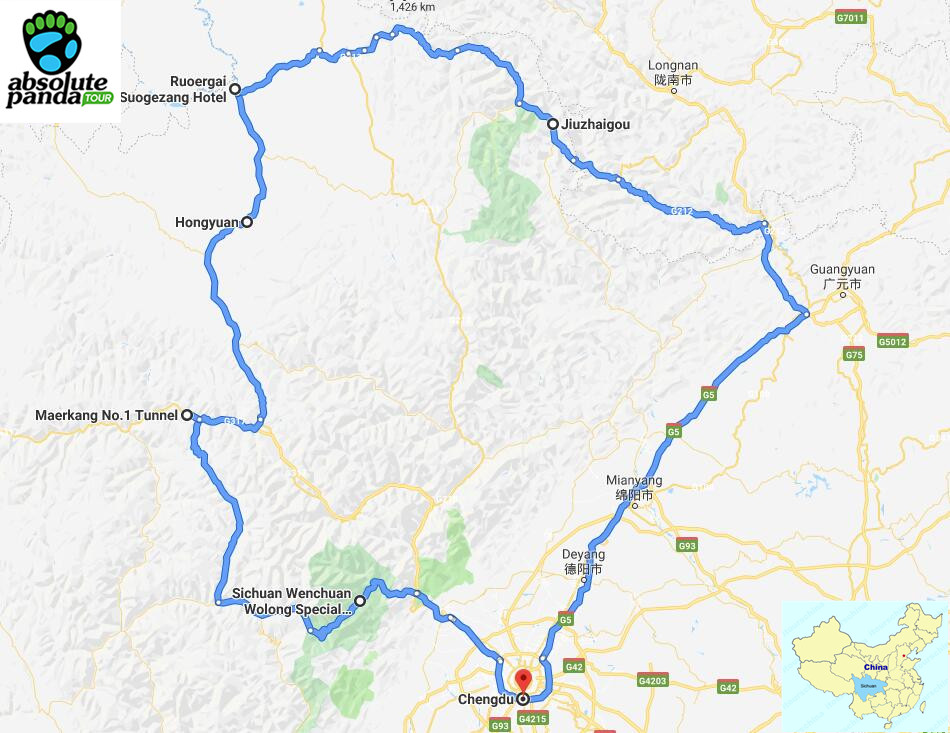 Sichuan Classic Bird Watching map
Accommodations
Chengdu
Wolong
Maerkang
Hongyuan
Ruoergai
Jiuzhaigou
Chengdu
FAQs
Email us if you have some questions.
Testimonials
Welcome to email us and be our guests to write the feedback for us.
Trip Photos
Welcome to email us and share your trip photo with us.
Videos
Welcome to email us and share your trip video with us.