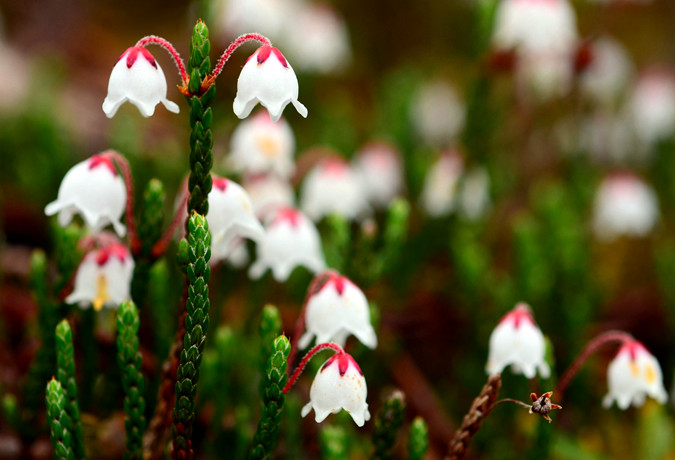 14 Days Sichuan to Shaanxi Nature Expedition
Date: May 10 & June 8, 2024, 2025
Price: From 3740USD/PAX
Trip Focus: Nature + Birds & Flora
Status: Open to Booking
Route: Chengdu-Baoxing-Mt. Jiajin-Rilong-Mt. Mengbi-Maerkang-Ruoergai-Huanglong-Jiuzhaigou-Tangjiahe-Guangyuan-Xi'an.
Trip Code: N003
Overview
Sichuan is a hot spot for natural diversity. Situated in a sub-tropical climate, it is blessed with impressive geological formations that stretch over 6,500m in elevation, creating a variety of habitats perfect for flowers and birds. In the spectacular natural scenery, this tour will cover diverse landscapes, including farmlands and rivers of the Sichuan Basin, sub-tropical mountain forests and magnificent Tibetan Plateau mountain ranges of the west with rolling grasslands, and the colorful sub-alpine forests. Our experienced local guides are prepared to leave no stone unturned as we venture into the Chinese wilderness in search of some of China's most sought-after flowers and birds that you dream to see. We will slowly climb into the massive mountains in western Sichuan.
These mountains are great habitats for some rare and enchanted flowers, such as Cypripedium tibeticum, Lilium lophophorum, and beautiful birds like Chinese Monal, Grandala and a good varity of rosefinches, and so on. While we are birding and searching flora along the way, we have opportunities to visit some of the most featured minority group villages in the area. Amdo and Jiarong are two of the branches of Tibetans who live on the western edge of Tibet Plateau in Sichuan. We will have a cordial welcome with its irresistible allure and warm hospitality. After we finish the Sichuan part with visiting one of the best habitats of wild pandas, Xi'an will be our last memorable stop by offering its world-renowned historic heritages and authentic food from its local Muslim community. With this itinerary designed specifically by our team's local plant and bird experts, this tour is certain to meet the needs of most nature-enthusiasts.
Highlights
:
•
Search for some of China's most sought-after flowers and plants such as Iris, Orchid and Meconopsis and rare endemic birds like Chinese Monal, Temminck's Tragopan and Golden Pheasant.
•
See the magnificent snow mountains along the way and enjoy various kinds of landscapes.
•
Explore the wilderness of this part of China on this tour led by our team's local experts of plants and birds.
•
Visit Chengdu Panda Base and panda habitats in nature.
•
Experience an in-depth cultural immersion in different Tibetan areas.


Introduction to Trip Destinations: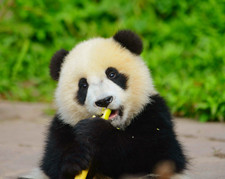 Chengdu
Few cities in the world can enjoy such unique resources as Chengdu. Located in the western part of the rich Sichuan Basin and to the east of the Qinghai-Tibet Plateau, the vertical maximum elevation difference of Chengdu is close to 5,000m, creating a unique landscape that allows many kinds of ecosystems, flora, and fauna to flourish. Most notably, Chengdu is famed for being the "Panda city" and hosts the largest captive panda population in its panda bases.

Baoxing
February 22, 1869, Armand David, a French biologist and missionary left Chengdu Plain and ventured to a place called Baoxing deep in the Qionglai Mountains. Baoxing is a paradise of plants, animals and most importantly, pandas. Now you can see the influence of panda in everywhere of Baoxing and people here treasure the fame as the real hometown of pandas. Moreover, Baoxing serves as a very important biodiversity hotspot and type locality for many endangered species, including Giant Panda, Dove Tree, Golden Snub-nosed Monkey, Chinese Thrush, Primula moupinensis, etc.

Mt. Jiajin
Jiajin Mountain is a high mountain in the south of Qionglai Mountain Range which is located in the northwest of Baoxing County and south of Xiaojin County. With an altitude of more than 4,000 meters and known as a sacred mountain, Mt. Jiajin was described in old local folk songs as "birds can not fly over and man can not climb; to cross the Jiajinshan mountain, unless a god helps" Its snow-capped peaks and the vast sea of clouds are incredibly attractive. Moreover, being a core part of the World Heritage Site "Sichuan Giant Panda Sanctuary", Jiajin Mountain owns rich biodiversity that has not been quite known by the outside world.


Mt. Balang
Balang Mountain is the first high mountain standing between the Sichuan Basin and the Qinghai-Tibet Plateau. From the foot to the mountain pass, the elevation rises sharply from 2,000m to 4,500m which provides a wide variety of habitats to support a lot of beautiful creatures. Alpine wildflowers such as Meconopsis racemosa, Primula optata, Orchis wardii, Saussurea medusa, Paeonia veitchii, Paraquilegia microphylla, birds like Tibetan Snowcock, Snow Partridge, Chinese Monal as well as rosefinches, accentors and pipits can be seen by the roads or on the mountain slopes.


Mt. Mengbi
Mengbi Mountain is located in the central part of the Aba Tibetan and Qiang Autonomous Prefecture about 30 kilometers from Maerkang City. It is another important bird-watching and flora-searching spot on this trip. Virgin forests scattered on different elevations of this mountain with few people visiting, making Mt. Mengbi a paradise for birds like Blood Pheasant, Crested Tit Warbler, Chinese Fulvetta, the range-limited Crimson-browed Finch, Three-banded Rosefinch, Pink-rumped Rosefinch, Streaked Rosefinch, White-throated Needletail and flowers like Primula palmata, Dolomiaea souliei, Boschniakia himalaica, etc.

Ruoergai
Ruoergai is believed to be one of the most beautiful grasslands of China. These picturesque highland prairies sit at an elevation around 3,600 meters and host hundreds of different bird species like Black-necked Crane, White-rumped Snowfinch, Golden Eagle, Ruddy Shelduck, and many more. What is more, it is a good place to searching colorful flowers endemic to the Tibetan plateau.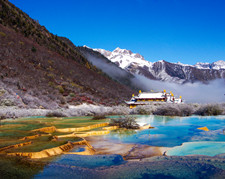 Huanglong National Park
Huanglong National Park is a natural world heritage site since 1992 and is regarded as one of the most beautiful places in the whole of China. The park is especially famous for its calc-sinter terraced ponds and high altitude forests. Besides good natural scenery, Huanglong is also a good place to see orchids, such as
Cypripedium flavum
,
Cypripedium bardolphianum,
Cypripedium tibeticum,
Calanthe delavayi, Calypso bulbosa, Orchis chusua, etc.

Jiuzhaigou Valley
Jiuzhaigou National Park (Jiuzhaigou Valley) was declared as a UNESCO World Heritage Site in 1992. If there are "fairylands" in the world, Jiuzhaigou Valley must be one of them. Stretching over 72,000 hectares in the northern part of Sichuan Province, the Jiuzhaigou Valley comprises a series of diverse forest ecosystems. About more than 200 bird species as well as some precious animals and plant species, including numerous rhododendrons. Its superb landscapes are particularly impressive for its series of narrow conic karst landforms and spectacular waterfalls.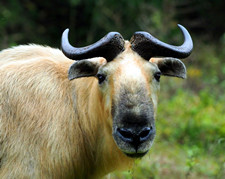 Tangjiahe Nature Reserve (Panda Habitat)
Located the Minshan Mountains, Tangjiahe Nature Reserve is one of the first reserves set up to protect giant pandas, their companion animals and the whole habitat where they live. In the depth of those rugged mountains, we can find world-class attractions, colorful indigenous people, elusive endemic birds, and a great variety of mammals, insects, amphibians, and plants. Though it is not easy to spot a giant panda in the wild, the rewards from paying a visit to this panda habitat are extremely high. With the umbrella protection of Giant Panda, its companion animals like Asiatic Black Bear, Golden Pheasant, Sichuan Takin, Temminck's Tragopan, etc. are all thriving here.

Xi'an
From about 200 BC to 1,000 AD, Xi'an was the capital and once the most important city of China in history. The first unified dynasty in China, the great Qin Dynasty (221-206 BC), buried its Terra-Cotta Army underground Xi'an. Many exquisite relics from the Han Dynasty (206BC-220AD) have been unearthed not far away. Meanwhile, the city is like a flashback of the Tang Dynasty (618-907AD), which reached the peak of imperial China. Besides, Xi'an's folk culture and food is a wonderful plus to your travel experience. Xi'an also is the starting point of the Silk Road. In Tang period, this city has the most diversified ethnics from various countries at that time. The Muslim Quarter, located in downtown Xi'an, is a heritage of that and one of the best places to taste local food.
How Can We Make This Trip Special?

• Many times of running this itinerary for western panda funs, nature and culture lovers enables us to ensure your trip is enjoyable and comfortable in the hidden area.

• A team of passionate guides specializing in panda and wildlife with rich experiences of guiding and solid knowledge about local cultures and places.

• This trip can be customized to better meet your travel style by centering on a different focus.

• 20-plus years of working in the travel industry and serving travelers from all over the world enable us to know how to make great trips for travelers of different travel styles.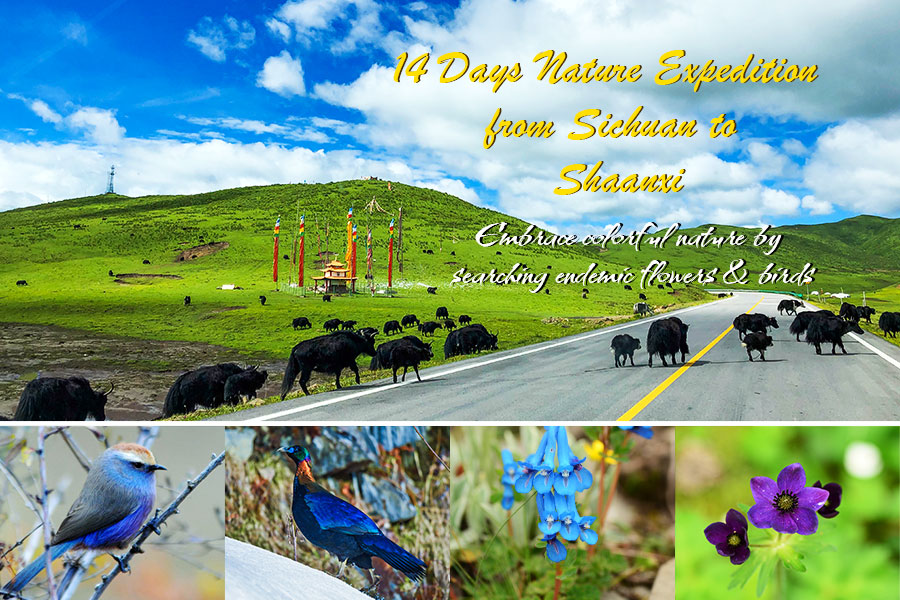 What makes AbsolutePanda excellent?
• We are one of the premier travel companies focusing on panda and other wildlife in China.
We use AbsolutePanda as company brand because of our deep love toward panda and our determination to create your absolutely enjoyable panda trips.
Since 2003, our professional tour leaders and wildlife experts have helped thousands of travelers gain an in-depth understanding of Giant Panda and their companion animals, enjoy stunning scenery all over China and explore the authentic local culture.
• Exclusive Quality & Value Guarantee.
We define our quality by well-designed itineraries, stunning destinations, creative interactions, small groups, professional guides, and reasonable prices.
• Explore China in comfort and your style.
We understand each traveler is different. In addition to selected accommodations, meals and vehicles, we would like to show you the real China by an authentic experience with incredible wildlife and lovely locals.
We believe the best way to help wildlife is through love and appreciation. By bringing nature lovers to enjoy the beauty of nature in China, we hope that local people can know the value of wildlife and learn how to love and appreciate those beautiful creatures living near their villages.
Map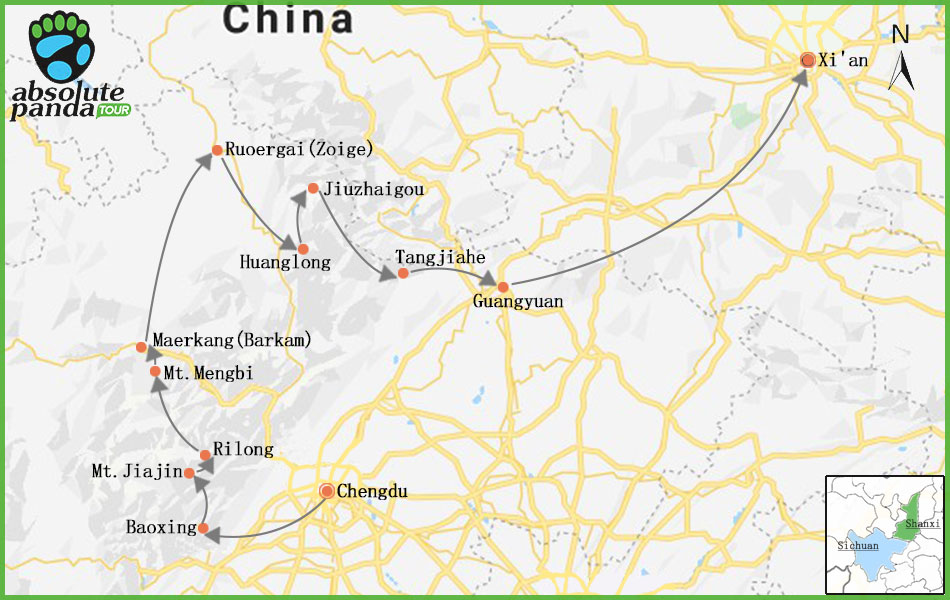 14 Days Sichuan to Shaanxi Nature Expedition
Itinerary


Outline:

Day 1. Arrive Chengdu. (D)
Upon arrival, meet your guide and transfer to your hotel. Overnight: Chengdu (Altitude 500m)

Day 2. Chengdu-Baoxing. 200km 3.5h (BLD)
After visiting Chengdu Panda Base, we drive to Baoxing County. Overnight: Baoxing (1,000m)

Day 3. Baoxing-Jiajin Mountain-Rilong. 155km 4h (BLD)
Drive to Rilong enroute Jiajin Mountain. Overnight: Rilong (3,200m)

Day 4. Balang Mountain. (BLD)
Balang Mountain nature safari in search of endemic plants and wildlife. Overnight: Rilong (3,200m)

Day 5. Rilong-Mt.Mengbi-Maerkang. 185km 5h (BLD)
Depart from Rilong Town to Mengbi Mountain for wildflowers, birds and scenery, rest in Maerkang. Overnight: Maerkang (2,700m)

Day 6. Maerkang-Ruoergai. 320km 5.5h (BLD)
Move to Ruoergai and enjoy the scenery, blooming flowers, birds there. Overnight: Ruoergai (3,450m)

Day 7. Ruoergai-Huanglong. 170km 3h (BLD)
Drive to Huanglong with a couple of stops to enjoy the snow mountain view and beautiful nature. Overnight: Huanglong. (3,200m)

Day 8. Huanglong-Jiuzhaigou. 104km 2h (BLD)
Visit Huanglong in the morning and leave for Jiuzhaigou. Overnight: Jiuzhaigou (2,200m)

Day 9. Jiuzhaigou. (BLD)
Wander in the colorful valleys of Jiuzhaigou. Overnight: Jiuzhaigou (2,200m)

Day 10. Jiuzhaigou-Qingxi-Tangjiahe. 260km 6h (BLD)
Move to Tangjiahe Nature Reserve via Qingxi Old Town. Overnight: Tangjiahe (1,400m)

Day 11. Tangjiahe. (BLD)
Nature expedition in the dense forest and scenic valleys in Tangjiahe. Overnight: Tangjihe (1,400m)

Day 12. Tangjiahe-Guangyuan 175km 4h, Guangyuan-Xi'an (by high-speed train). (BLD)
Drive to Guangyuan and take a high-speed train to Xi'an. Overnight: Xi'an (400m)

Day 13. Xi'an. (BLD)
Terracotta Warriors, Xi'an City Wall and Muslim Quarter. Overnight: Xi'an (400m)

Day 14. Xi'an Departure. (B)
Send to airport timely according to your flight schedule.


Details:

Day 1. Arrive Chengdu. Meals: D
After you arrive in Chengdu, you will be escorted to your hotel accommodation by AbsolutePanda Team. Free time for you to explore the city before our first dinner of this tour.
Overnight: Chengdu (500m)
Day 2. Chengdu-Baoxing. 200km 3.5h Meals: BLD
This morning we will visit the Chengdu Research Base of Giant Panda Breeding (Chengdu Panda Base) which has the largest captive panda population in the world and is widely regarded as the most visited panda base. It has graceful settings and a beautiful environment, reminding you of the natural home of pandas. After touring the base we will continue with driving to Baoxing where the Giant Panda was first discovered by western researchers.
Overnight: Baoxing (1,000m)
Day 3. Baoxing-Jiajin Mountain-Rilong. 155km 4h Meals: BLD
Today we start our trip in the early morning, we drive to Mt. Jiajin (4,114m at the mountain pass), experiencing huge gap of elevation from evergreen forest to alpine meadow while colors of nature change violently and charm your eyes. We will not only be able to see some stunning alpine wildflowers such as Meconopsis punicea , Meconopsis integrifolia, Meconopsis lancifolia, Lilium lophophorum, Primula species, Cypripedium tibeticum, also lots of birds and mammals. Rich Tibetan culture is well exhibited when we drive through the villages and great scenery on our way toward the mountain top. We will spend most of the day receiving gifts from nature. Our eyes and noses are busy with searching and smelling the alpine flowers and enjoying the birds singing with our ears. In the late afternoon we drive down to Rilong Town and leave this precious place in our memory.
Overnight: Rilong (3,200m)
Day 4. Balang Mountain. Meals: BLD
Balang Mountain is the guardian of Tibet Plateau's east gateway. On the way to it, we have a chance to see the full view of "the Queen of Mountains in Sichuan", Mt. Four Sister if the weather is good. The highest peak of the Queen stands at 6,250m above sea level. As we are passing the viewing site and getting close to Balang Mountain, we have chance to see alpine wildflowers such as Meconopsis racemosa, Primula optata, Orchis wardii, Saussurea medusa, Paeonia veitchii, Paraquilegia microphylla, birds such as Tibetan Snowcock, Snow Partridge, Grandala, Chinese Monal by the roads or on the mountain slopes. If we are lucky enough, we can see some mammals such as Blue Sheep, Chinese Goral, Himalayan Marmot and even Red Panda. In the late afternoon, we drive back to our hotel. If you are interested, you can take a stroll on the street where you can see some local Tibetan ladies dressed in their traditional Jiarong Tibetan costumes.
Overnight: Rilong (3,200m)
Day 5. Rilong-Mt. Mengbi-Maerkang. 185km 5h Meals: BLD
Mt. Mengbi is our next destination to explore. Departing from Rilong Town to Mengbi Mountain (4,100m) for wildflowers, birds and scenery, we will drive past several Jiarong Tibetan villages and see the unique Jiarong Tibetan architectures, scattered along the gorge we are going to drive through. We will spend the whole afternoon searching for flowers such as Primula palmata, Dolomiaea souliei, Boschniakia himalaica, and birds such as laughingthrushes, rosefinches, grosbeaks and nuthatches on the mountain we pass. Then we drive to Maerkang County, the capital of Aba Tibetan and Qiang Autonomous Prefecture.
Overnight: Maerkang (2,700m)
Day 6. Maerkang-Ruoergai. 320km 5.5h Meals: BLD
Today we will move from the Jiarong Tibetan region of Sichuan into the Amdo Tibetan region. All the while, we will experience a shift in the local environment as we move out of the mountains to the famous Tibetan Plateau. We drive along an ascending gorge to the edge of Tibetan Plateau which features vast grassy hillsides decorated with blooming flowers, nomad tents, their yak herds and chirping birds. Alongside the river, we will search for flowers endemic to the Tibetan plateau. This part of the plateau is regarded as one of the most important wetlands in China. It is a paradise for flowers and birds. Many bird species arrive for the annual mating season. It is the best time to see some beautiful alpine birds including the rare Black-necked Crane, the colorful Ruddy Shelduck, elegant raptors and noisy larks.
Overnight: Ruoergai. (3,450m)
Day 7. Ruoergai-Huanglong. 170km 3h Meals: BLD
Today we drive from Ruoergai toward Huanglong World Heritage Site. We will spend some time on the plateau searching for flowers and birds we may have missed in the previous day. Then we drive to Chuanzhusi Town for lunch. After lunch we will drive to search for alpine flowers on this vast grassland. If the weather is good, we can get a nice view of the highest mountain peak of the Minshan Mountain range called Xuebaoding (5,588m).
Overnight: Huanglong (3,200m)
Day 8. Huanglong-Jiuzhaigou. 104km 2h Meals: BLD
Today we will spend the Morning searching for flowers while enjoying the beautiful scenery and birds inside the Huanglong National Park. We will prepare a picnic lunch for everybody. Huanglong is a Natural World Heritage Site since 1992 and is regarded as one of the most beautiful places in the whole of China. The park is especially famous for its calc-sinter terraced ponds and high altitude forests. Along a few kilometers of calc-sinter streams we can see a large number of Cypripedium orchids and many other orchids, such as Cypripedium flavum, Cypripedium bardolphianum, Cypripedium tibeticum, Calanthe delavayi, Calypso bulbosa, Orchis chusua. In the afternoon, we will drive to Jiuzhaigou and accommodate there.
Overnight: Jiuzhaigou (2,200m)
Day 9. Jiuzhaigou Valley. Meals: BLD
In Jiuzhaigou Valley, our main focus is on its natural beauty of mirror-like lakes, colorful ponds, magnificent waterfalls. But we can also explore a number of birding sites both inside and just outside this wonderful sanctuary. It is not allowed to take our own vehicles inside the park. We'll use the reserve's frequent shuttle bus services to explore a number of excellent birding sites. Rufous-headed Robin is virtually unknown away from here, so we'll spend time searching for an area of mixed forest for this fabulous songster. Other species include Chinese Nuthatch, Rusty-breasted Tits, Sooty Tits, and the noisy Spotted Laughingthrush. At the doorstep of the virgin forest in Jiuzhaigou, we can have a glance at its rich genetic pools of plants.
Overnight: Jiuzhaigou (2,200m)
Day 10. Jiuzhaigou-Qingxi-Tangjiahe. 260km 6h Meals: BLD
Today we will leave Jiuzhaigou in the morning for a panda nature reserve called Tangjiahe. Along the way, we will drive through the beautiful Danyun Gorge. We will have several stops along Danyun Gorge to search for some special orchids such as Cardiocrinum giganteum, Bletilla ochracea, Calanthe alpina, Oreorchis fargesii. After lunch, we will drive to visit Qingxi Ancient Village; one of the few villages which have city walls going around. We can walk through the paved street with traditional houses standing on both sides. Now the houses are either used as shops for local agriculture produces, restaurants or small shops. Here we will see a nice mosque built by the Hui ethnic group by the side of the old city wall.
Overnight: Tangjiahe (1,400m)
Day 11. Tangjiahe Nature Reserve. Meals: BLD
We spend a whole day exploring one of the best panda reserves in the world. As one of the best-protected reserves dedicated to wild pandas, it offers you the best chances for encounters with animals such as Sichuan Takin, Golden Pheasant, Tibetan Macaque, Reeve's Muntjac, Chinese Goral, Serow, Wild Boar, Asiatic Black Bear and Yellow-throated Martin (if you are lucky enough, even giant panda.) There have been several encounters of pandas by the visitors in the past years. People even took photos with their mobile phones of panda roaming on the main road. We will have a private bus driving us in different valleys to maximize our chances.
Overnight: Tangjiahe (1,400m)
Day 12. Tangjiahe-Guangyuan 175km 4h, Guangyuan-Xi'an (by high-speed train). Meals: BLD
Today we will drive to the train station in Guangyuan to board a bullet train to Xi'an, a city that served as the ancient capital of China.
Overnight: Xi'an (400m)
Day 13. Xi'an. Meals: BLD
In the early morning, we will drive you to the world-famous Terra-Cotta Warriors. Built by the first emperor of China Qin Shihuang to protect him in his afterlife, this army consists of over 8,000 life-size warriors, horses and chariots in 3 pits and has been buried for more than 2,000 years until uncovered by a local farmer in 1974. Standing in front of these clay figures, one can't help being amazed not only by the ambition of Emperor Qin Shihuang but also by the fabulous artistic skills of ancient Chinese artisans. Then we will visit Xi'an Old City Wall, the largest and best-preserved ancient city wall in China. After dinner we spend some time in the Muslim Quarter, one of the biggest Muslim community blocks where you can try different local snacks and explore the mixed culture brought by silk road.
Overnight: Xi'an (400m)
Day 14. Xi'an Departure. Meals: B
Send to airport timely according to your flight schedule.



Dates & Prices

1. Dates

May 10 to May 23, 2023,2024
June 8 to June 21, 2023,2024

Email us to tailor-make a tour that can meet your taste, budget, and schedule best.


2. Prices

The AbsolutePanda team works hard to provide the highest-possible quality tour experiences at a fair price. However, after working in the travel industry for more than 20 years, our team knows that no two travelers are alike in terms of their travel styles, personal interests, choice of guides, and preferences in restaurants and hotels. For AbsolutePanda, our client's satisfaction is a top priority. To meet the needs of different clients and ensure you enjoy a trip suited to your preferences, you are welcome to email us with specific requests ranging from trip themes, guides, the grade and brand of vehicles, accommodations, restaurants, etc. We will try our best.
To ensure our guest the best trip, we set our minimum departure number at four travelers and the maximum departure number at eight travelers. That means the trip size is 4 to 10 participants.

The cost for a group of 4 to 10 people:
3740USD/PAX

Single supplement:
510USD/PAX

The cost includes:
1. Vehicles listed on the trip. Fuel, tolls, airport pick-up and drop-off are included in the price. The size of the vehicle is based on the number of participants for this itinerary;
2. English-speaking guides with specialties on birds and plants;
3. High-speed train tickets (economic class) listed in the itinerary;
4. Meals listed above as BLD;
5. Bottled water and snacks;
6. Entrance charges and shuttle tickets of tourist sites listed in the itinerary;
7. China Domestic Travel Insurance;
8. Hotels and hostels listed in the itinerary.

The cost excludes:
1. Alcoholic drinks during the meal;
2. Extra charges due to change of itinerary from client-side or factors beyond the control of AbsolutePanda such as natural disaster and governmental policy change;
3. Discretionary tips to the guide and driver;
4. All personal expenses, such as laundry service or for personal shopping;
5. Train tickets or airfares to Chengdu and out of Xi'an;
6. Any items not listed in the itinerary as included.

Notes:
This trip price is based on two clients sharing one twin-bed room in 4-star standard hotels in big cities and local best guesthouses in a remote area. If you prefer to use a private room or we cannot find a roommate for you, then a single supplement will be added to your trip price.


3. Experienced Bird and Plant Specialists

• Bella: Born in Dali of Yunnan Province, from Bai ethnic family, Bella was brought up in a small county famous for ethnic Bai culture, abundant natural resources, and rich tourism resources. Bella is an expert in multiple fields, including birding, photography, food and ethnic culture. Bella is a big fan and great spotter of wildlife, a passionate bird guide, and an in-depth cultural interpreter. She loves sharing news and her pictures or videos of wildlife on social media. Though Bella is still very young, her passion, knowledge in nature and culture, fluent English and guiding expertise will make your trip truly enjoyable.

• Shay: Shay was born and brought up in the mountainous areas of Chongqing Municipality. Shay got his degree in ecotourism at the prestigious Sichuan University. Shay started serious birding from the beautiful campus of Sichuan University. With the help of academic background in the university, Shay soon became a successful English-speaking bird guide. He is among the first group of professional English-speaking bird guides with an academic background of ornithology. At AbsolutePanda, Shay is an expert guide of birds and mammals. By now, he has successfully guided many avid birders from different countries including Norway, Britain, the US, Sweden, Israel, and Thailand. With Shay as your guide, you will find your trip become incredibly smooth, informative and enjoyable.

• Cory: Cory is a plant expert and photo guide of AbsolutePanda. As a native of Chengdu, the place where he was born has beautiful mountains and abundant plant resources. Cory has accumulated rich knowledge about plants, mammals, and mountains. As a successful plant photographer, Cory has photographed more than two thousand species of wildflowers. His knowledge and passion for plants and photography will make your trip unique and enjoyable. With him as your plant and photography guide, you will be able to appreciate the beauty of the nature presented like a roll of traditional Chinese painting unveiled by Cory with his findings and stories behind those beautiful flowers.

Notes:
1. Please note that our guides with specialized knowledge are not always available, especially during our busy season from April to October. If you have an on-planning trip, please contact us as early as possible so that we will block the date of our expert guide for you.
2. To our AbsolutePanda team, our clients' overall satisfaction with their trip is the top priority. We can create a different option to make it easier for you to choose a tour that fits your style and budget. If you prefer to travel in a different style than the option we've provided here, please feel free to contact us.
3. For travelers who hope to tailor-make the programs with their specific travel preferences in mind (transportations, hotels, exclusive privileges, and famous local experts), tailor-making a tour is the best way to ensure your desires are met. Please contact us with your specific needs and we will prepare an itinerary based on your expectations. Once you are satisfied, we will work out the cost and send it to you. Please feel free to ask any questions to learn more.

When you put your trust in our team, we are certain to help you enjoy an unforgettable travel experience in China!


Accommodations
AbsolutePanda firmly believes travel is an art. To ensure every trip with us is a great travel art for our clients, the AbsolutePanda team does all we can to consider every possible detail. The choice of hotels is an essential part of making a great trip. After many years of running a travel business, we have built up our network of cooperative hotels at different levels. We understand people are different in the choice of hotels when they travel. If you want to use some specific hotels, please feel free to let us know, we are delighted to book it for you at a competitive price to make the hotel choice better meet your taste, budget and travel style. We can either reserve a hotel with competitive price for you or simply include the hotel into your trip cost if possible. You are welcome to contact us and tell us your requests, we will do our best to create the best travel itinerary for your private use.
If you need help with hotel booking in other big cities of China at different styles and luxury levels (International-brand Hotels, Local Brand Hotels, Economical Hotels), please feel free to email our team at info@absolutepanda.com.
FAQs
1. Are the guides leading this tour specialists in birds and plants?
Yes, within our team we have a variety of guides that specialize in different topics for our tours. The AbsolutePanda team has bird and plant specialists who are equipped to not only guide you through finding and photographing birds and plants but also share good knowledge with you.

2. How are the road conditions on this trip?
The roads throughout most of Sichuan are quite well developed, it will only be as we travel deeper into the countryside that there may be bumpier roads.

3. What will be the strategy for finding all of the birds and flowers mentioned in the itinerary?
Our guides are experienced at building a strategy in real-time to best suit the conditions of a particular trip. We take into consideration what species our clients have shown interest in as well the real conditions of the environment on that given day to give you the best chance of spotting the wildlife and plants you are looking for.

4. Will crowds be an issue?
There are several destinations on this tour that have large crowds such as the Terracotta Warriors Museum or the Chengdu Panda Base. However, it should be noted that our guides are especially experienced at leading you to these places without being hindered by the crowds. Except for Chengdu and Xi'an, most of the trip is free with crowds since our expedition is going into the remote lands in Sichuan.

5. Are we going to see wild pandas on this tour?
While Sichuan is famed as a province accommodating the most substantial portion of the wild panda population (75%), it should be noted that spotting a wild panda is quite slim due to the small population and unique lifestyle of pandas mostly living inside the bamboo forest. While panda viewings in Tangjiahe Nature Reserve have been reported almost every year by visitors and rangers, it is really hard to predict for a particular trip. For us, we will do our best to show you all the possible attractions we see inside this panda habitat and make your trip full of wonderful memories. Pandas live in the place we are going to visit, and we just enjoy everything we have blessed to see there.
Email us if you have any questions via info@absolutepanda.com.
Read our FAQ
.
Testimonials
The Genuine Chine by a very high professional service.
We were interested in travelling through China in a personalized and flexible way, being sure to be safe and avoiding any "banal touristic places". Last but not least, we would like met pandas and interact with them.
We found Absolute Panda on Trip Advisor and we read the excellent opinions on them. So we wrote to Philip He. Since the first contact, Absolute Panda met our expectations fully. We were positive impressed about Absolute Panda proactove and custmer oriented approach: before our leaving, Philip tried to understand our needs and expectations, and then sent us a detailed and personalized trip plan, that excited us immediately. Later we were invited to fulfill a form, by e.mail, with our food requirements and some information.
Since our arrival at Chengdu airport and for the whole trip, we had a guide and a driver at our disposal and we travelled with them for about 15 days in the Sichuan zone, seeing wonderful natural places, the authentic Chines and Tibetan villages, far away from the usual western touristic routes. Being in a personalized tour, we were flexible to see and stop wherever we liked.
Yang, the guide during our first part of the trip, was an excellent birdwatcher and showed us plenty of birds, even rare; but most of all, he was a competent trip manager, very proactive to anticipate our needs and authentically friend with us. So we completely enjoyed our trip, feeling among "competent and sincere friends".
On the other hand, Philip, who took us during our second week, is very expert about Chinese and Tibetan History, cooking traditions and social matters: thanks to him we could better understand and appreciate a such complex and "western different" Country like China. Philip is also an excellent photographer, trip manager able to face up with difficult situations, that otherwise may treats some trips. He's very helpful in many ways (he even lent us his personal photocamera, more professional than ours, and, last but not last, took for us some wonderful photos ).
Lastly, Absolute Panda fully met our expectations at same as regard as the hotels, the restaurants and all the other services (experienced driver, clean and comfortable car, …): all was the best possible, according to the local standards, at a fair price.
We really thank Absolute Panda for having introduced us the Authentic China and having allowed us to loving it.
We would like to come back to China, specially to the Tibetan zone, and, sure, will be with Absolute Panda again!
Welcome to email us and be our guests to write the feedback for us.
Testimonial of AbsolutePanda
Videos & Photos


Welcome to email us and share your trip video with us. Video Album of AbsolutePanda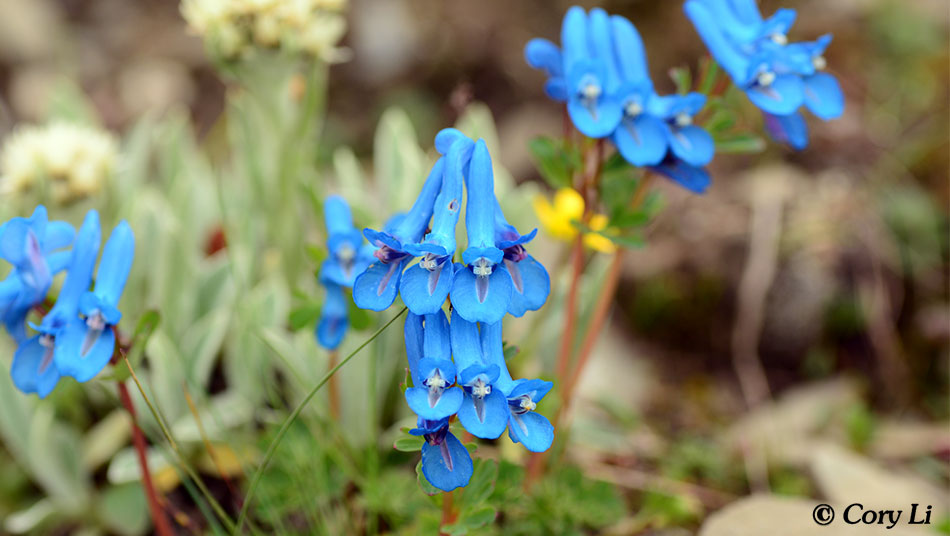 Corydalis pachycentra on mountain slopes.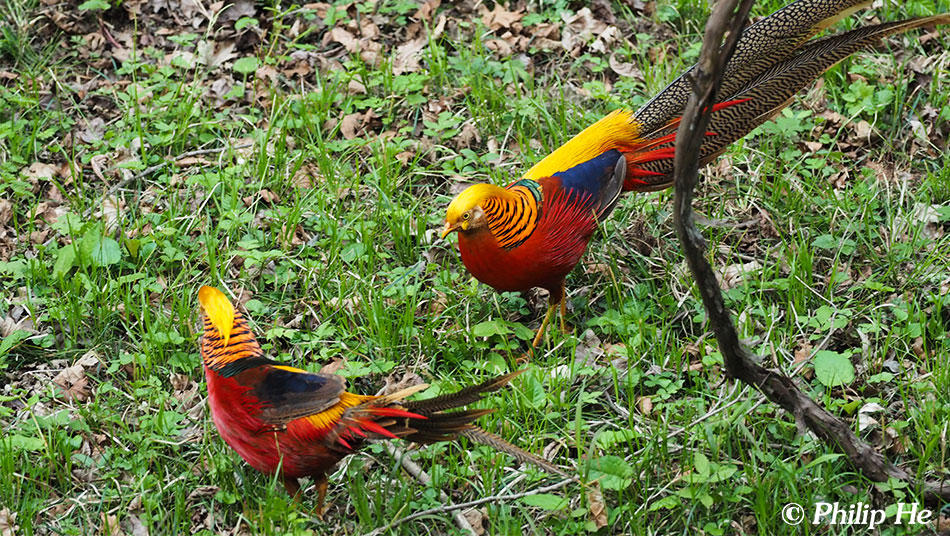 Two male golden pheasants in Tangjiahe.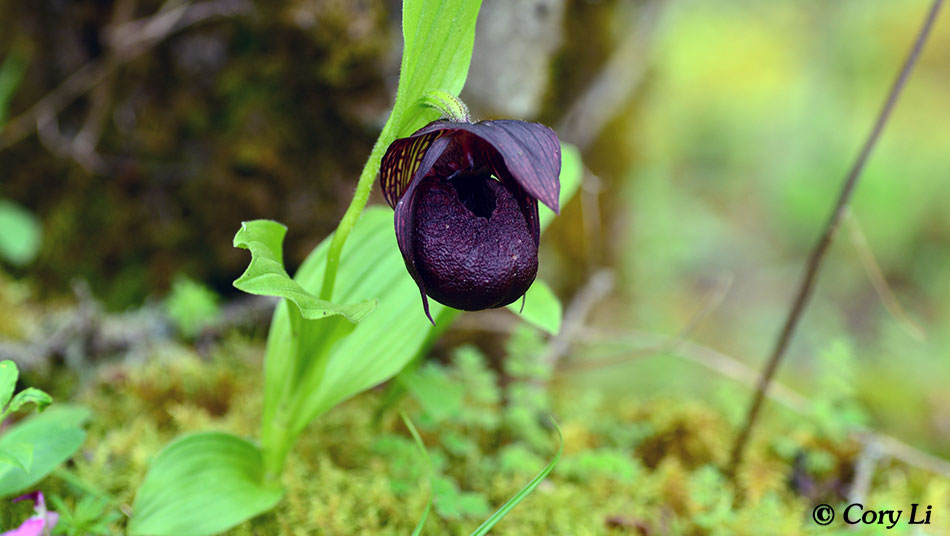 Cypripedium smithii is on our target list of this trip.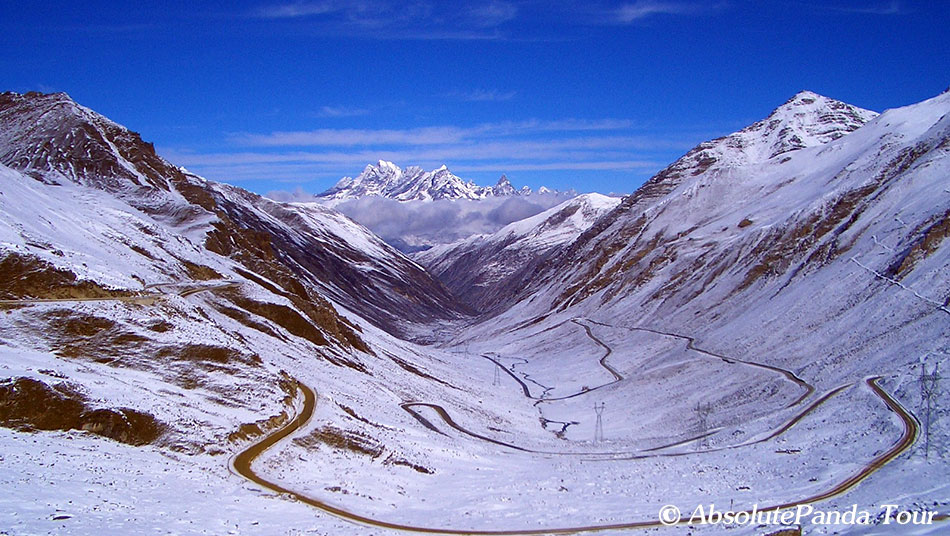 The winding road at Balang Mountain.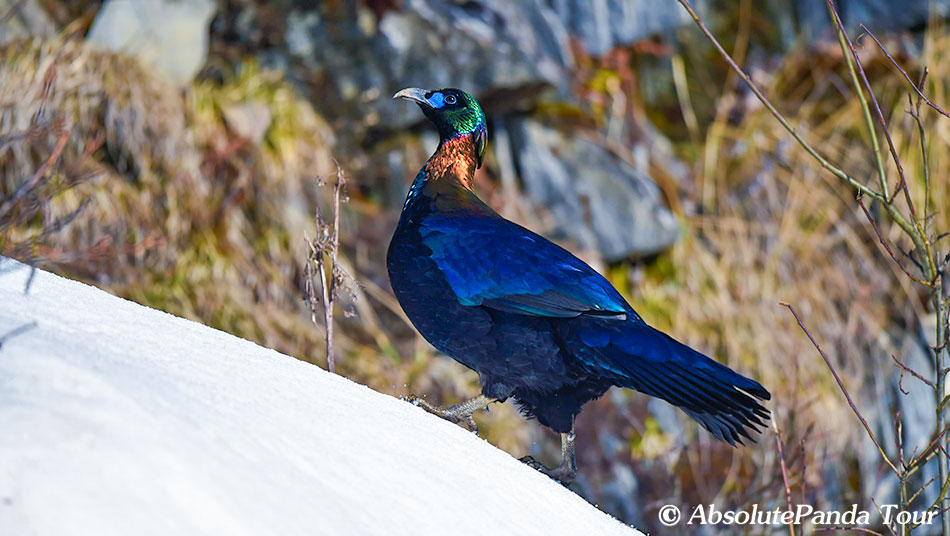 Chinese Monal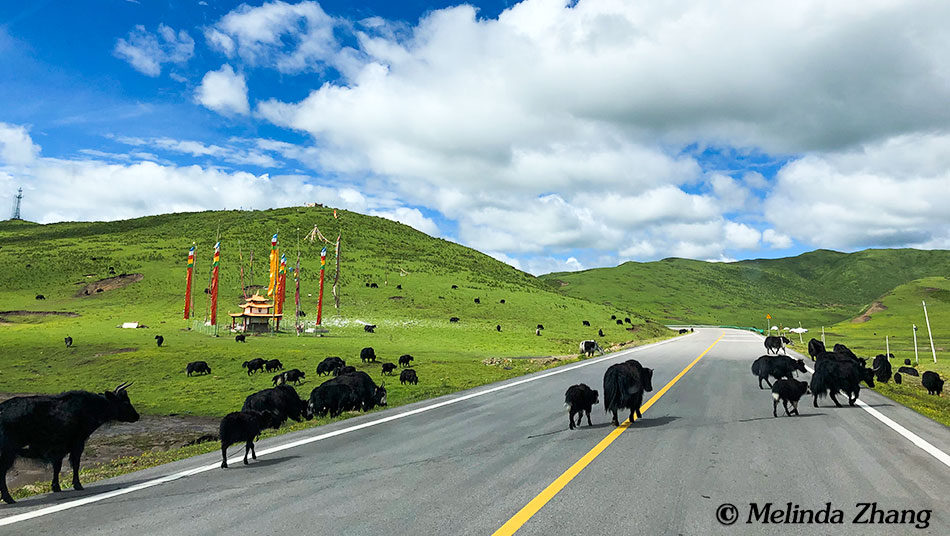 Yaks, green grasslands, blue sky and Amdo Tibetan culture.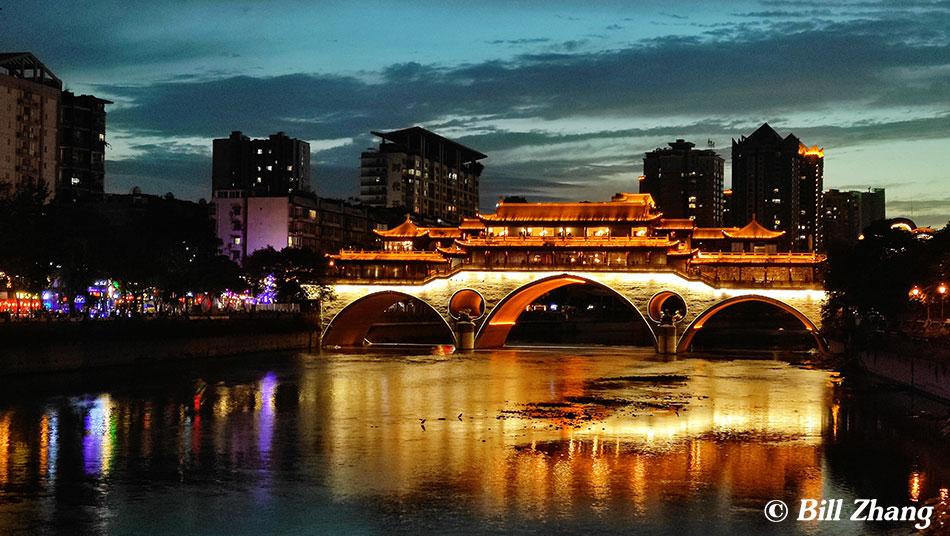 Night cityscape of Chengdu.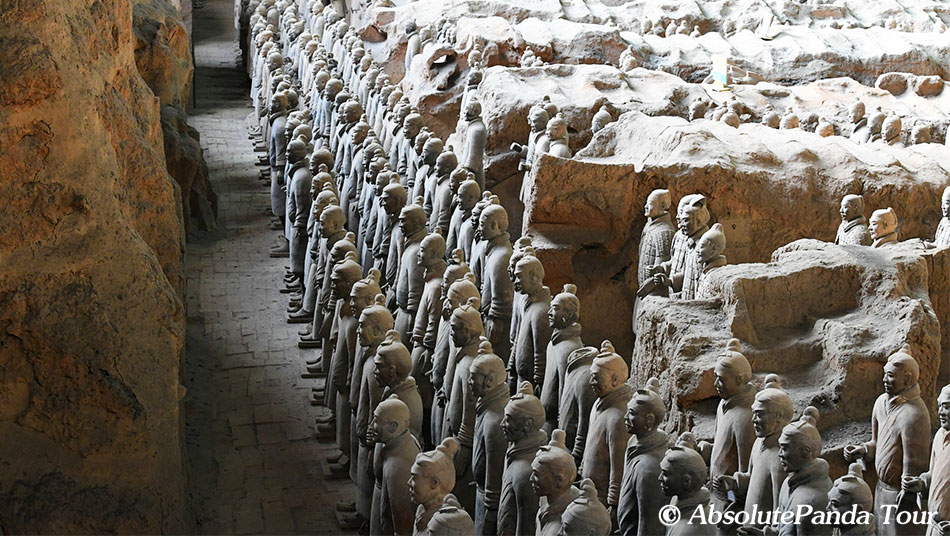 Terra-cotta Warriors in Xi'an.