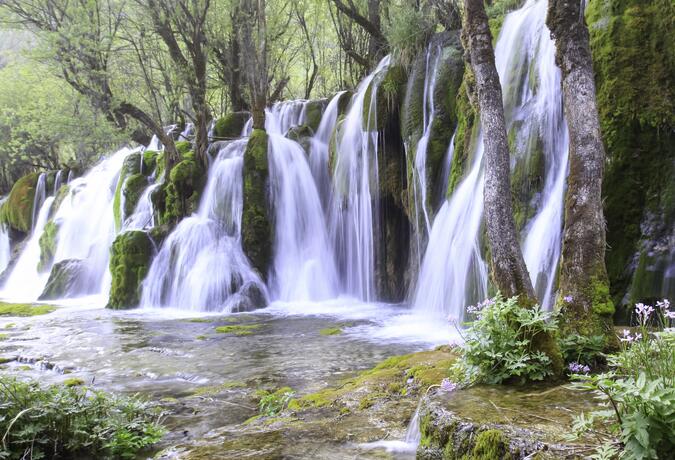 8 Day Discover the Fairyland of Jiuzhaigou
Date: All year round
Price: Upon Request
Trip Focus: Nature+Jiuzhaigou
Status: Open to Booking
Route: Chengdu-Pingwu-Huanglong-Jiuzhaigou-Wenchuan-Wolong-Chengdu
Trip Code: N001
Overview

Vehicle Trip to Jiuzhaigou

Day 1. Arrive Chengdu
Day 2. Chengdu-Pingwu
Day 3. Pingwu-Huanglong
Day 4. Huanglong-Jiuzhaigou
Day 5. Jiuzhaigou
Day 6. Jiuzhaigou-Wenchuan
Day 7. Wenchuan-Wolong-Chengdu
Day 8. Depart Chengdu
Dates & Price

Upon Request
Itinerary
Day 1 Arrive Chengdu Meals: ///


Airport pick up. According to the time you arrive, you can choose to enjoy your free time by visiting people's park or old streets in downtown. During this afternoon in Chengdu, you be able to experience the laid-back lifestyle of the "panda city".
Overnight at Chengdu

Day 2. Chengdu-Pingwu;Meal: BLD

In the morning we will pay a visit to Chengdu panda base. The Chengdu panda base is a convenient drive from your hotel accommodation and features pandas ranging from cubs to adults. In addition, this facility has a collection of red pandas living in a walk-through exhibit, giving you the perfect opportunity to get up close and personal and take a photo of these adorable creatures. After lunch, our team will head to Pingwu, going through the Mianzhu Chinese New Year Painting village.
Overnight at Pingwu

Day 3. Pingwu-Huanglong ;Meal: BLD

Today we can pay a visit pay a visit to Baoensi Temple, a well-preserved Buddhist temple complex from the 15th century. This temple features an expansive complex showcasing statues of different buddhas and bodhisattvas, as well as artwork from the Ming dynasty. Once we have explored the temple, we will board the transport and continue on to Huanglong. Upon arrival at our accommodation, you'll have time to rest and being acclimating to the altitude (about 2000m.)
Overnight at Huanglong

Day 4. Huanglong-Jiuzhaigou ;Meal: BLD

In the morning, we visit Huanglong National Park for its unique open landscape. Together with Jiuzhaigou, Huanglong is listed as a UNESCO World Nature Heritage site. The main attraction of the valley is the 3.6-kilometer-long and 30 to 70-meter-wide series of yellow calcareous deposits. At the end of the valley, water from melting snow mixes with limestone water from underground, flowing down the mountain terraces, depositing the calcium carbonate from the limestone water on the rocks, stones, and fallen branches in its path. The calcium carbonate, in turn, develops into solid, low travertine banks and reacts chemically with organic and inorganic substances, resulting in various kinds of calcareous deposits that reflect a golden color in the water. The locals felt this illusion resembled a giant yellow dragon and decided to name the valley Huanglong (literally translating to "Yellow Dragon".) When water flows into two separate streams, it naturally turns into more colorful lakes and waterfalls, forming a ladder-shaped lake group. The water is crystal clear. The mineral deposits at the lake bottom look like jadeite and agate – magnificent and beautiful. We will visit the Huanglong Top-temple at the top of the calcareous flow.
In the afternoon, we will head to Jiuzhaigou.
Overnight at Jiuzhaigou


Day 5. Jiuzhaigou ;Meal: BLD

The whole day explore inside Jiuzhaigou National Park. During our visit, we will explore three different Y-shaped valleys that are renowned for their stunning, natural beauty. In addition, the area features a local Tibetan village that we will visit for an immersive cultural experience.
Overnight at Jiuzhaigou


Day 6. Jiuzhaigou-Maoxian-Wenchuan; Meal: BLD

In the morning we will visit Songpan ancient town on our way to Maoxian Qiang minority autonomous county. Songpan is a historic Ming dynasty military outpost that has evolved into a town with a vibrant Muslim quarter and well-preserved stone gateways on the city wall. Here we can see Qiang, Tibetan and Muslim people in traditional dress strolling through the quarters of the town. On the distant hillsides you can also spot groups of Tibetan herdsmen and their flocks. After Songpan we will continue to Wenchuan were we will rest for the night.
Overnight at Wenchuan

Day 7. Wenchuan-Wolong-Chengdu;Meal: BLD

After breakfast at our hotel, we will depart and drive 30min to the Qiang minority village of Taoping. This settlement was built in 111 BC and is famous for its unique and well-preserved architecture. Nicknamed the "Oriental Castle", Taoping has a maze-like design and features a complex underground water network that helped it to withstand numerous sieges over the last 2000 years. After Taoping, we will drive to the panda base in Wolong. Considered one of the most naturalistic panda reserves, you will be able to watch baby pandas sitting in treetops against the backdrop of their natural habitat. In addition, there are daily feedings for the baby pandas which makes for the perfect photo opportunity. In the late afternoon, we will return to Chengdu.
Overnight at Chengdu


Day 8.Depart Chengdu

Depending on the time of your flight leaving Chengdu, our team will escort you to the airport. This will conclude the scheduled itinerary.
Map
Chengdu to Jiuzhaigou Route Map: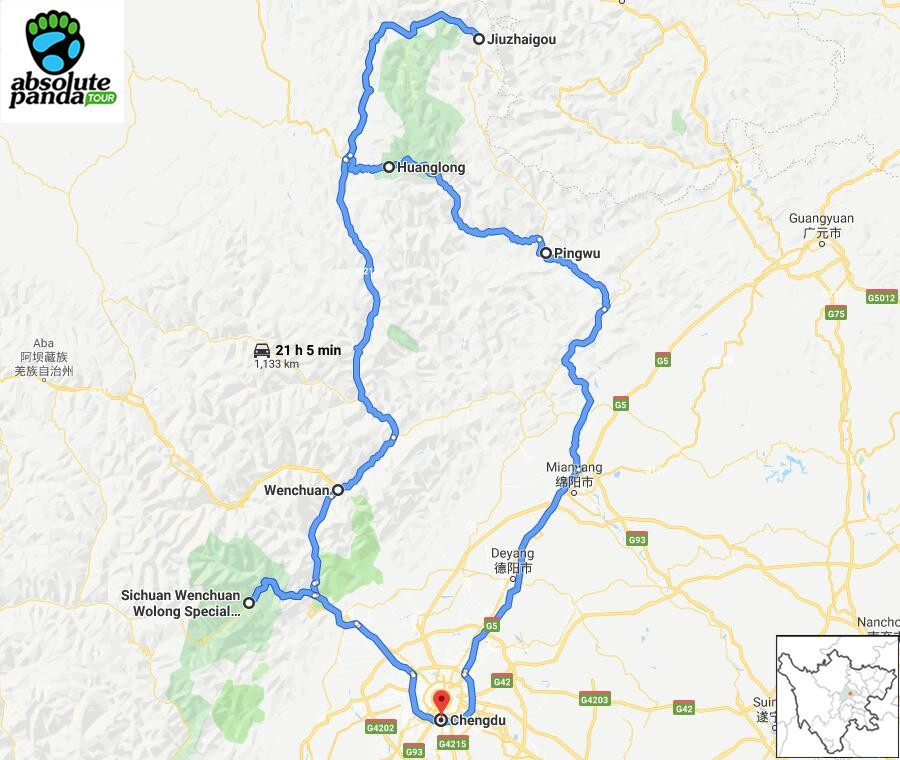 Chengdu-Pingwu-Huanglong-Jiuzhaigou-Wenchuan-Wolong-Chengdu map

Guide Map of Jiuzhaigou Nature Reserve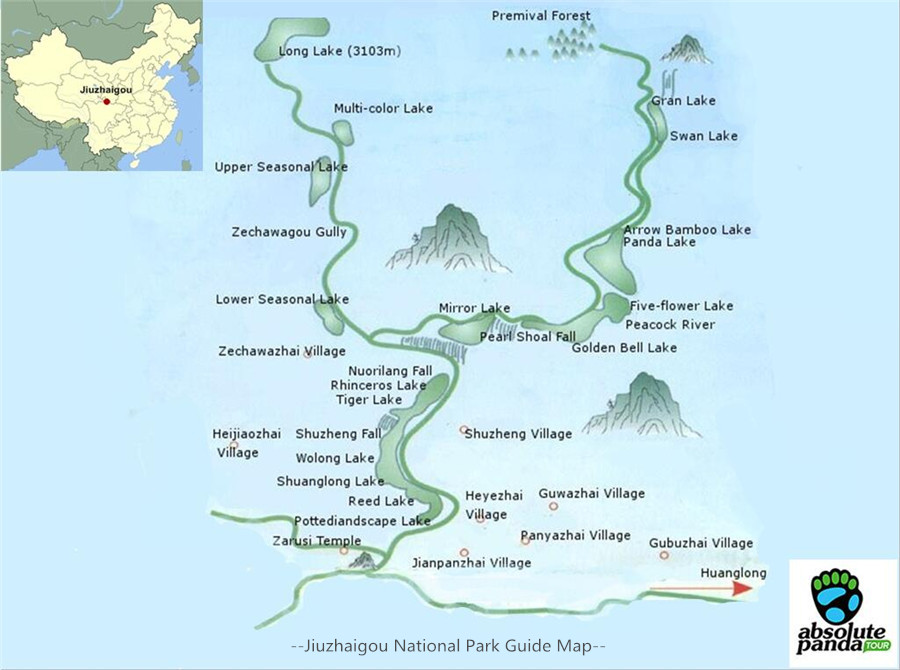 Accommodation

Chengdu
Pingwu
Jiuzhaigou
Huanglong
Wolong


FAQ
Is Jiuzhaigou Valley reopen now after the earthquake ?
Yes,Jiuzhaigou reopened on 27th Sept 2019.Each day there is a limitation of 5000 tickets. And need to book the ticket through travel agent ahead of time.
Email us if you have some questions.
Read our FAQ
Testimonial
Welcome to email us and be our guests to write the feedback for us.
In pictures
Jiuzhaigou Nature Reserve :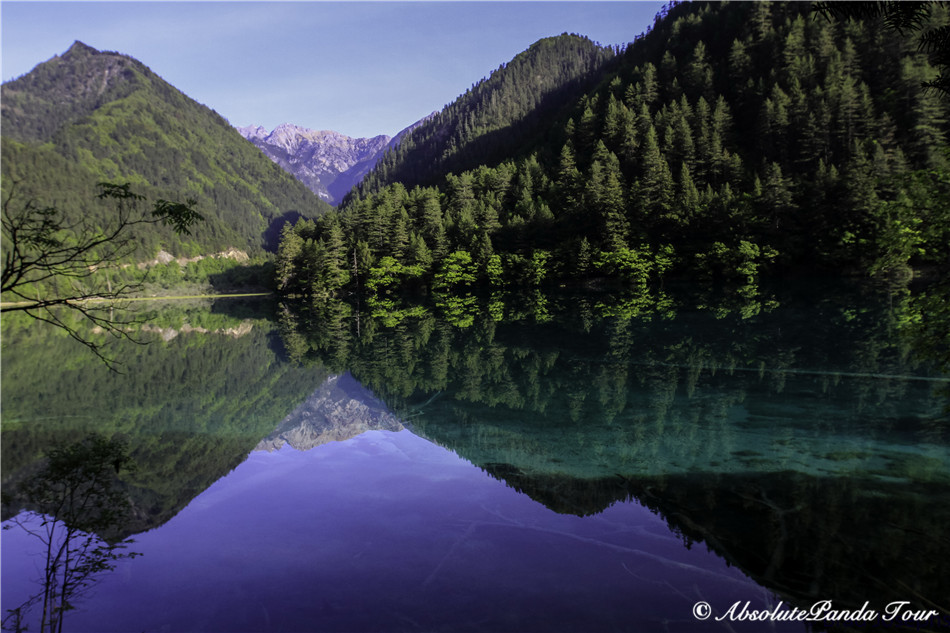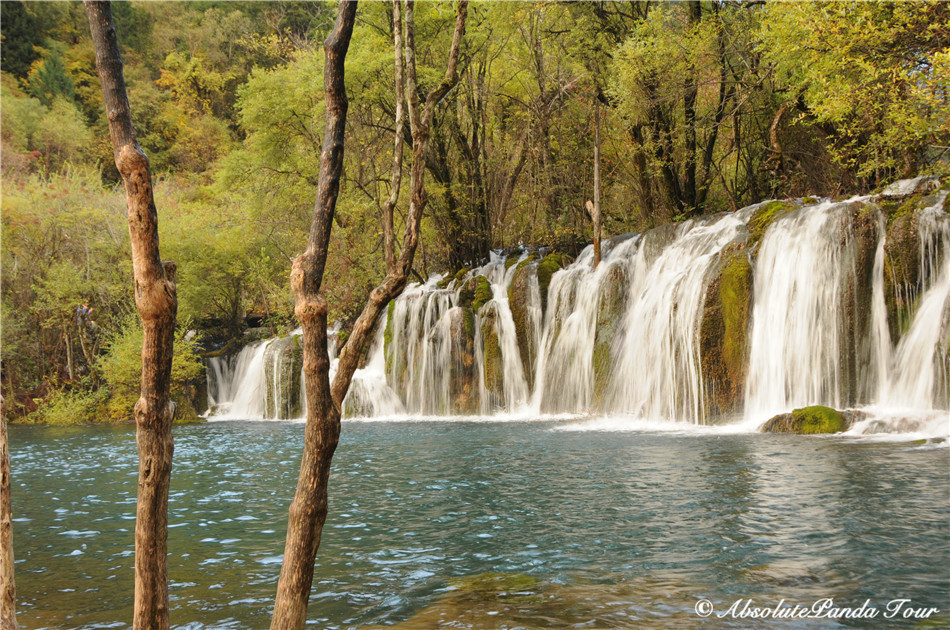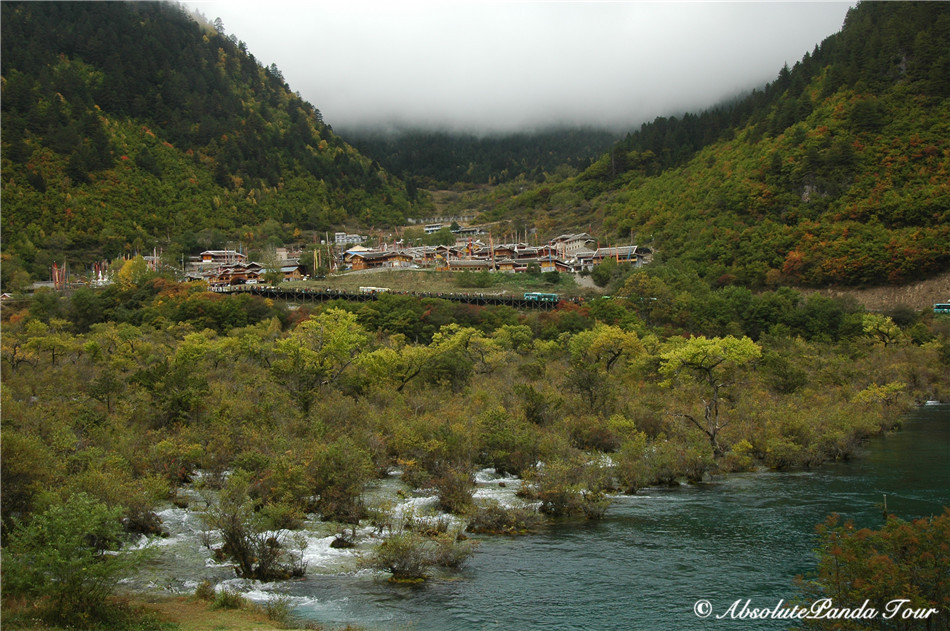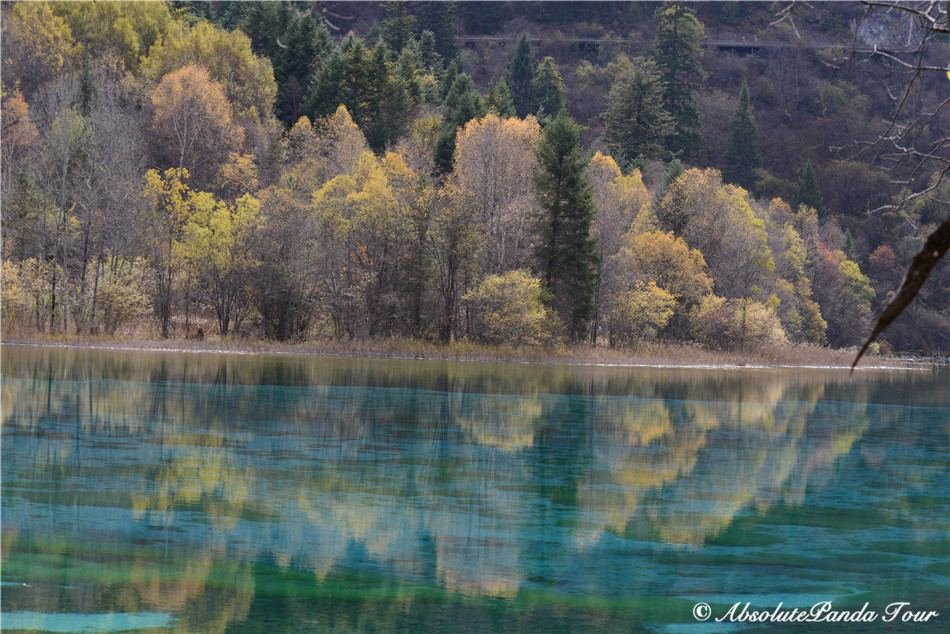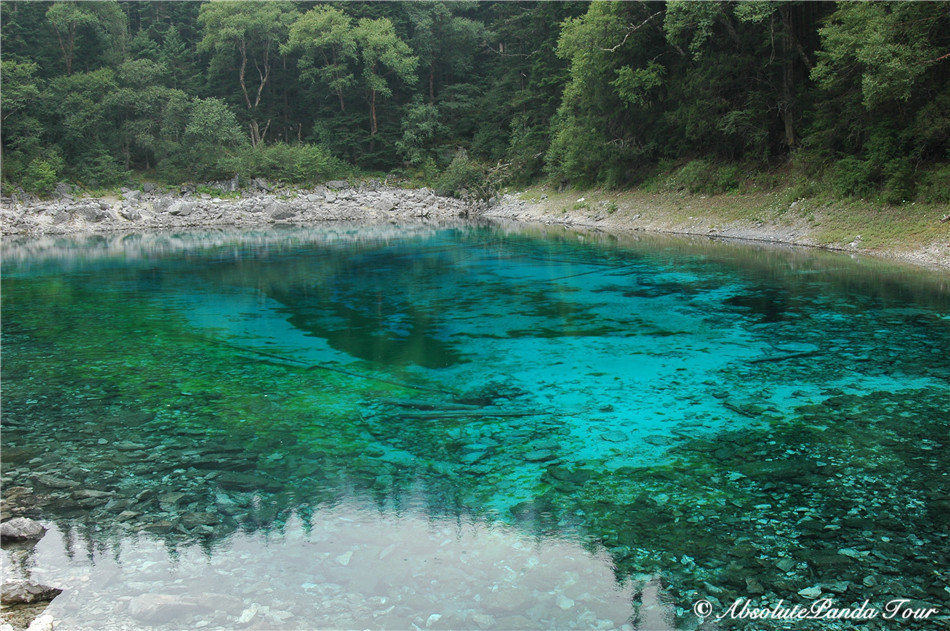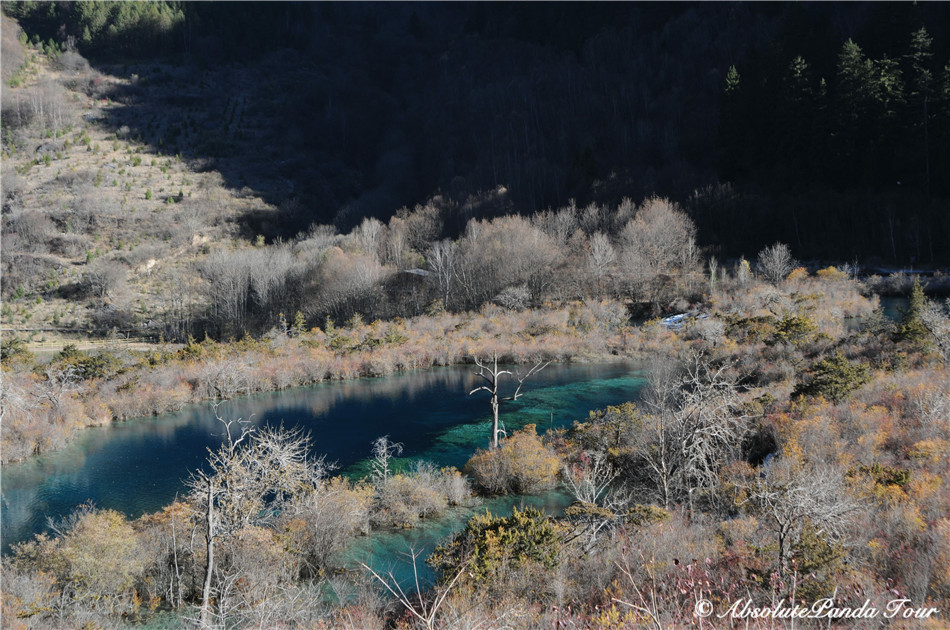 Huanglong Nature Reserve: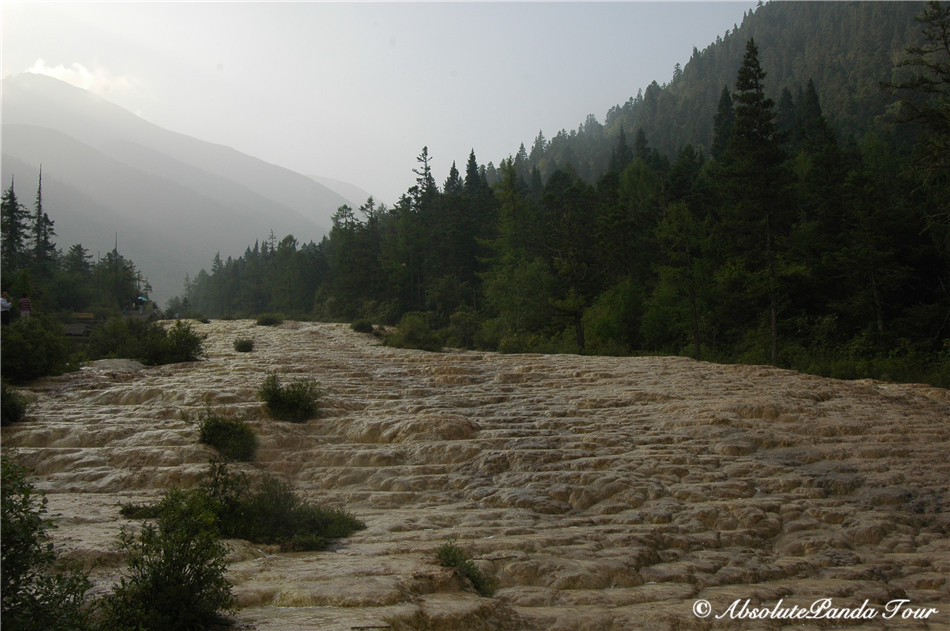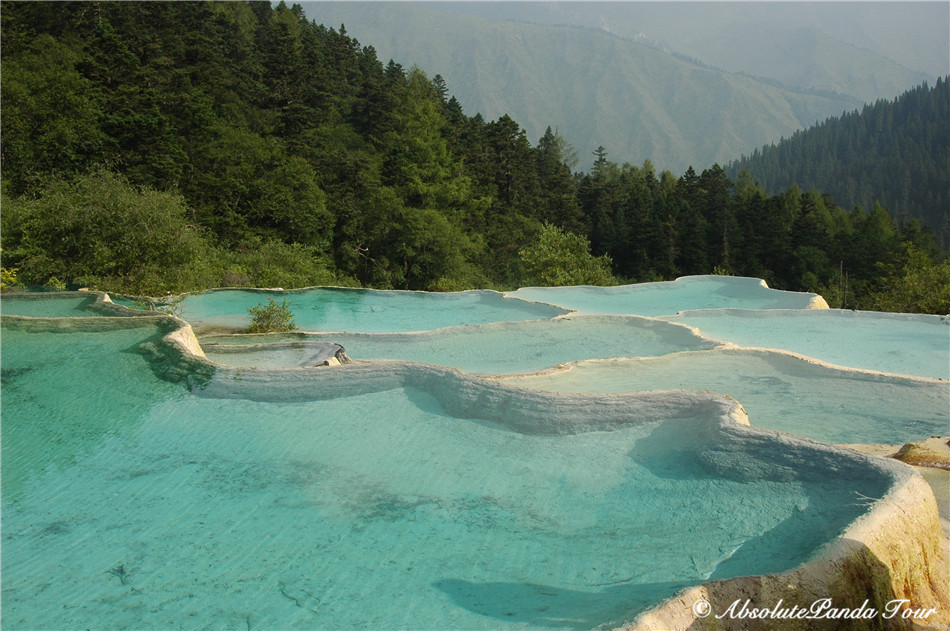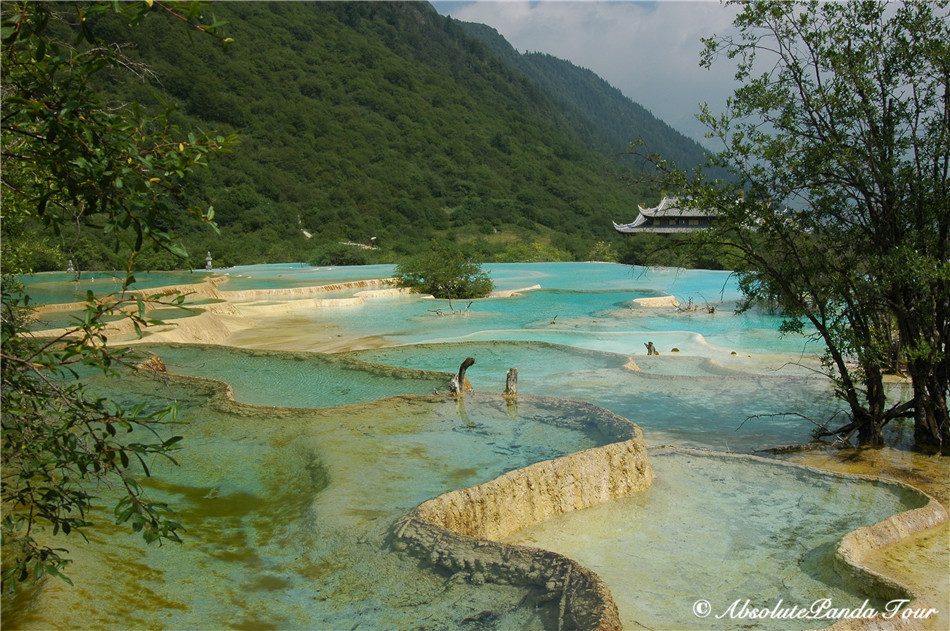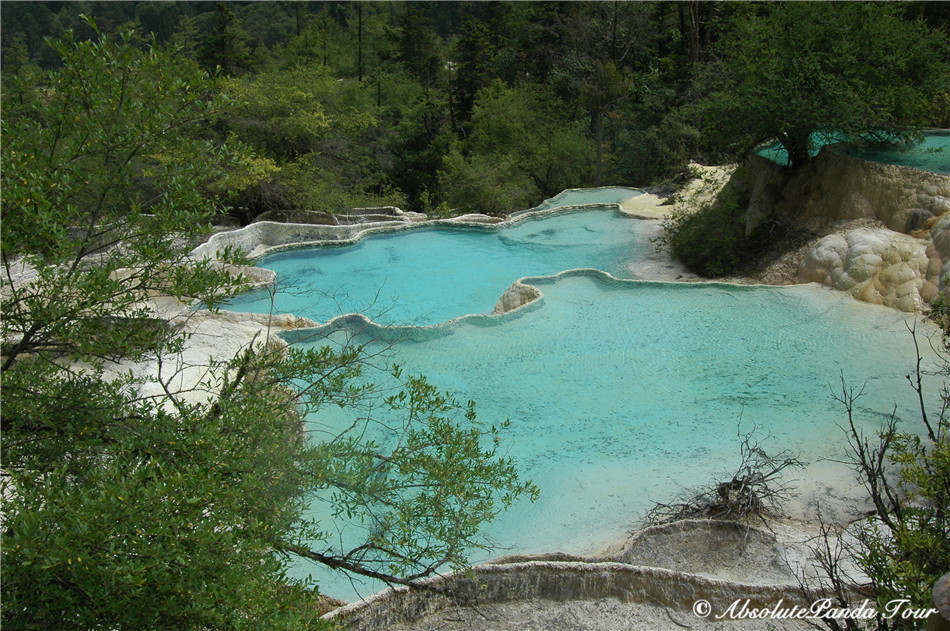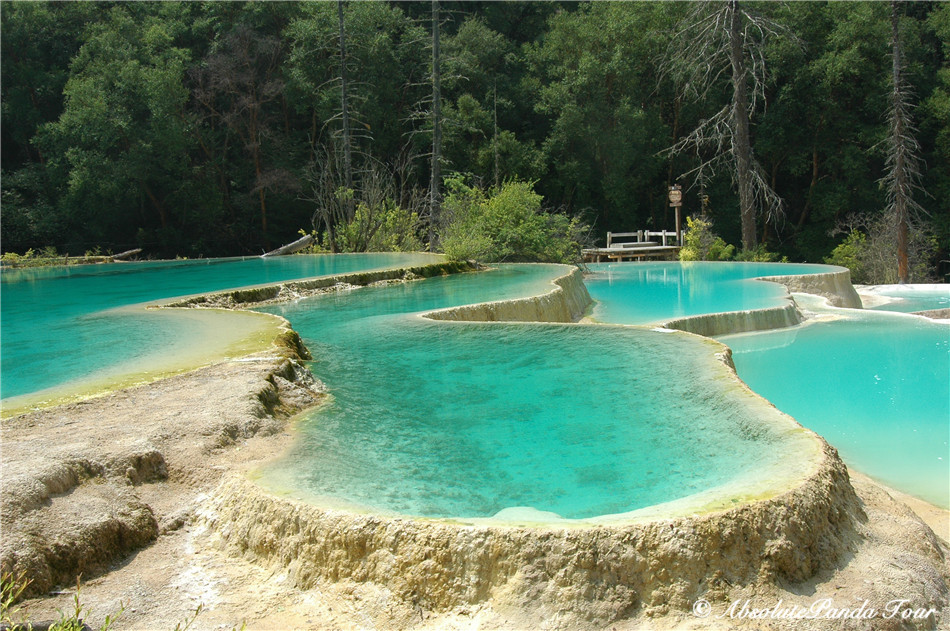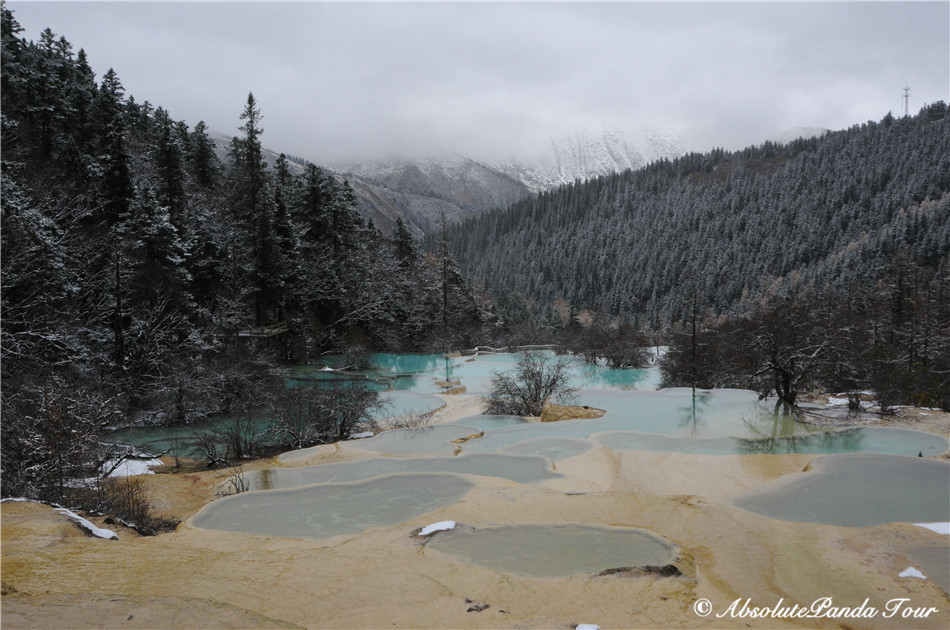 Welcome to email us and share your trip photo with us.
Photo Album of AbsolutePanda