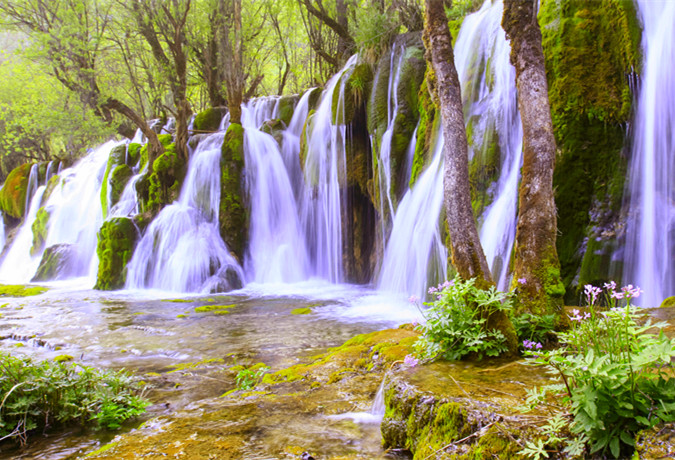 16 Days China Nature Wonders
Date: Sept. 7 to 22, 2023, 2024
Price: From 4300USD/PAX
Trip Focus: Nature + China Panorama
Status: Open to Booking
Route: Shanghai-Suzhou-Wuzhen-Huangshan-Changsha-Zhangjiajie-Xi'an-Chengdu-Jiuzhaigou-Huanglong-Wenchuan-Chengdu
Trip Code: N001
Overview


China is a vast country that is blessed with a variety of breathtaking ecosystems, unique animals, and bizarre geographic features. In this otherworldly place, bustling metropolises border timeless temples in a harmonious marriage of old and new. The visage of towering mountain ranges reflects in the enchanting waters of crystalline lakes. This land's heritage is tied so closely to its stunning natural splendor and the two are almost inseparable. With this exciting tour opportunity with AbsolutePanda, our team is prepared to show you the full range of China's natural beauty over sixteen exciting days of exploration.


Highlights:

• See some of China's most beautiful natural wonders such as the Huangshan Mountain, Zhangjiajie National Forest Park, Jiuzhaigou Valley (Many of which are listed as the World Heritage Sites).

• Countless photo opportunities for themes such as natural settings, cultural subject matters, as well as urban and rural photography.

• Guided by professional photography and naturalist guides from the AbsolutePanda team.

• Visit some of the top Chinese traditional gardens such as famous classical gardens of Suzhou.

• Visit the ancient Chinese capital of Xi'an and its Terracotta Warriors and Muslim Quarter.

• Come face to face with giant pandas at the Chengdu Panda Base.


Introduction to Trip's Destinations: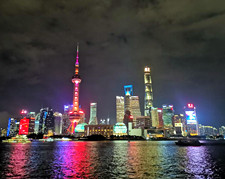 Shanghai
Shanghai's unmistakable cityscape combines state-of-the-art skyscrapers with cozy traditional architecture to create a profound blend of old and new. These older parts of Shanghai showcase the elements of China that attract guests from around the world—mouthwatering food in City God Temple, elegant craftsmanship in the market of Yu Garden, interesting local life in its Nongtangs, and the image of an old and new China along the alleyways of the Bund.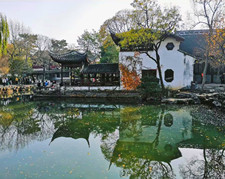 Classical Gardens of Suzhou
The classical gardens of Suzhou are a highlight for travelers coming to the Suzhou region, Jiangsu Province. Spanning a period of nearly one thousand years, from the Northern Song to the late Qing Dynasty (11th—19th century), these gardens were constructed by Chinese scholar-officials and standardized many of the key features of classical Chinese garden designs such as constructed landscapes that mimic natural scenery of rocks, hills and rivers with strategically located pavilions and corridors.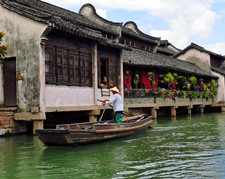 Wuzhen Water Town
Nicknamed the "Venice of the East", Wuzhen is considered as the most successful ancient town in China. Wuzhen has something to offer for any tourist. You can find inner peace in the tranquil and nostalgic atmosphere of Wuzhen's old water channels.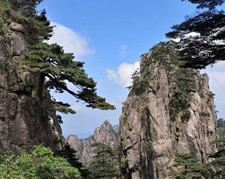 Huangshan Mountain (Yellow Mountain)
Huangshan Mountain is one of the most famous and beautiful mountains in China and has been listed as a UNESCO World Heritage Site since 1990. Its classic attractions are known as its "Four Natural Wonders", the strangely-shaped pines, oddly-shaped rocks, seas of cloud, and hot springs.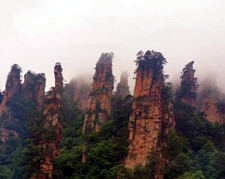 Zhangjiajie
As the saying goes, "Go to Jiuzhaigou Valley to see the water, to Zhangjiajie to see the mountains." In the core of Zhangjiajie National Park, there are three thousand stone peaks seating in different styles with eight hundred streams trickling down the rocks. The hoodoo landform and the magnificent sandstone landscape make it be like a Chinese landscape painting and a "miniature wonderland, amplified bonsai." These landforms have become so influential for their breathtaking appearance that director James Cameron used them as inspiration for the alien world he created in his famous film, "Avatar".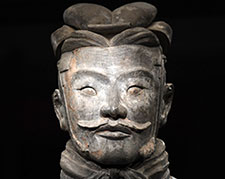 Xi'an
Xi'an is one of the earliest world-class cities. Its city walls have been preserved since the Ming Dynasty (1368-1644) and its history can be dated back to the very beginning of Chinese Civilization which makes it an epitome of the long history and culture of the Chinese nation.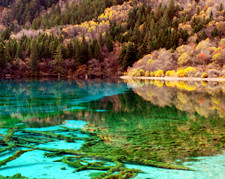 Jiuzhaigou Valley
Listed as a UNESCO World Natural Heritage, the valleys of Jiuzhaigou are famous for its trademark "Six Wonders," including the green lakes, multi-layer waterfalls, colorful forests, snow-capped peaks, Tibetan culture, and blue ice. Water is the soul of Jiuzhaigou Valley, and Haizi (lake) in Jiuzhaigou is by far the most notable. The lakes here are crystal clear all year round, and with the changing seasons, the color of the water shifts. In total, Jiuzhaigou Valley has more than one hundred pristine lakes connected by gorgeous towering waterfalls.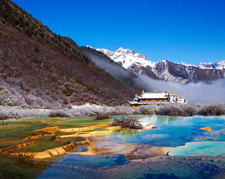 Huanglong Scenic Area
Huanglong Scenic Area (Huanglong National Park) is located in Songpan County, part of the Aba Tibetan and Qiang Autonomous Prefecture of Sichuan Province. About 100 kilometers away from Jiuzhaigou Valley, Huanglong is famous for its "Four Wonders," the colorful pool, snow mountain, canyon, and forest. In 1992, it was listed on the World's Natural Heritage List.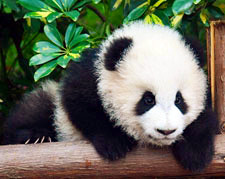 Chengdu
Few cities in the world can enjoy such unique resources as Chengdu. Located in the western part of the rich Sichuan Basin and to the east of the Qinghai-Tibet Plateau, the vertical maximum elevation difference of Chengdu is close to 5,000m, creating a unique landscape that allows many kinds of ecosystems, flora, and fauna to flourish. Most notably, Chengdu is famed for being the "Panda city" and hosts the largest captive panda population in its panda bases.





How Can We Make This Trip Special?

• Many times of running this itinerary for western panda funs, nature and culture lovers enables us to ensure your trip is enjoyable and comfortable in the hidden area.

• A team of passionate guides specializing in panda and wildlife with rich experiences of guiding and solid knowledge about local cultures and places.

• This trip can be customized to better meet your travel style by centering on a different focus.

• 20-plus years of working in the travel industry and serving travelers from all over the world enable us to know how to make great trips for travelers of different travel styles.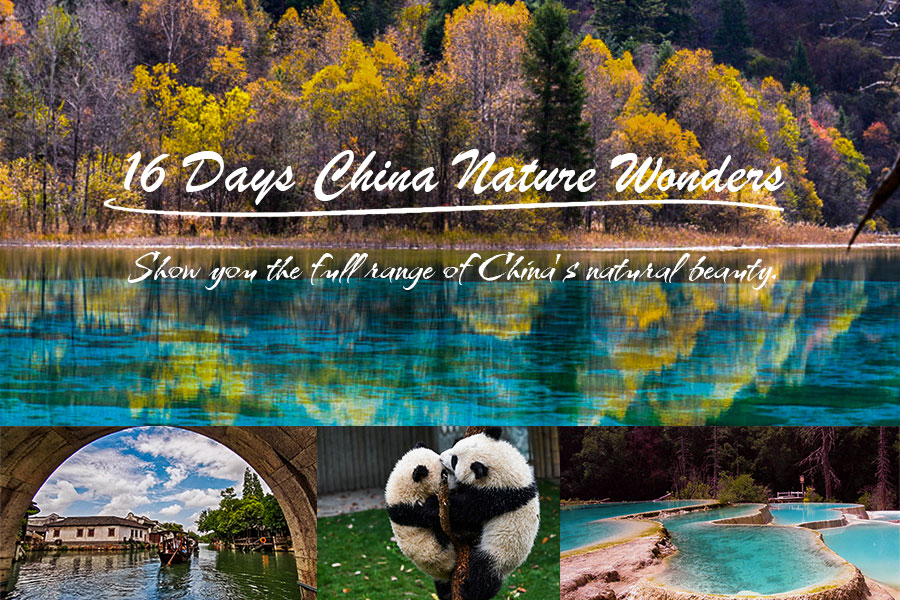 What makes AbsolutePanda excellent?
• We are one of the premier travel companies focusing on panda and other wildlife in China.
We use AbsolutePanda as company brand because of our deep love toward panda and our determination to create your absolutely enjoyable panda trips.
Since 2003, our professional tour leaders and wildlife experts have helped thousands of travelers gain an in-depth understanding of Giant Panda and their companion animals, enjoy stunning scenery all over China and explore the authentic local culture.
• Exclusive Quality & Value Guarantee.
We define our quality by well-designed itineraries, stunning destinations, creative interactions, small groups, professional guides, and reasonable prices.
• Explore China in comfort and your style.
We understand each traveler is different. In addition to selected accommodations, meals and vehicles, we would like to show you the real China by an authentic experience with incredible wildlife and lovely locals.
We believe the best way to help wildlife is through love and appreciation. By bringing nature lovers to enjoy the beauty of nature in China, we hope that local people can know the value of wildlife and learn how to love and appreciate those beautiful creatures living near their villages.
Map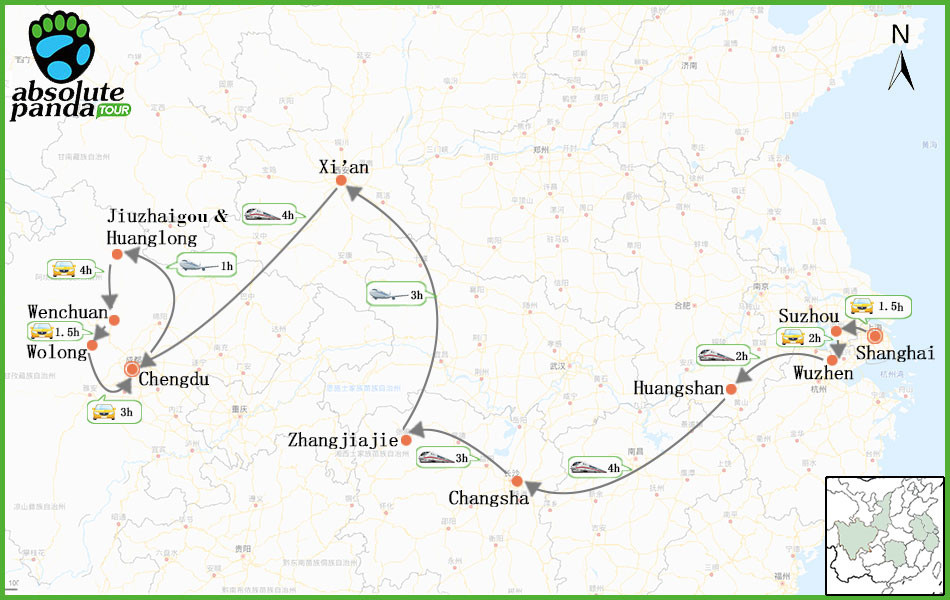 Map of 16 Days China Nature Wonders
Itinerary


Outline:

Day 1. Arrive in Shanghai. (D)
Airport pick-up. Hotel rest and welcome dinner. Overnight: Shanghai

Day 2. Shanghai City. (BLD)
Explore the best of Shanghai. Overnight: Shanghai

Day 3. Shanghai-Suzhou-Wuzhen. 180km 3h (BLD)
Drive to Suzhou to visit two of the best gardens. Then drive to Wuzhen. Take a boat trip in Wuzhen at night. Overnight: Wuzhen

Day 4. Wuzhen Water Town-Huangshan Mountain. (BLD)
Experience Wuzhen and go to Huangshan Mountain by high-speed train. Overnight: Huangshan Mountain

Day 5. Huangshan Mountain. (BLD)
Enjoy the scenery of Huangshan Mountain. Overnight: Huangshan Mountain

Day 6. Huangshan-Changsha. (BLD)
Leave for Changsha and Changsha snack street exploration. Overnight: Changsha

Day 7. Changsha-Zhangjiajie. (BLD)
Go to Zhangjiajie by rail and have a good rest in hotel. Overnight: Zhangjiajie

Day 8. Zhangjiajie National Forest Park. (BLD)
Visit Zhangjiajie National Forest Park. Overnight: Zhangjiajie

Day 9. Zhangjiajie-Xi'an. (BLD)
Visit two famous sites in Zhangjiajie and fly to Xi'an. Overnight: Xi'an

Day 10. Xi'an. (BLD)
The Terracotta Warriors Museum, Ancient City Wall and Muslim Quarter. Overnight: Xi'an

Day 11. Xi'an-Chengdu. (BLD)
High-speed train to Chengdu and Chengdu City tour. Overnight: Chengdu

Day 12. Chengdu Panda Base-Jiuzhaigou Valley (BLD)
We see pandas in Chengdu Panda Base in the morning then fly to Jiuzhaigou Valley in the late afternoon. Overnight: Jiuzhaigou

Day 13. Jiuzhaigou Valley-Huanglong. 108km 2.5h (BLD)
After enjoying the unreal landscapes in Jiuzhaigou, we will drive to Huanglong. Overnight: Huanglong

Day 14. Huanglong-Wenchuan County. 216km 4.5h (BLD)
Spend the day visiting Huanglong Scenic Area and head to Wenchuan to accommodate. Overnight: Wenchuan County

Day 15. Wenchuan County-Wolong Panda Sanctuary-Chengdu. 202km 4.5h (BLD)
Journey back to Chengdu via the Wolong Panda Sanctuary. Overnight: Chengdu

Day 16. Chengdu departure. (B)
Airport drop-off.


Details:

Day 1. Arrive in Shanghai. Meals: D
Shanghai is one of China's largest cities and represents the pinnacle of Chinese modernity while showcasing elements of its rich past. After checking into your hotel, you have the choice of either resting or taking a leisurely walk to explore the nearby beautiful streets. In the evening, Absolutepanda will host a welcome dinner in an authentic Shanghai-style restaurant near the hotel.
Overnight: Shanghai
Day 2. Shanghai Exploration. Meals: BLD
This morning we visit Shanghai's renowned Yu Garden and the City God Temple. As the best representative of Shanghai gardens, the Yu Garden is once a private property of a high-rank officer from the Ming Dynasty (1368-1644). It has exquisite Chinese traditional designs aiming to epitomize integrity and modesty which are the pursuits and virtues of scholar-officials in ancient China. The City God Temple is beside the Yu Garden. This place is perfect for finding local Shanghai-style snacks and for experiencing traditional celebrations during festivals. In the afternoon we'll go to Pudong, one of the fastest-growing parts of China. We will take one of the fastest elevators to ascend the current record holder for the tallest building in China—the Shanghai Tower (632m). The Bund is on the other side of the river. You can view the most scenic parts of the old and new Shanghai. After dinner, we take a night stroll on the Bund. It is here that the legend of this whole modern city began.
Overnight: Shanghai
Day 3. Classical Gardens of Suzhou. 180km 3h Meals: BLD
This morning, we will drive to Suzhou, a city with a 2,500-year history that is renowned for its culture and wealth. The beautiful gardens in Suzhou are said to be the best in China. Among these gardens, the Humble Administrator's Garden and Lingering Garden are the most famous in the city. The former is the most extensive garden and latter is the most unique one. In the afternoon, we head to an ancient water town, Wuzhen. Tonight we will have a boat trip to enjoy the romantic and nostalgic night scene of this old town.
Overnight: Wuzhen
Day4. Wuzhen Water town-Huangshan Mountain. Meals: BLD
Early this morning, we will head to the most notable natural sites in Wuzhen, the West Scenic Zone. This area consists of 12 small islands connected by more than 70 small bridges. We will visit the Grass and Wood Dyeing House which makes blue printed cloth with bluegrass as raw material, and showcases a unique colorful baking process. It is an excellent setting for our group to take photos. Following this visit, we will experience the morning water market in Wuzhen. Every morning, boats carry fresh vegetables and domestic products to the river junction to be sold. We will have a great chance to interact with the local vendors there. Later this afternoon, we will travel 4 hours to reach our next destination—Huang Mountain, also known as the Yellow Mountain.
Overnight: Huangshan Mountain
Day 5. Huangshan Mountain. Meals: BLD
We will spend the day on the classical route for climbers, alternating between walking and riding cable cars. The high vantage on the mountainside will provide especially scenic views of Huangshan. Its strange-shaped pine tree forests, odd rocks, the sea of clouds and hot springs are the things we try to explore.
Overnight: Huangshan Mountain
Day 6. High-speed train to Changsha. Meals: BLD
Today we can take a final breath of the fresh air in Huangshan Mountain before depart to the train station. After five hours, we will reach Changsha city, the provincial capital of Hunan, and the place Chairman Mao spent his time of youth. We will go to a local street that is famous among locals for its abundance of small restaurants with authentic local snacks. Here we can watch how vendors prepare the area's delicacies.
Overnight: Changsha
Day 7. Changsha-Zhangjiajie. Meals: BLD
Before boarding the train to Zhangjiajie, we can spend some time visiting the local buildings and vendors in Changsha that we missed the day before. The train route from Changsha to Zhangjiajie is newly built and makes the journey between the two cities much more convenient. Once we have finished our transit across Hunan, we will set foot on one of the most famous geographical landmarks in Asia, Zhangjiajie. This illustrious world heritage site features towering stone peaks that rise above blankets of mist and cloud as well as at least 3,000 pinnacles and spires. This park has received fame across the globe for its illusion of floating rocks and mountains.
Overnight: Zhangjiajie
Day 8. Zhangjiajie Forest Park discovery. Meals: BLD
To begin our day in Zhangjiajie, we will venture to the Zhangjiajie National Forest Park. It was these mountains and peaks that inspired the alien world of Pandora in the critically acclaimed sci-fi film, "Avatar". The natural features of this park will prove to be one of the most notable highlights of the trip.
Overnight: Zhangjiajie
Day 9. Zhangjiajie and evening flight to Xi'an. Meals: BLD
For our second day in Zhangjiajie, we will visit some of the park's other scenic areas, including Tianmen Mountain and the Zhangjiajie Grand Canyon Glass Bridge. In the evening, we will depart from the park and board a plane to the ancient imperial city of China, Xi'an.
Overnight: Xi'an
Day 10. Xi'an (The Terracotta Warriors Museum, Ancient City Wall and Muslim Quarter). Meals: BLD
Departing from our hotel in Xi'an in the morning, we will visit the city's most famous destination, the Terracotta Warriors. Discovered in the 1970s in the suburbs outside the city, the Terracotta Warriors is one of the most remarkable archaeological discoveries in human history. Consisting of thousands of clay soldiers and hundreds of vivid chariots and horses, the army was built to guard the massive mausoleum complex of Qin Shihuang (259-210 B.C.), the first emperor for a great unified China. After lunch, we head back to the city and stop at the old city wall of Xi'an, which is one of the best-preserved in China. After visiting the wall, the last stop will be the Muslim Quarter of Xi'an. This ethnic quarter features traditional Muslim-style cooking prepared by the descended of ancient silk road traders who came to China centuries ago.
Overnight: Xi'an
Day 11. High-speed train to Chengdu and Chengdu City tour. Meals: BLD
This morning, we take the Xi'an-Chengdu high-speed train to the capital of Sichuan province, Chengdu. After a break in the city, we will go to the heart of Chengdu, the People's Park, and Kuanzhai Alley. People's Park is an ideal place to enjoy a stroll while observing local people singing, dancing, and playing. Kuanzhai Alley is a traditional-style street block. Souvenir shops, specialty restaurants, and bars are under the roofs of traditional Chinese architectures.
Overnight: Chengdu
Day 12. Chengdu Panda Base-fly to Jiuzhaigou Valley. Meals: BLD
Chengdu is widely known as the hometown of the Giant Panda, and the Chengdu Panda Base is the perfect place to see why! Conveniently located a short drive away from downtown, we will venture to the base early to beat the crowds. During your visit, you will see pandas ranging from young cubs to lumbering adults, as well as the elusive and adorable red panda. After an authentic Sichuan meal and good rest, we will fly to Jiuzhaigou Valley in the afternoon.
Overnight: Jiuzhaigou
Day 13. Jiuzhaigou Valley-Huanglong. 108km 2.5h Meals: BLD
Known as the "Fairyland on Earth," Jiuzhaigou Valley offers guests a once-in-a-lifetime experience for its mirror-like lakes, magnificent waterfalls, snow peaks, immense forests, and local Tibetan culture. We will spend the whole day in the park's beautiful valleys to explore the entirety of this heavenly-like place. After our tour in Jiuzhaigou, we will head to Huanglong and have a good rest in our local accommodation.
Overnight: Huanglong
Day 14. Huanglong-Wenchuan County. 216km 4.5h Meals: BLD
Huanglong is famous for its "Four Wonders", including the colorful pools of water, snow-capped mountains, canyons, and forests. After enjoying the picturesque landscape this park has to offer, our group will begin our return to Chengdu. Along the way, we will stop and spend the night in Wenchuan County, a main settlement of ethnic Qiang. As an ancient ethnic group in the west of China, the Qiang people have a broad and far-reaching influence on the historical development of China and the formation of the Chinese nation. Their fortlike houses are interesting to watch and explore.
Overnight: Wenchuan County
Day 15. Wenchuan-Wolong Panda Sanctuary-Chengdu. 202km 4.5h Meals: BLD
Along the way back to Chengdu, we will pass through Tibetan regions and into the center of the panda's natural habitat in Wolong. What is more, we will have a chance to see the pandas again! In Wolong, we stop at the Wolong Panda Sanctuary, a facility renowned for its picturesque natural backdrop. Due to its special location, this base has the best natural temperature for the pandas and is an excellent place for people who want to see active panda cubs with smaller crowds. After our tour of the base is complete, we will finish our drive back to Chengdu.
Overnight: Chengdu
Day 16. Chengdu departure. (B)
After breakfast in our hotel accommodation in the city, our team will escort you to the airport of Chengdu for you to either leave China or continue your journeys elsewhere. This will conclude the scheduled tour services from AbsolutePanda.


*Interested in extending your trip? You can choose to add this optional extension on your trip!

Guilin-Yangshuo 5 Days Extension Tour
To many travelers world-wide, the landscape of Guilin is the most vivid expression of oriental charm that makes it the most popular destination for overseas tourists. With textbook examples of iconic landscapes, the beautiful views in Guilin are unlike those of other places in the world.

Simple Itinerary:
Day 1. Fly from Chengdu to Guilin. Overnight: Guilin
Day 2. Guilin-Longji Terrace. 79km 1.5h Overnight: Guilin
Day 3. Guilin to Yangshuo. 80km 1.5h Overnight: Yangshuo
Day 4. Best of Yangshuo. Overnight: Yangshuo
Day 5. Airport see off.

For more information, please leave your message or send your e-mail to us.
Dates & Prices


1. Dates

Sept. 7 to 22, 2023,2024

AbsolutePanda can tailor-make this trip according to your time and interest.


2. Prices

The AbsolutePanda team works hard to provide the highest quality tour experiences at a fair price. However, after working in the travel industry for more than 20 years, our team knows that no two travelers are alike in terms of their travel style, personal interests, choice of guides and preferences in restaurants and hotels. For AbsolutePanda, our client's satisfaction is a top priority. To meet the needs of different clients and ensure they enjoy a trip suited to their preferences, you are welcome to email with specific requests ranging from trip themes, guides, the quality of vehicles, accommodations, and restaurants. Our group trip price has the following includes and excludes below.

This standard price are made based on a minimum of four travelers. The group size is 4~10.

The cost for a group of 4 to 10 people:
4300USD/PAX

Single supplement:
650USD/PAX

The cost includes:
1. Hotels listed in the itinerary or similar;
2. Nice and fit vehicles during this trip;
3. A fluent English-speaking guide for each destination;
4. Train tickets and airfares listed in the itinerary;
5. Meals as listed above as BLD;
6. Sites entrance tickets and shuttle buses listed in the itinerary;
7. China domestic travel insurance.

The cost excludes:
1. Drinks during the meal;
2. Extra charges due to change of itinerary from client-side or factors beyond the control of AbsolutePanda such as natural disaster and governmental policy change;
3. Discretionary tips to the guide and driver;
4. All personal expenses, such as laundry service or for personal shopping;
5. Train tickets or airfares not listed in the itinerary.
6. Any program not listed in the itinerary;
7. Entrance fee, car rental, or meals during your free time trip;
8. Single supplement.

Notes:
1. For travelers who hope to tailor-make the day programs with their specific travel preferences in mind (transportation, hotels, special privileges, and famous local experts), tailor-making a tour is the best way to ensure your desires are met. Please contact us with your specific needs and we will make an itinerary based on your expectations. Once you confirm, we work out the cost and send it to you. Please feel free to ask any questions to learn more.
2. Please note that guides with specialized knowledge are not always available, especially during our peak tour season (April to October). If you are in the process of planning a trip, please contact us as early as possible so that we will block the date of our expert guide for you.
When you put your trust in our team, we are certain to help you enjoy an unforgettable travel experience!
Accommodations
AbsolutePanda firmly believes travel is an art. To ensure every trip with us is a great travel art for our clients, the AbsolutePanda team does all we can to consider every possible detail. The choice of hotels is an essential part of making a great trip. After many years of running a travel business, we have built up our network of cooperative hotels at different levels. We understand people are different in the choice of hotels when they travel. If you want to use some specific hotels, please feel free to let us know, we are delighted to book it for you at a competitive price to make the hotel choice better meet your taste, budget and travel style. We can either reserve a hotel with competitive price for you or simply include the hotel into your trip cost if possible. You are welcome to contact us and tell us your requests, we will do our best to create the best travel itinerary for your private use.
If you need help with hotel booking in other big cities of China at different styles and luxury levels (International-brand Hotels, Local Brand Hotels, Economical Hotels), please feel free to email our team at info@absolutepanda.com.
FAQs
1. Will we see wild pandas on this tour?
During this trip, we plan to visit two of Sichuan's panda bases (in Chengdu and Wolong). Our team does offer wildlife safaris in the panda's natural habitat; however, wild pandas are incredibly difficult to spot.
2. Was Avatar filmed in Zhangjiajie?
James Cameron used the stunning panoramas of Zhangjiajie in some of the footage for the Avatar film. We will visit the place where these shots were taken.
3. Can you tell me more about the Muslim Quarter in Xi'an?
The Muslim Quarter is a decorated street filled with food vendors and souvenir shops located near the city center of Xi'an. The style of food here all comes from the Hui Muslim ethnic group that is descended from the silk road traders that came to China long ago. In addition, this attraction is located quite close to the city's famous Drum & Bell Towers, which are ideal for photos.
4. Is the Terracotta Warriors Museum located in the city of Xi'an?
The Terracotta Warriors are not located within the city downtown of Xi'an and will require a drive to reach. However, Xi'an is the ideal staging point, and our team intends to leave early in the morning to take you from the hotel in Xi'an to the Warriors.
5. Can you tell me more about the high-speed bullet trains?
China has developed one of the world's most efficient high-speed railway systems in the world. These state of the art trains rival air travel in comfort, price and efficiency. What is more, they provide our guests with the opportunity to watch the landscape rapidly shift from the vantage of a train window.
6. Which Chinese provinces will we visit during this tour?
During this tour, we will pass through the Chinese municipality of Shanghai, as well as Jiangsu, Anhui, Hunan, Shaanxi, and Sichuan Provinces.
8. What makes the water in Jiuzhai Valley and Huanglong so colorful?
The water features of these parks have been formed by calcite and travertine deposits. These properties give the water ponds otherworldly shapes and coloration.
9. Will we have the opportunity to pet or take photos with the pandas?
The practice of tourists taking photos with pandas has been suspended. For guests who are interested in having a close encounter with a panda, check out our panda volunteer itineraries under "Panda Tours" on the AbsolutePanda website.
Email us if you have any questions via info@absolutepanda.com.
Read our FAQ
.
Testimonials
The Only Choice for Travel in China
I must confess, I write this review because it's ultra personal to me. I've only known about AbsolutePanda for a couple of months but have worked with them very closely with our tour company from the U.S.
AbsolutPanda represents China, like Americans would want a tour company in the U.S. to represent America- with professionalism, pride and respect while their actions speak in a way to that oozes with historical consciousness, both culturally and ecologically.
They take care of their clients and bend over backwards to make sure they are given the trip they paid good money for.
Whether you hire AbsolutPanda for a cultural, sightseeing tour or to see the Tibetan Plateau where you will feel like the only tourist for a hundred miles, you'll leave knowing more about China than you started with, that's for sure. But it's more than that. You will understand what China was and what it wants to become now... and it's a lot more optimistic for the world than people might think.
Videos & Photos


Welcome to email us and share your trip video with us. Video Album of AbsolutePanda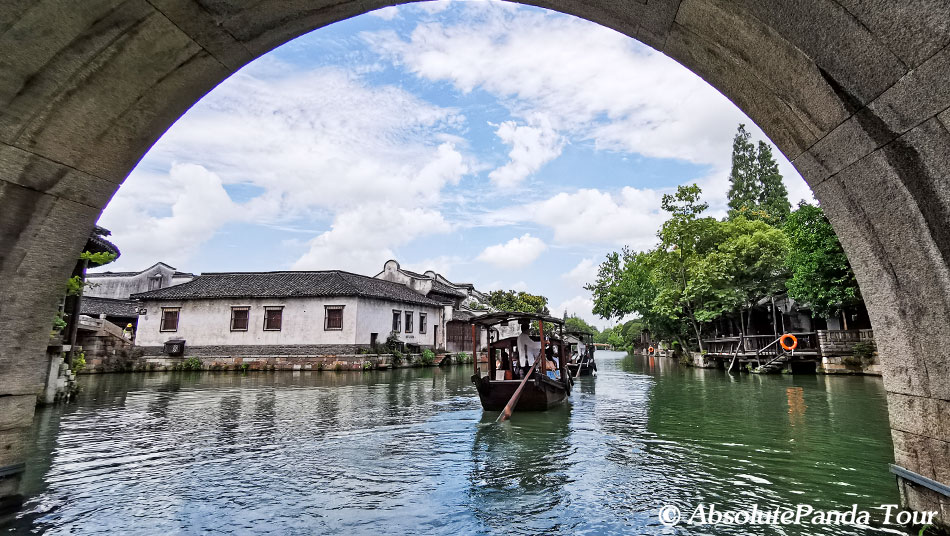 Wuzhen scenery.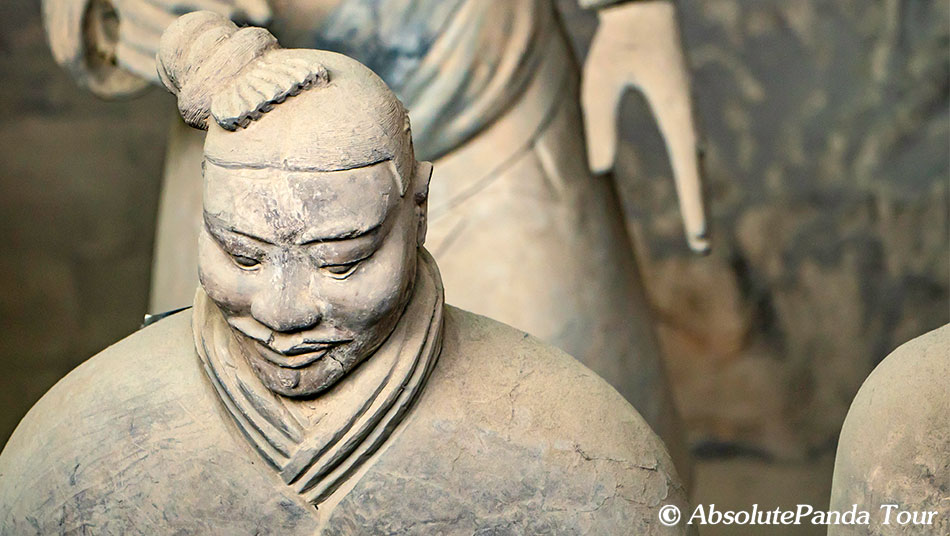 The Terracotta Army.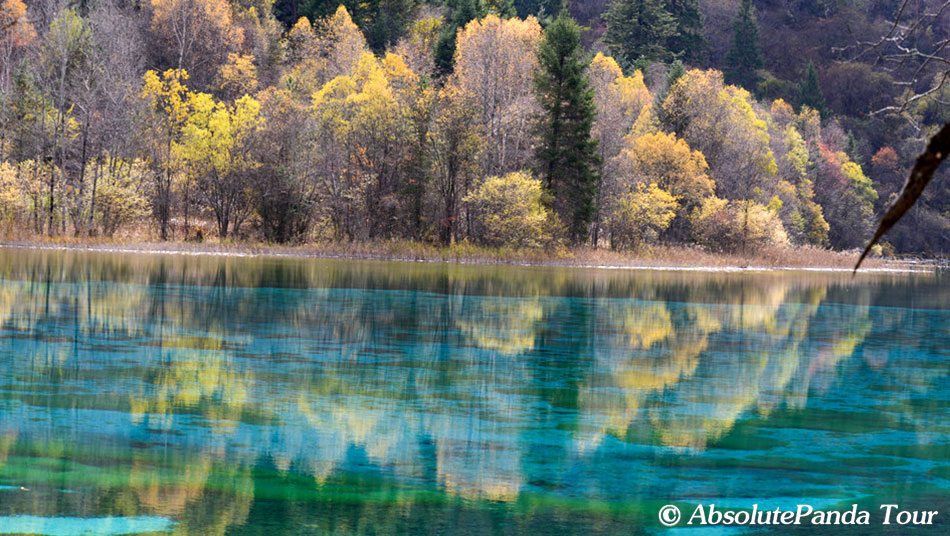 Heavenly Jiuzhaigou.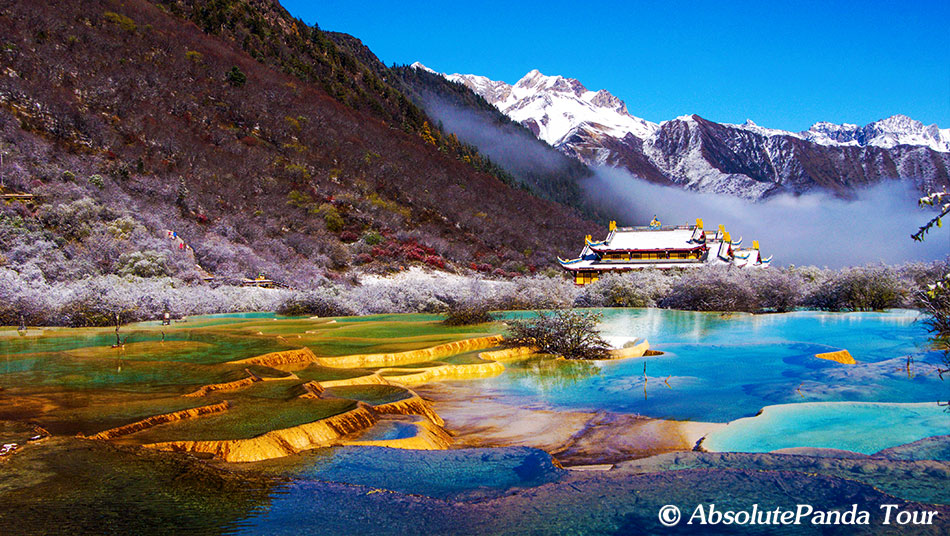 Huanglong National Park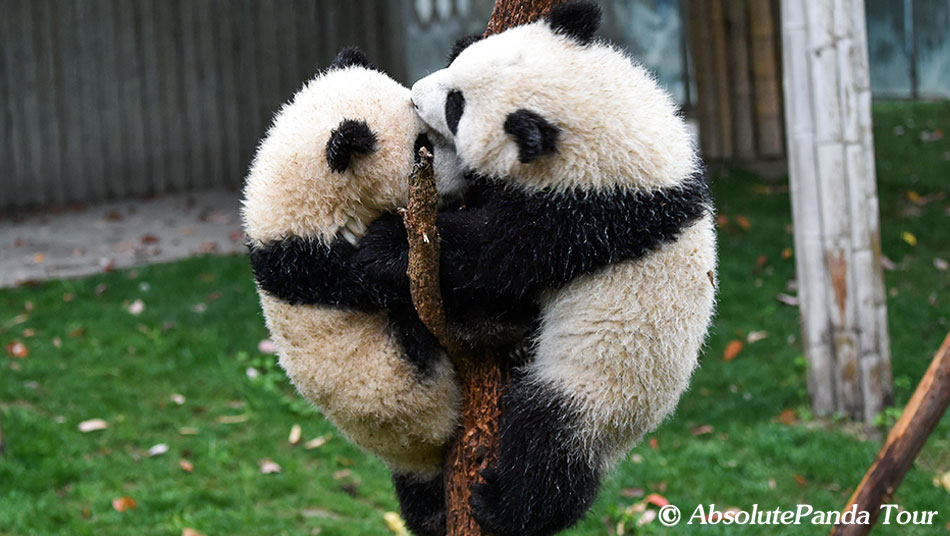 Sichuan is the Kingdom of Pandas!

Welcome to email us and share your trip photo with us. Photo Album of AbsolutePanda