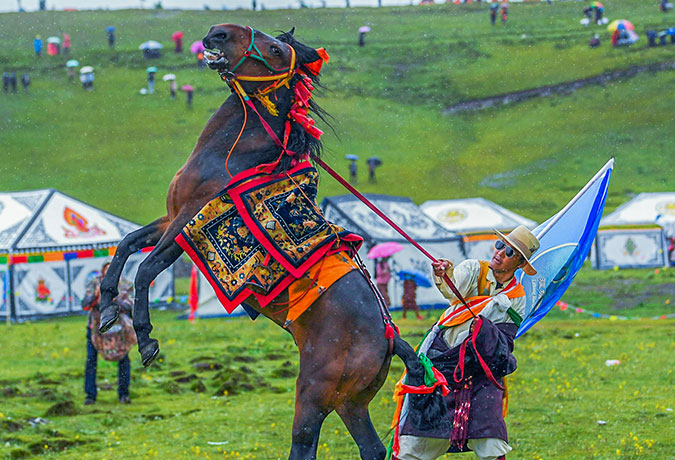 11 Days Litang Horse Racing Festival
Date: July 28 to August 7, 2024, 2025
Price: From 2500USD/PAX
Trip Focus: Culture + Tibetan Festival
Status: Open to Booking
Route: Chengdu-Kangding-Bamei-Litang—Shangri-La Town-Yajiang-Chengdu
Trip Code: C003
Overview
Litang Horse Racing Festival is the largest horse racing festival with the most carnival atmosphere across the whole Tibetan Plateau. With a history of over 400 years, the Litang Horse Racing Festival started from holy circumnavigations, which is also called Kora, as a way to worship holy mountains and celebrate harvesting during the best season when the plateau is covered with a natural carpet of tender grass and blooming flowers. Now, this festival has evolved into one of the most important events for local Tibetans. The heroic Kangba men take this as the best opportunity to show their bravery and skills on the back of horses while Tibetan ladies dressed in their best Tibetan costumes decorated with their most treasured pieces of jewelry to be admired. People will celebrate day and night with group dances, singing, and drinking. Travelers will have a real chance to get immersive cultural experience with local Tibetans and get a once-in-a-lifetime experience on the Tibetan Plateau.
This tour will start from Chengdu, the nearest big city to the Tibetan Plateau and the best place to visit panda. Then we will drive to Kangding, the gateway to the Kangba Tibetan area. Driving through Tagong Grassland, we will visit beautiful scenic sites around Bamei Township and rest in the beautiful Tibetan village. Afterward, we need to prepare ourselves for the two-day cultural feast at Litang Horse Racing Festival, which is our main course on this tour. Next, we will journey to Daocheng-Yading Nature Reserve to escape a day in one of the best scenery in the whole Tibetan area before returning Chengdu.
This will be a fascinating journey through the Kangba Tibetan area, offering exclusive cultural experience, magnificent scenery, stunning sights, and friendly locals.

Highlights:

• Experience one of the best and the most spectacular celebrations in the Tibetan region, Litang Horse Racing Festival.

• Admire special Kangba Tibetan culture including their customs, life activities, splendid monasteries, and beautiful houses.

• Visit enchanting scenic sights like Mugecuo Lake, Tagong Grasslands, Haizishan Mountain and Daocheng-Yading Nature Reserve.


This Trip's Destination and Activities:


Litang Horse Racing Festival
As one of the largest and most carnival festivals in the Tibetan region, Litang Horse Racing Festival has a history of more than 400 years. Historically, on the third day of the sixth month of the Tibetan calendar, Litang Monastery would hold big religious events and the custom has lasted for hundreds of years. The most attractive event is horse racing. In 1964, the government fixed the festival on August 1 and holds it every year, so it also was called the "August 1 Horse Racing Festival". Besides the horse racing highlight, traditional Kangba activities also are held during the festival.



Litang Monastery
Litang Monastery is also known as Ganden Thubchen Choekhorling Monastery. It is one of the oldest and largest Tibetan Buddhism monasteries in the Kham Area and was founded by the 3rd Dalai Lama (Sonam Gyatso, 1543-1588) in 1580. In the Tibetan area, it says "Three Big Monasteries of Lhasa ranks top, Ganden Thubchen Choekhorling Monastery of Litang in Kham ranks second, Ta'er Monastery in Amdo ranks third". Also, Litang is the birthplace of the Dalai Lama Xand the Dalai Lama VII which has brought great influence to Litang and the monasteries there. Besides, Litang Monastery got a huge reputation because Dalai Lama VII once taught in there.

Tagong Grassland
Tagong Grassland one of the most beautiful and famous grasslands in this Kangba region. "Tagong", in Tibetan, means the land favored by Bodhisattva. According to the local legend, Princess Wencheng passed Tagong with a statue of Sakyamuni at the age of 12 years old on her way to Lhasa to marry Songtsen Gampo, the Tibetan King. Suddenly, her retinue found the statue became very heavy and could not be lifted. The Sakyamuni Statue started to talk and said that he would like to stay here. So the princess asked her craftsman to make a replica of the statue and consecrated there. From then on, Tagong became famous in the Kangba area. Everyone who pays a visit to Tagong will not miss a stop for the Tagong Monastery, vast Tagong Grasslands, and snow-topped Mount Yala.

Baimei Township
The Bamei Township is located in Daofu County, in the central Kangba area. It was not known to the outside world until recent years. It has one of the most beautiful grasslands and is blessed by the Yala Snow Mountain with murmuring streams coming down from it. Legendary Huiyuan Monastery is not far from it and once was the temporary sanctuary of the highest religious leader of Tibet. Also, the Moshi Park nearby is a newly established natural wonder that has attracted numerous travelers for its mysterious geologic landscape.


Daocheng Yading Nature Reserve
In July 1931 of National Geographic, more than 60 pages of articles and photographs about Dr. Rock's travels in the Daocheng Yading region were published. The world, for the first time, had known the incredible beauty of Yading. The most eye-catching spots in the park are the Three Holy Mountains—Xiannairi (Chenresig, represent compassion in Tibetan), rising to 6,032 meters, Xianuoduoji (Chana Dorje, power) and Yangmaiyong (Jampelyang, wisdom), which both rise to 5,958 meters. These 3 snow-capped peaks sit in a triangle formation, guarding the colorful forested valleys, crystal-clear rivers, glacier-fed lakes, and abundant wildlife between them. Due to its unique landform and original natural scenery, It is known as "The Soul of Shangri-La" and "the last pure land on the watery blue planet" by international travelers and photography lovers.



What Makes AbsolutePanda Excellent?

• We are one of the premier travel companies focusing on panda and other wildlife in China.
We use AbsolutePanda as company brand because of our deep love toward panda and our determination to create your absolutely enjoyable panda trips.
Since 2003, our professional tour leaders and wildlife experts have helped thousands of travelers gain an in-depth understanding of Giant Panda and their companion animals, enjoy stunning scenery all over China and explore the authentic local culture.

• Exclusive Quality & Value Guarantee.
We define our quality by well-designed itineraries, stunning destinations, creative interactions, small groups, professional guides, and reasonable prices.

• Explore China in comfort and your style.
We understand each traveler is different. In addition to selected accommodations, meals and vehicles, we would like to show you the real China by an authentic experience with incredible wildlife and lovely locals.

• We care and share.
We believe the best way to help wildlife is through love and appreciation. By bringing nature lovers to enjoy the beauty of nature in China, we hope that local people can know the value of wildlife and learn how to love and appreciate those beautiful creatures living near their villages.
Map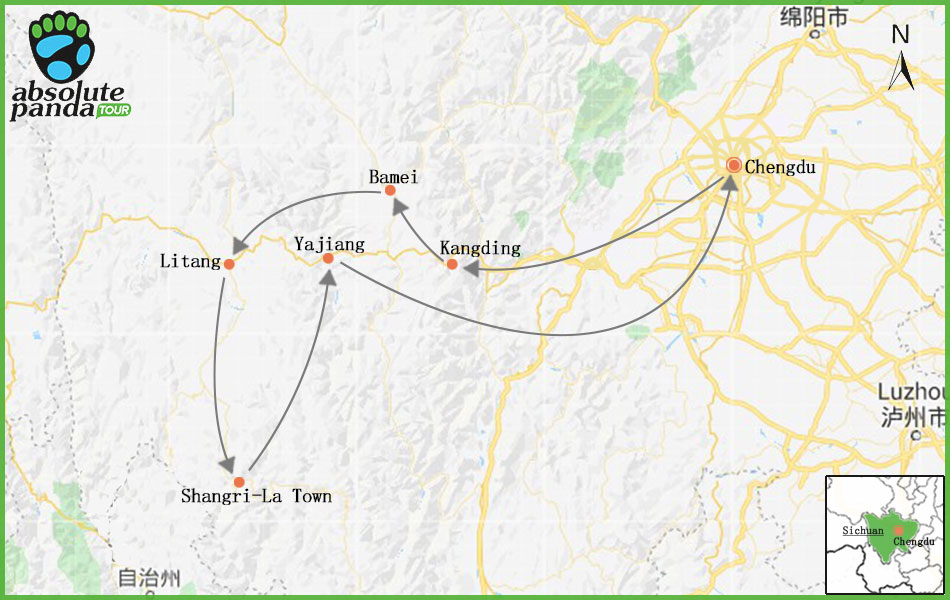 Map of Litang Horse Racing Tour
Itinerary


Outline:

Day 1. Chengdu Arrival. (D)
Pick up at the airport or train station and escort to the hotel. Overnight: Chengdu

Day 2. Chengdu-Kangding. 270km 4h (BLD)
After visiting the Chengdu Panda Base, we will drive to Kangding. Overnight: Kangding

Day 3. Kangding-Bamei. 120km 3.5h (BLD)
Today we drive from Kangding to Bamei and stop at several must-see sites along the road. Overnight: Bamei

Day 4. Bamei-Litang. 260km 5h (BLD)
Drive from Bamei to Litang County seat and visit Litang Monastery. Overnight: Litang

Day 5-6. Litang Horse Racing Festival. (BLD)
Spend two exciting days at Litang Horse Racing Festival. Overnight: Litang

Day 7. Litang—Shangri-La Town (Riwa). 240km 5h (BLD)
Head to Shangri-La Town via Daocheng. Overnight: Shangri-La Town

Day 8. Daocheng-Yading National Park. (BLD)
Visit Daocheng-Yading National Park of enchanting scenery. Overnight: Shangri-La Town

Day 9. Shangri-La Town—Yajiang. 350km 6h (BLD)
Start the journey back and rest in Yajiang. Overnight: Yajing

Day 10. Yajiang-Chengdu. 390km 7h (BLD)
Drive back to Chengdu while enjoying the beautiful scenery along the road. Overnight: Chengdu

Day 11. Chengdu Departure. (B)
AbsolutePanda's service ends with seeing goodbye at the departure gate.


Details:

Day 1. Chengdu Arrival. Meals: D
AbsolutePanda will arrange team members to pick you up according to your schedule of arrival. After settling down, it is up to you to rest or have a free city explore.
Overnight: Chengdu

Day 2. Chengdu-Kangding. 270km 4h Meals: BLD
This morning, we will leave in early time and head to the Chengdu Panda Base to see the pandas in their most active of the day as they eat, play, crawl, roll and climb in their enclosures. Continuing searching in the panda base, we will also encounter red pandas, the elves in the Himalaya, and also good neighbors of giant pandas in the wild. As we walk in the base, we also immerse ourselves in the seas of bamboos and other plants resembling the great ecosystem in the panda habitat of western Sichuan Province. This afternoon, we head to Kangding, one of the biggest cities in the Tibetan area and a pearl on the east edge of Tibetan Plateau. Taking in the stunning scenery along the way and then walking on the Kangding's streets, we will have our first impression of Kangba Tibetan and their unique culture.
Overnight: Kangding

Day 3. Kangding-Bamei. 120km 3.5h Meals: BLD
Kangding Love Song has been famous throughout China for so long and today we have a perfect opportunity to catch a glimpse of its romantic atmosphere by visiting Mugecuo Lake (Kangding Love Song Scenic Area). It boasts enchanting scenic like Mugecuo Lake itself, the Azaleas Gorge, Wild Flower Meadow, Seven-colored Lake, etc. Departing Kangding after lunch, our overland journey will take us on towards the vast, open landscapes of the Tagong Grassland with over an elevation of 3,500m. Under the blessing of holy Yala Snow Mountain, it is the home to settlements of nomadic Kangbas. Before our journey takes us to the beautiful town of Bamei, we will go into the seemingly alien terrain at Moshi Park. Its unique geographical landform, the astonishing black stone forest landscape formed after thousands of years of geographic movements and weathering, is hardly found anywhere else on the high plateaus of this planet. After stretching our legs in Bamei, we will go to the Huiyuan Monastery not far from the town. It was built in the 18th century, ordered by the emperor of the Qing Dynasty. It had involved in some big events of the history of Tibet. Now inside its red walls, we can enjoy a peaceful time of reflecting away from crowds and enjoy the beautiful sunset in the otherworldly holy land.
Overnight: Bamei

Day 4. Bamei-Litang. 260km 5h Meals: BLD
In the morning, we will visit the local Tibetan houses which are typical examples of the "Daofu Tibetan Residential Houses". The houses reflect the unique rich ethnic culture of Daofu, the local customs, and the unique flavor of life. Their large wooden houses are rare to see and hard to construct even in modern times and the rooms have beautiful outlooks and styles of elegance. Standing inside, you will feel you are in a multicolored place with lively and vigorous paintings, carvings, in the rooms displaying traditional Tibetan art. Afterward, we travel our way towards the hinterland of Kangba Tibetans. Located high above the elevation of other cities in the Tibetan region like Lhasa (3,650m), Litang (4,014m) is worthy of the name, "the City above the Sky". During the day we will make a stop at Litang Monastery (also known as Ganden Thubchen Choekhorling Monastery), it is one of the oldest and largest Tibetan Buddhism monasteries in the Kangba area. It held horse racing activity as one of its big ceremonies to celebrate the harvest hundreds of years ago. Now it becomes the annual Litang Horse Racing Festival which attracts people from home and abroad.
Overnight: Litang


Day 5-6. Litang Horse Racing Festival. Meals: BLD
We will have two full days to spend with the locals and free to learn and feel the impressive Kangba Tibetan culture in a carnival atmosphere. As one of the most celebrated festivals in the whole Tibetan region and is the most vibrant, Litang Horse Racing Festival attracts thousands of people to visit Maoya Grassland. The festival begins with a grand ceremony and of course, the most highlight part will be horse racing. We will watch brave riders take their pretty decorated horses to participate in the races showing their excellent horse riding skills, including picking up the scarlet on the back of a fast-running horse and shooting targets while galloping, etc. We can talk to handsome men and beautiful women wear their most beautiful traditional costumes with valuable jewelry. And we will also have a chance to experience the temporary market brought by the visitors. Various Tibetan living wares such as hides, medicinal materials, milk, and butter are put on the stands for sale. Tibetan opera performances, traditional Tibetan dances, and folk songs are also shown to the guests who come to this grand event.
Overnight: Litang

Day 7. Litang—Shangri-La Town (Riwa). 240km 4.5h Meals: BLD
This morning, we will head south to Shangri-La Town in the Daocheng-Yading area. On the way, we will pass the Haizishan Mountain area. it is a great remaining of the ancient glacier—ancient ice cap of Daocheng. The eroded rocks assume many kinds of shapes and the desolate scenery makes this area resemble a deserted alien landscape. There are thousands of glacial eroded lakes too. Some of them are great birds habitats and are holy lakes to local Tibetans. Before we arrive at Daocheng County, we will visit the Daocheng White Stupa. With 37 meters high, it is among the biggest stupas in the whole Tibetan area. Then we will arrive at Shangri-La Town near the Daocheng Yading Nature Reserve.
Overnight: Shangri-La Town

Day 8. Daocheng Yading Nature Reserve. Meals: BLD
Today we will spend a whole day in this reserve. Described as the "the last pure land of this blue planet". The first highlight of this wonderland is the Three Holy Mountains. Xiannairi (Chianrezig) stands for the Bodhisattva of Mercy. When the weather is good, this beautiful mountain will change to sparkling golden by reflecting sunlight and seems more sacred. Mt. Yangmaiyong (Jampelyang) symbolizes Manjusri Bodhisattva who is regarded as the embodiment of wisdom in Buddhist culture. Deeply touched by its magnificence, Joseph Rock described it as the most beautiful mountain he had ever seen in this world. While enjoying the alpine breathtaking scenery and feel the excitement, we will do a light hike around the Nuorong Pasture (4,180m) that will increase our heartbeats more. For those who want more challenging and rewarding routes, they can continue hiking till the Milky Lake (4,500m) and Five-colored Lake (4,700m).
Overnight: Shangri-La Town

Day 9. Shangri-La Town—Yajiang. 350km 6h Meals: BLD
Today we pack ourselves and head backward. Before reaching our destination Yajiang, we make some stops to see the beautiful Tibetan villages and the landscapes. The No.318 national road is said to be the greatest landscape touring route in China and will lead us back from Tibetan Plateau to the Sichuan Basin.
Overnight: Yajiang

Day 10. Yajiang-Chengdu. 390km 7h Meals: BLD
After breakfast in the city of Yajiang, a beautiful Kangba Tibetan city along the roaring Yalongjiang River. We will continue our journey back and reach Chengdu by the evening to catch an authentic Sichuan meal.
Overnight: Chengdu

Day 11. Chengdu Depature. Meals: B
Send to airport timely according to your flight schedules and AbsolutePanda service ends with saying goodbye at the departure gate.


Dates & Prices


1. Dates

July 28 to August 7, 2023,2024


Email us to tailor-make a tour that can meet your taste, budget, and schedule best.


2. Prices

The AbsolutePanda team works hard to provide the highest-possible quality tour experiences at a fair price. However, after working in the travel industry for more than 20 years, our team knows that no two travelers are alike in terms of their travel styles, personal interests, choice of guides, and preferences in restaurants and hotels. For AbsolutePanda, our client's satisfaction is a top priority. To meet the needs of different clients and ensure you enjoy a trip suited to your preferences, you are welcome to email us with specific requests ranging from trip themes, guides, the grade and brand of vehicles, accommodations, restaurants, etc. We will try our best.

To ensure our guest the best trip, we set our minimum departure number at four travelers and the maximum departure number at twelve travelers. That means the trip size is 4 to 12 participants.

The cost for a group of 4 to 12 people:
2500USD/PAX

Single supplement:
360USD/PAX

The cost includes:
1. Comfortable vehicles during the whole trip. Fuel, tolls, airport pick-up, and drop-off are included in the price. The size of the vehicle is based on the number of participants for this itinerary;
2. Airfare from Chengdu to Huangshan;
3. Tickets of bullet trains listed in the itinerary;
4. English-speaking guides team who are familiar with local culture;
5. Meals listed in the itinerary as BLD;
6. A hotpot dinner served at Chengdu;
7. Bottled water and snacks;
8. Entrance charges listed in the itinerary;
9. China Domestic Travel Insurance;
10. Hotels and hostels listed in the itinerary.

The cost excludes:
1. Alcoholic drinks during the meal;
2. Extra charges due to change of itinerary from client-side or factors beyond the control of AbsolutePanda such as natural disaster and governmental policy change;
3. Discretionary tips to the guide and driver;
4. All personal expenses, such as laundry service or for personal shopping;
5. Train tickets or airfare to and out of Chengdu;
6. Any items not listed in the itinerary as included;
7. Entrance fee, car rental, or meals during your free time trip;
8. Single supplement.

Notes:
This trip price is based on two clients sharing one twin-bed room in at least 3-star standard hotels in cities and local best guesthouses in the tourist sites we visit. If you prefer to use a private room or we cannot find a roommate for you, then a single supplement will be added to your trip price.


3. Experienced Culture Guides

• Philip: A local guide born in the Sichuan Tibetan area with fluent English and basic Japanese, Philip is an exceptional photographer and had guided many trips all over China since 2004. Philip also has a deep knowledge of Buddhism and Taoism and other cultural activities.

• Bella: Born in Dali of Yunnan Province, from Bai ethnic family, Bella was brought up in a small county famous for ethnic Bai culture, abundant natural resources, and rich tourism resources. Bella is an expert in multiple fields, including birding, photography, food and ethnic culture.

Notes:
1. Please note that our guides with specialized knowledge are not always available, especially during our busy season from April to October. If you have an on-planning trip, please contact us as early as possible so that we will reserve the date of our expert guide for you.
2. To our AbsolutePanda team, our clients' overall satisfaction with their trip is the top priority. We can create a different option to make it easier for you to choose a tour that fits your style and budget. If you prefer to travel in a different style than the option we've provided here, please feel free to contact us.
3. For travelers who hope to tailor-make the programs with their specific travel preferences in mind (transportation ways, hotels, exclusive privileges, and famous local experts), tailor-making a tour is the best way to ensure your desires are met. Please contact us with your specific needs and we will prepare an itinerary based on your expectations. Once you are satisfied, we will work out the cost and send it to you. Please feel free to ask any questions to learn more.

When you put your trust in our team, we are certain to help you enjoy an unforgettable travel experience in China!
Accommodations


AbsolutePanda firmly believes travel is an art. To ensure every trip with us is a great travel art for our clients, the AbsolutePanda team does all we can to consider every possible detail. The choice of hotels is an essential part of making a great trip. After many years of running a travel business, we have built up our network of cooperative hotels at different levels. We understand people are different in the choice of hotels when they travel. If you want to use some specific hotels, please feel free to let us know, we are delighted to book it for you at a competitive price to make the hotel choice better meet your taste, budget and travel style. We can either reserve a hotel with competitive price for you or simply include the hotel into your trip cost if possible. You are welcome to contact us and tell us your requests, we will do our best to create the best travel itinerary for your private use.

If you need help with hotel booking in other big cities of China at different styles and luxury levels (International-brand Hotels, Local Brand Hotels, Economical Hotels), please feel free to email our team at info@absolutepanda.com.


FAQs


1. Can you tell me the exact duration of the Litang Horse Racing Festival?
The festival is held generally the first week in August, and it usually runs from Late July to August 1. But the best part will be in the first days after the opening ceremony. The date may change due to some random factors. We will assure our customers to know if there is any change happens.

2. Is there any altitude problem for this trip?
This trip will overnight on the high altitudes from 2,400m to 4,500m. Our journey starts from low elevation (500m) area and slowly goes up to high elevation Tibetan Plateau so you have plenty of time to acclimatize to elevation. Our guide has rich experience in taking care of our clients for the trip to the highland. Surely, we also will suggest you seek advice from your doctor on altitude sickness and bring necessary medications before you decide to join this trip. In some events, high elevation can cause severe health complications for those with cardiovascular diseases or other poor cardiopulmonary function diseases.

3. How should I prepare my wearings?
The designated time for this tour is in summer, the warmest season there. But It still could be very cold on the plateau. So please prepare enough warm clothes, boots, and gloves. Sunglasses and sunproof measures are also highly recommended on the plateau.

4. How are the road conditions of this tour?
As the Chinese government has been making a great effort to improve the infrastructures of the remotes. Most roads on this tour are in very good condition with beautiful scenery alongside. A little part of the roads may be a little bumpy and sometimes road construction may cause some trouble. The drivers of AbsolutePanda are very experienced and with good safety awareness. They will take clients' safety as the priority and guarantee your travel experience in the best way.


Testimonials


Great planning and coordination!
We travelled with absolute panda for our trip to Sichuan.
I started trip planning months ago to create a suitable itinerary. Lily was responsive in her communication with me through those months. She also gave me a few good suggestions based on her knowledge of those places.
During the trip, we felt well-taken care of by our guide tingle and our driver. They would check with us if we required anything and if we were ok (as we got car sick along a particularly rocky drive due to road conditions).
Overall, it was an enjoyable trip with absolute panda!
--EvTvE
Date of experience: November 2015

Welcome to email us and be our guests to write the feedback for us. Testimonial of AbsolutePanda


Videos & Photos
Welcome to email us and share your trip video with us. Video Album of AbsolutePanda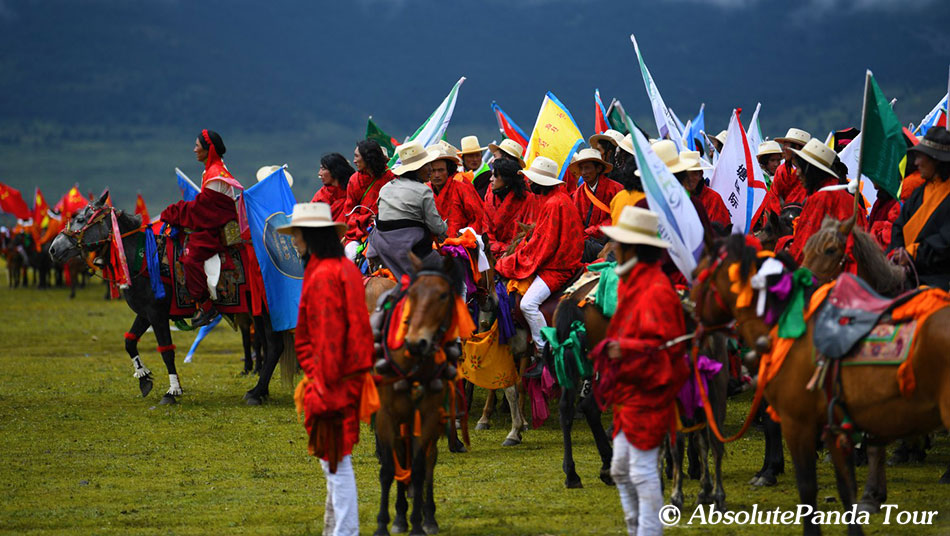 Riders waited at the opening ceremony.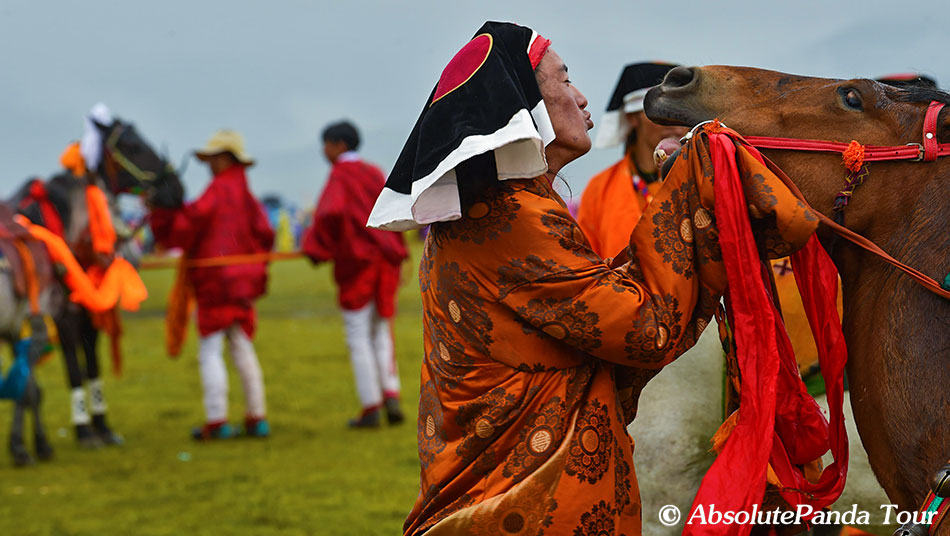 A rider and his horse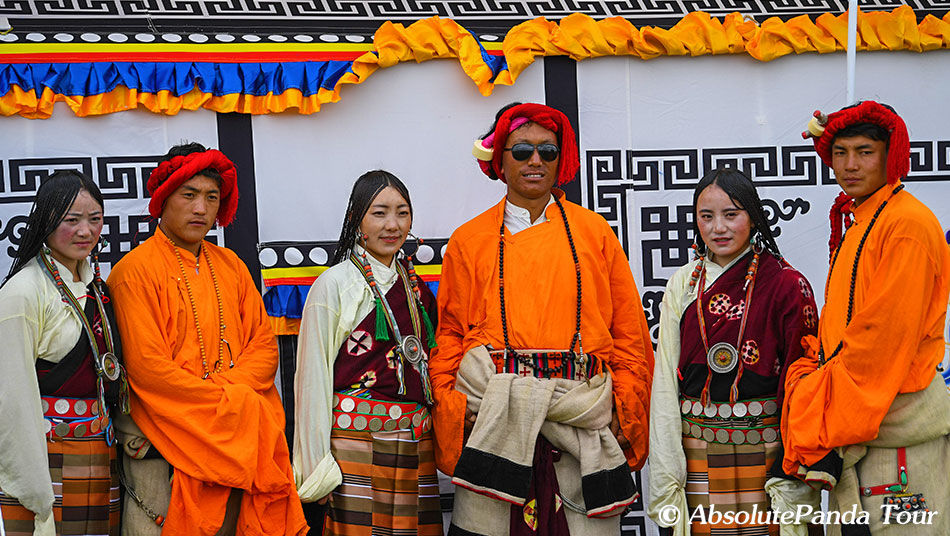 Kangba men and ladies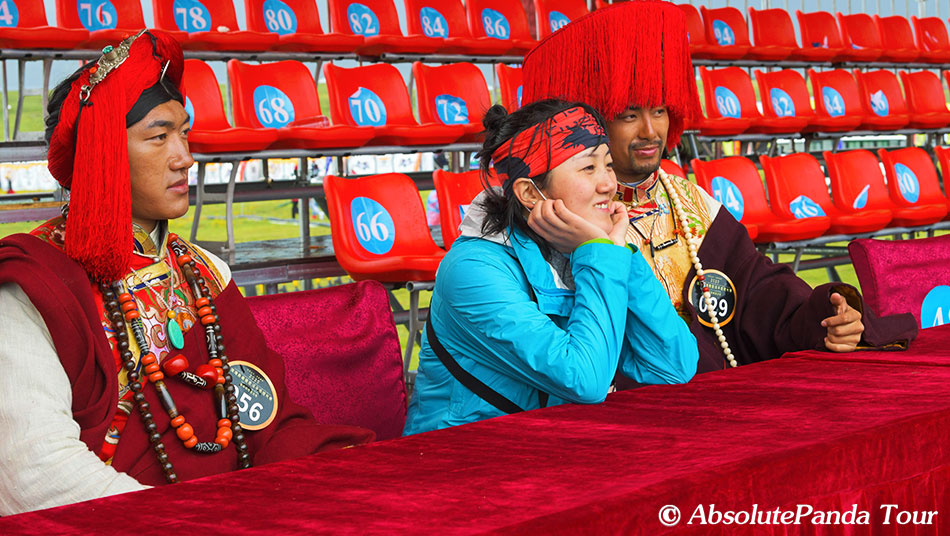 Handsome Kangba men and AbsolutePanda guide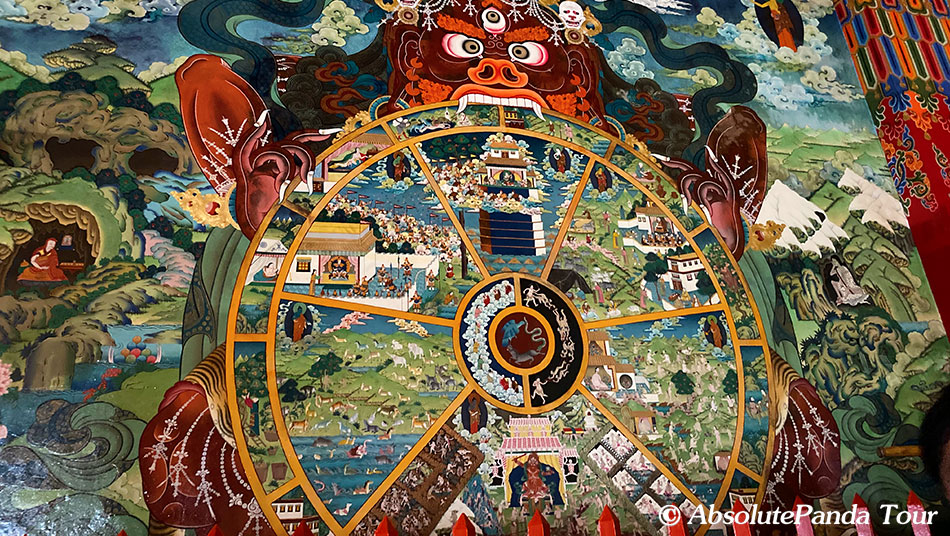 Exquisite Buddhism art in Litang Monastery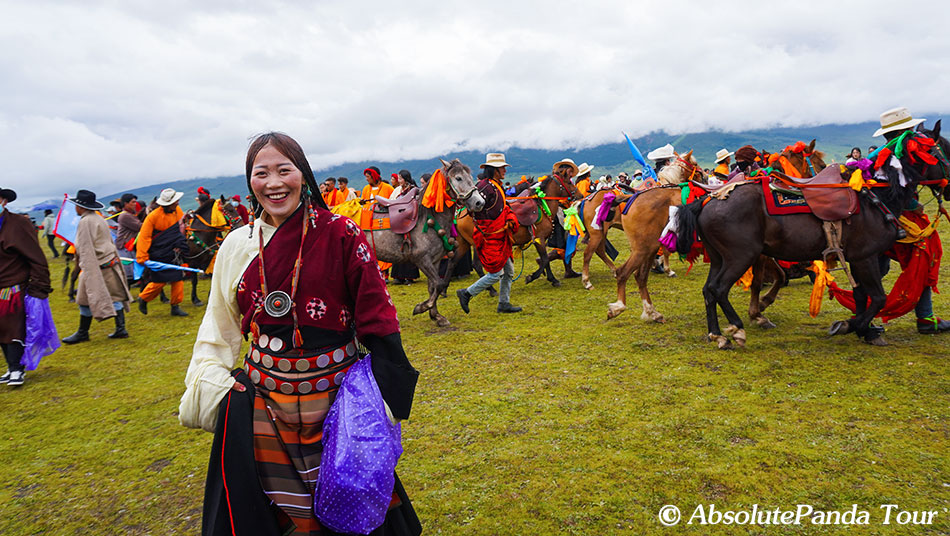 A smiling Tibetan girl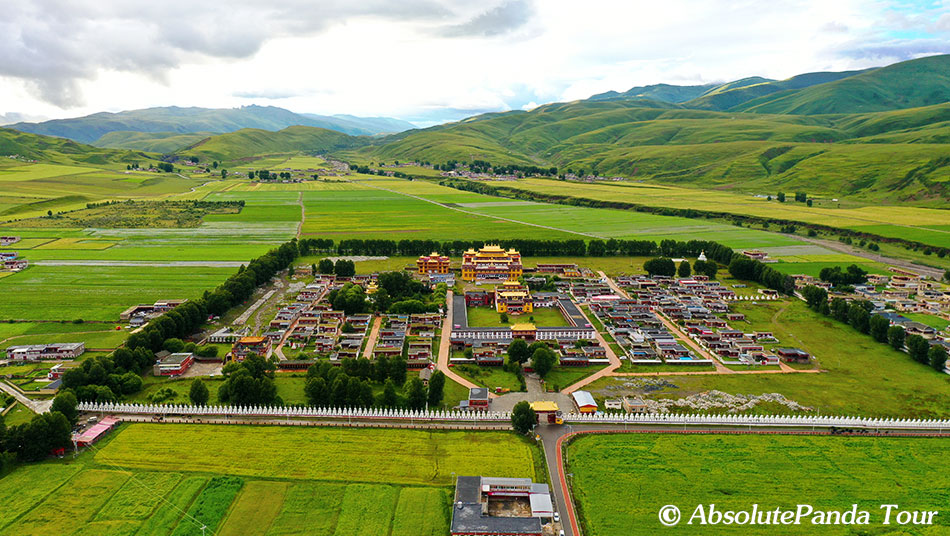 Huiyuan Monastery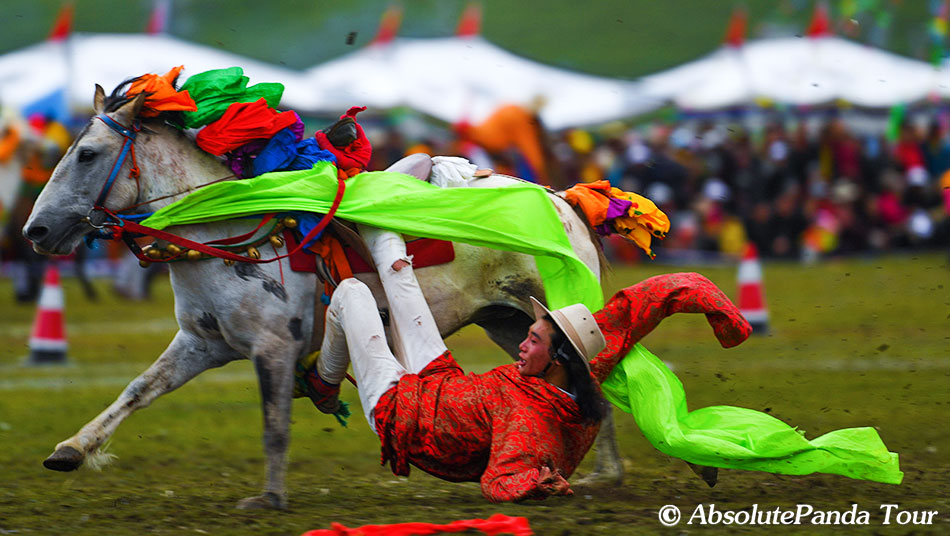 A brave rider was showing his skill on the horse back.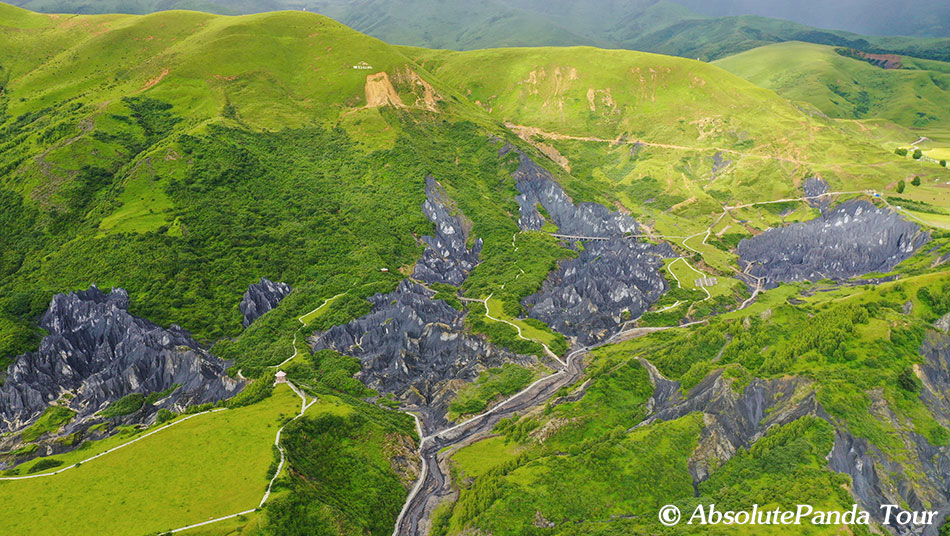 Moshi Park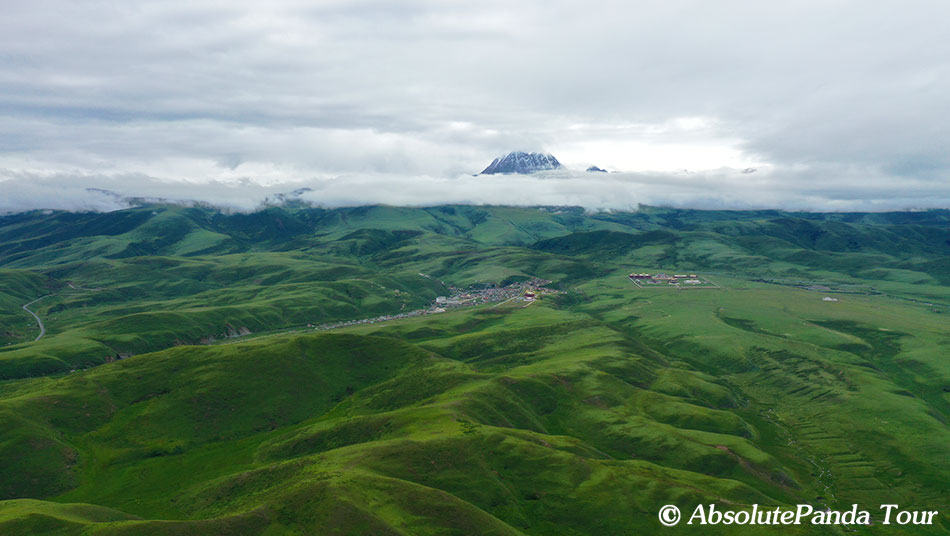 Tagong Grassland and holy Yara Snow Mountain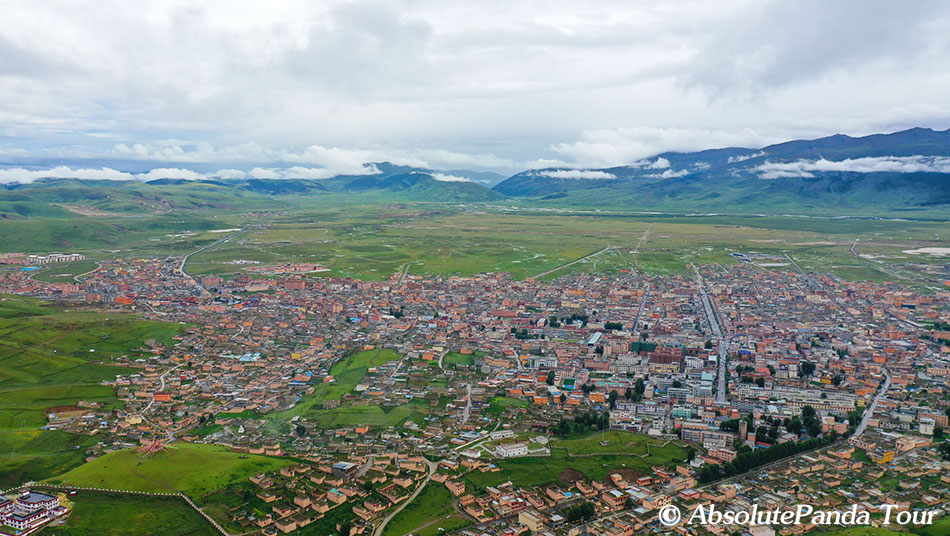 Bird view of "the sky city", Litang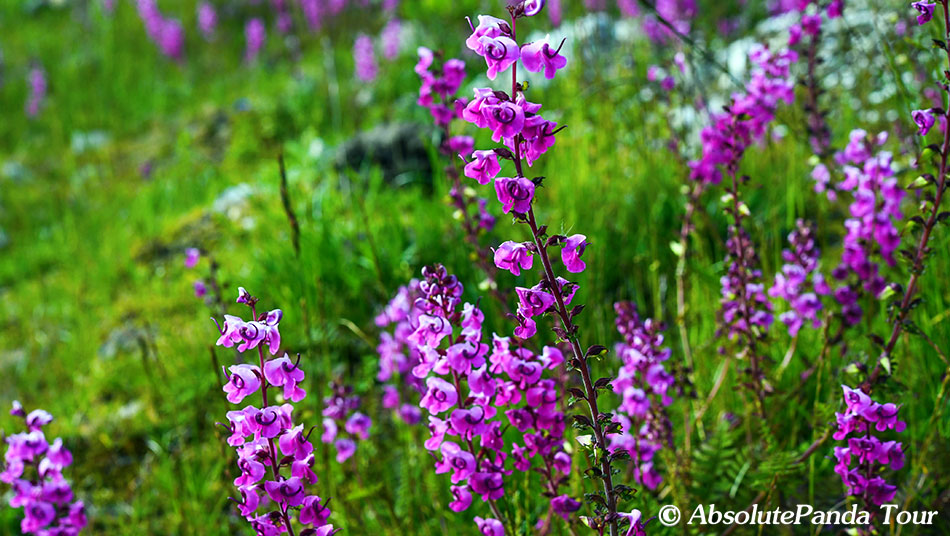 Pedicularis Linn.

Welcome to email us and share your trip video with us. Video Album of AbsolutePanda