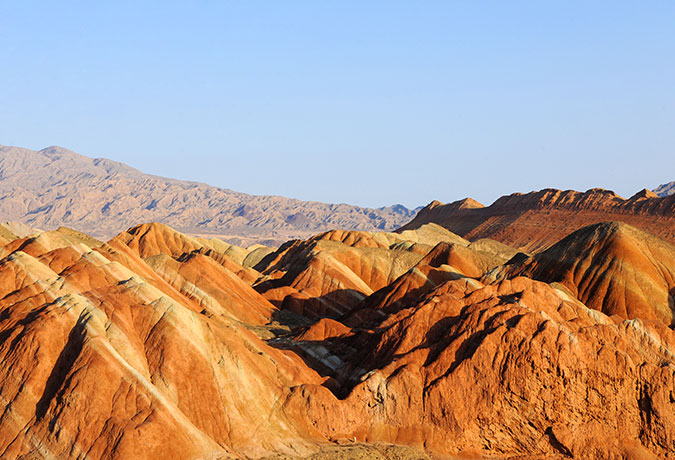 16 Days Epic Journey of Silk Road
Date: Jun. 5 & Nov. 6, 2024, 2025
Price: From 4330USD/PAX
Trip Focus: Culture + Silk Road
Status: Open to Booking
Route: Xi'an-Tianshui-Lanzhou-Zhangye-Jiayuguan-Guazhou-Dunhuang-Turpan-Kuqa-Aksu-Kashgar
Trip Code: C002
Overview
The Silk Road has not only brought trade in silk and treasure but also connected China with other great civilizations in the west, it once spanned over to Central Asia and extended to Europe, crossing vast burning deserts and magnificent mountain passes in China's boundary. This discovery trip offers a once in a lifetime opportunity for those who want to understand the culture and history hidden in the sands and carvings by traveling the major branch of the Silk Road across northwestern China.
Following in the footsteps of ancient Silk Road traders, we'll begin in Xi'an, home to the incredible Terracotta Warriors and the original starting point of the Silk Road. Then we move on to explore the ancient cities along the way. We will visit an ancient grottoes site on the cliffs of Tianshui and the Silk Road exhibition hall in Lanzhou, watch the rainbow mountains in Zhangye, climb the Great Wall at Jiayuguan and explore the ancient Buddhist caves at Dunhuang. Then, we continue to Turpan, one of the lowest points on earth, and a famous oasis for highly developed underground irrigation well systems. Heading towards the south of Xinjiang, we will enjoy an exotic travel experience by visiting some frontier cities, and their Silk Road sites around Taklamakan Desert. Our tour ends in the old town of Kashgar—the crossroad of ancient Silk Road.
Highlights:
•
Visit magnificent historical relics: Terracotta Warriors in Xi'an, the ancient Great Wall at Jiayuguan and the ruins of an ancient city near Turpan.
•
Tour religious treasure houses: Mogao Caves, Maijishan Grottoes, Id Kah Mosque, and Yulin Grottoes.
•
See geographical miracles: Danxia Geopark in Zhangye, Yardang Ghost City near Dunhuang, Wensu Grand Canyon near Kuqa.
•
Explore different local lifestyles and mixture of culture along Silk Road: Muslim Quarter in Xi'an, Karez Well System in Turpan, the old city part of Kashgar.


Introduction to Trip's Destinations:

Xi'an
From about 200 BC to 1000 AD, Xi'an (named Chang'an at the ancient time) was the capital and once the most important city of China in history. Chang'an was the east end and the beginning point of the Silk Road. Besides, now Xi'an's folk culture and food is a wonderful plus to your travel experience. As the starting point of the Silk Road, in the Tang Dynasty, Chang'an (Xi'an) had the most diversified ethnics from various countries at that time.


Lanzhou
Originally Lanzhou was founded in Han Dynasty as a frontier fort against Xiongnu (the northern tribes at that time) to defend the Hexi Corridor. Then the history of Lanzhou bounded together with Silk Road's rise and fall. Now as the capital of Gansu Province and the central city of northwest China, Lanzhou is the gateway for travelers to start their journey to northwestern China. The Yellow River runs from west to east through Lanzhou and forming the most prominent tourist attractions of Lanzhou—the unique culture and landscape along the Yellow River.



Zhangye
Zhangye City is located in the central part of the Hexi Corridor. From the beginning of Silk Road, it had become an important post and open market for merchandise from various countries. On the other hand, Zhangye also has stunning natural scenery. Zhangye Danxia National Geological Park is famous for its Danxia landform, in which sedimentary rocks have risen with colorful stripes and beautiful shapes.


Jiayuguan
Jiayuguan is a city named after the nearby Jiayu Pass ('guan' means pass), the largest and most intact pass of the Great Wall built in the Ming Dynasty. The pass is not only consisted of the gates and walls, but inner, outer parts, and the moat, almost like a small city. The last Great Wall crouching on the desolate mountains nearby had witnessed changes and stories that happened on the Silk Road.


Dunhuang
Dunhuang, a city that flourished as an oasis on the Silk Road, located at the western end of the Hexi Corridor. Historically, it was on the only pathway from central China to the western regions, even to Europe, and a confluence of four ancient civilizations—China, India, Greece, and Islam. Mogao Caves are located on the south side of the city and there are also many attractions such as the Crescent Spring and Singing Sand Dunes (Mingsha Shan), Yardang National Geopark, and the Ancient Great Wall of the Han Dynasty.


Turfan
Turpan is a magical place, an intersection of eastern and western cultures and religions, and one of the most abundant places of Silk Road sites in China. It has built the biggest Karez Well System that leads water coming from the snowy mountains through underground man-made channels to irrigate the lands and provide drinking waters for people. In its suburb, old cities' ruins stand. Those were once very prosperous but gradually faded away. "Few other oases have been as culturally diverse as Turpan," wrote in the "Culture on the Ancient Silk Road".


Kashgar
This city once was one of the most strategically important destinations on the Silk Road. Lying at the junction of major routes come from the north and south of the Taklamakan Desert, it was the last foothold before the merchants went over the mountains towards the south and central Asia. The old city of Kashgar is featured with exotic architecture and it is believed to have the most lively and diversified international markets in the whole central Asia.
What Makes AbsolutePanda Excellent?
• We are one of the premier travel companies focusing on panda and other wildlife in China.
We use AbsolutePanda as company brand because of our deep love toward panda and our determination to create your absolutely enjoyable panda trips.
Since 2003, our professional tour leaders and wildlife experts have helped thousands of travelers gain an in-depth understanding of Giant Panda and their companion animals, enjoy stunning scenery all over China and explore the authentic local culture.
• Exclusive Quality & Value Guarantee.
We define our quality by well-designed itineraries, stunning destinations, creative interactions, small groups, professional guides, and reasonable prices.
• Explore China in comfort and your style.
We understand each traveler is different. In addition to selected accommodations, meals and vehicles, we would like to show you the real China by an authentic experience with incredible wildlife and lovely locals.
We believe the best way to help wildlife is through love and appreciation. By bringing nature lovers to enjoy the beauty of nature in China, we hope that local people can know the value of wildlife and learn how to love and appreciate those beautiful creatures living near their villages.
Map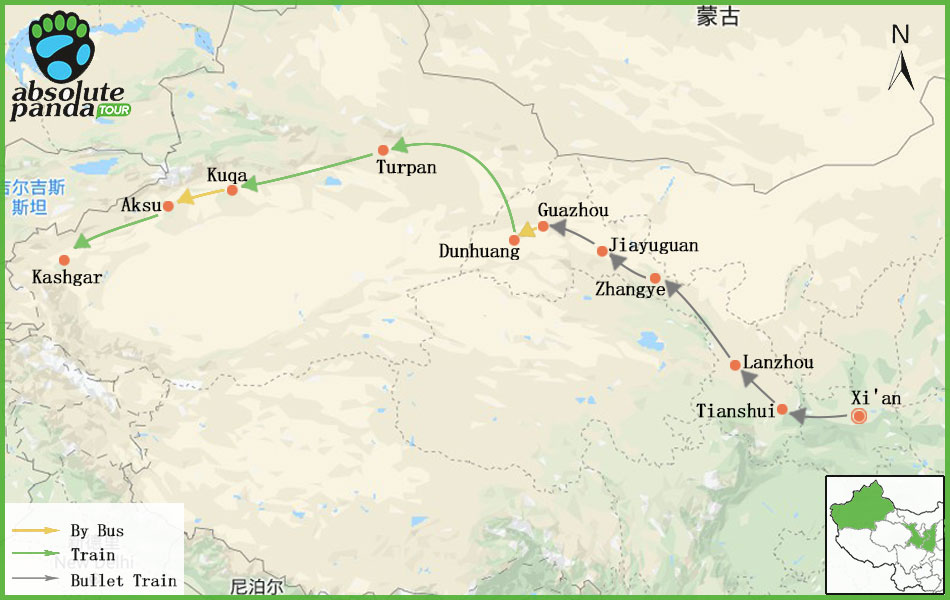 Map of 16 Days Silk Road Discovery From Xi'an to Kashgar


Itinerary


Outline:

Day 1. Arrive Xi'an. (D)
After you arrive, we escort you to the hotel to rest or free explore around. Overnight: Xi'an

Day 2. Xi'an-Tianshui (By Bullet Train). (BLD)
Visit Terracotta Warriors. Afternoon train to Tianshui. Overnight: Tianshui

Day 3. Tianshui-Lanzhou (By Bullet Train). (BLD)
See the famous Maijishan Grottes. Continue to Lanzhou by bullet train. Overnight: Lanzhou

Day 4. Lanzhou-Zhangye (By Bullet Train). (BLD)
Visit Lanzhou Museum for Silk Road relics and take the bullet train to Zhangye. Overnight: Zhangye

Day 5. Zhangye-Jiayuguan (By Bullet Train). (BLD)
After tour Zhangye Danxia, we continue our journey to Jiayuguan. Overnight: Jiayuguan

Day 6. Jiayuguan-Guazhou (By Bullet Train). (BLD)
After visiting Jiayuguan, we will head to Guazhou, adjacent to Dunhuang. Overnight: Guazhou

Day 7. Guazhou-Dunhuang. 235km, 3h (BLD)
Visit Yulin Grottoes near Guazhou, then we head to Dunhuang. Overnight: Dunhuang

Day 8. Dunhuang. (BLD)
After visiting Mogao Grottoes, we go to Yardang Ghost City nearby Dunhuang. Overnight: Dunhuang

Day 9. Dunhuang-Guazhou (130km 2h)-Turpan (By Bullet Train). (BLD)
Drive back to Guazhou to catch the train to Turpan, Xinjiang. Overnight: Turpan

Day 10. Turpan. (BLD)
Visit Turpan's Flaming Moutain, Karez Well System, and Jiaohe Ancient City Ruin. Overnight: Turpan

Day 11. Turpan-Kuqa (Kuche) (By Train). (BLD)
Ride camels in Kumtag Desert and catch the afternoon train to Kuqa. Overnight: Kuqa

Day 12. Kuqa. (BLD)
Today we will explore Kuqa and visit Kizil Thousand Buddha Caves. Overnight: Kuqa

Day 13. Kuqa-Aksu. 300km 4h (BLD)
Drive the desert high-way from Kuqa to Aksu en route Wensu Grand Canyon. Overnight: Aksu

Day 14. Aksu-Kashgar (By Train). (BLD)
Take the train from Aksu to Kashgar. Explore the old city part and visit the night market. Overnight: Kashgar

Day 15. Kashgar. (BLD)
Join the Kashgar Sunday Market and visit Id Kah Mosque. Overnight: Kashgar

Day 16. Kashgar Departure. (B)
Escort to Kashgar airport and AbsolutePanda's service ends.


Details:

Day 1. Arrive Xi'an. Meals: D
Our tour starts in Xi'an. The tour starts this evening by a welcome dinner at a local popular restaurant near the downtown of Xi'an, once was one of the greatest cities in the world and the eastern starting point of the Silk Road. After dinner, we are free to see the old city night views and the nearby Muslim Quarter.
Overnight: Xi'an
Day 2. Xi'an-Tianshui (By Bullet Train). Meals: BLD
Today's highlight will be the visit to see the Terracotta Warriors—one of the greatest historical discoveries of the last century. Thousands of life-size, soldiers and hundreds of chariots, horses were buried for more than 2000 years until a peasant digging a well in 1974, and traces were found. This army belongs to Qin Shi Huang, who was the first emperor united China and established the great Qin Dynasty. Also, he began massive construction of the Great Wall and set a series of common standards for different measurements, languages, characters of the previous warring states. These initiatives had a huge influence on Chinese history. The Han Dynasty inherited Qin's legacy and became a powerful empire. By sending envoys to the western states and winning the military battles over the Xiongnu (the northern nomads), Han built the connections with the other countries far west and started the Silk Road. In the afternoon, we leave the ancient capital Xi'an and head to a city called Tianshui.
Overnight: Tianshui
Day 3. Tianshui-Lanzhou (By Bullet Train). Meals: BLD
In the morning, we drive to Maijishan Grottoes. It was first started to build around 1600 years and enriched by the many following dynasties. Famed as "Top Four Ancient Grottoes in China" and "Oriental Sculpture Gallery" for its high achievements on clay sculptures, Maijishan was listed as an important site of the World Cultural Heritage— "Silk Road: the Routes Network of Chang'an-Tianshan Corridor". Carved in three sides of the cliff, the grottoes are connected by layers of overlapping planks hanging in the air. We will walk on safe but exciting planks to see Buddhism artworks made by the ancient artisans. Then we drive back to Tianshui to catch the train to Lanzhou. Being the capital of Gansu Province and built along the Yellow River, Lanzhou provides important functions as a transportation hub for Silk Road at ancient times and a gateway to culturally rich landscapes of northwestern China today.
Overnight: Lanzhou
Day 4. Lanzhou-Zhangye (By Bullet Train). Meals: BLD
One option for today's morning breakfast is the famous Lanzhou Beef Noodle which was connected to the thriving Islamic culture here. After breakfast, we will visit the Gansu Provincial Museum. It has over 350,000 artifacts. Many are related to Silk Road Civilization and an exhibition hall is set especially for exhibiting the silk and linen, scroll documents, wooden crafts, murals, and other cultural relics found along the Silk Road. The most precious is the "Bronze Galloping Horse Treading on a Flying Swallow"(Matafeiyan) which is considered a national treasure with incredible creativity and high artistic value. After wandering about the museum, we continue on our journey to Zhangye.
Overnight: Zhangye
Day 5. Zhangye-Jiayuguan (By Bullet Train). Meals: BLD
After waking up, we photograph the beautiful sunrise at Qicai Danxia (the Rainbow Hills) in Zhangye National Geopark known for its colorful rock formations. The park has been voted by Chinese medias as one of the most beautiful geoparks in China. Hills here are in different shapes and colors are bathing in the sunlight. In the afternoon we drive to Zhangye City downtown to visit Dafo Si (Big Buddha Monastery), a prestigious monastery with more than 900-year history. Then we board the late afternoon train to Jiayuguan.
Overnight: Jiayuguan
Day 6. Jiayuguan-Guazhou (By Bullet Train). Meals: BLD
Jiayuguan (Jiayu Pass) was built in the Ming Dynasty and the western ending point of the Ming Great Wall. It has the fame of "the Greatest Pass in China." Around Jiayuguan was the vast Gobi Desert and views here are quite open and desolate, contrasting to the magnificent and splendid structures of Jiayu Pass. In ancient times, if someone passed Jiayuguan, he had left the comfortable land of central plains and entered the western wilderness. Later we drive to visit the Overhanging Great Wall, located just a short distance to the northwest of Jiayu Pass at the foot of the Black Mountain. This section of the great wall forms part of the defensive system that once protected the western edge of China from northern invaders. Today it provides an excellent footpath for a walk by providing some stunning views of the barren emptiness of the desert land beneath. Our next destination will be Guazhou, adjacent to Dunhuang.
Overnight: Guazhou
Day 7. Guazhou-Dunhuang. 235km, 3h Meals: BLD
After breakfast, we drive to Yulin Grottoes. Yulin Grottoes are comparatively unknown to the outside world with fewer visitors. Considered as a branch of the Dunhuang Grottoes, Yulin Grottoes were estimated to be started in the Northern Wei period (386-534 AD) before the Sui and Tang dynasties. Many well-preserved murals and sculptures were found in large-scale and with very high artistic level. After getting out of caves we'll head out to a unique iconic spot in the nearby desert of Dunhuang, the Singing Sand Dunes and Crescent Spring. Here we can climb up to the top of the enormous dunes for amazing views of the crystal-clear spring hidden amongst the sands, and enjoy the stunning views of the splendid sunset in the desert.
Overnight: Guazhou
Day 8. Dunhuang. Meals: BLD
Dunhuang was the last supply point for the merchants on the ancient silk road before venturing into the Taklimakan Desert. However, Dunhuang is famous mainly due to its Mogao Grottoes, which are one of the world's richest art treasures of Buddhist manuscripts, murals, and statues. The murals (wall paintings) are especially exquisite and inclusive in Mogao, reflecting the scenes from Buddhist activities, people's daily life to the entertainments of the nobles and mentalities of the artists. After lunch, we drive to explore the Yardang National Geopark near Dunhuang. Local people call it "the Ghost City" for the peculiar-looking rocks shaped by the howling wind. It looks fantastic in the Gobi Desert and is a great place to take photos of the desert landscape. On the way stood the ancient Great Wall of the Han dynasty and its Yumen Pass which is renowned nation-wide. They were built at the Han Dynasty to protect the land of the Hexi Corridor and subsequently gave the shelter for the trade on this road.
Overnight: Dunhuang

Day 9. Dunhuang-Guazhou (130km 2h)-Turpan (By Train). Meals: BLD
Today we continue west by driving to the train station in Guazhou and catch the train to Turpan. In ancient times, the Chinese called the region around Tarim Basin, "Xiyu"(the West Region) and it is central to the ancient Silk Road. Now, most "Xiyu" belongs to the Xinjiang Autonomous Prefecture, home to Uyghurs and many other ethnic groups. Turpan is our first stop to this remote and beautiful land.
Overnight: Turfan
Day 10. Turpan. Meals: BLD
We start the day by visiting the Flaming Mountains in the suburb of Turpan City. Turpan is the hottest place in China and once set a detected record of 47.8℃ in the Flaming Mountain Area. We will wander to see these magnificent mountains formed by red sandstone and listen to the legend once happened here of "Journey to the West"—a famous mythic novel describing a devoted monk Xuan Zang (Hsuan Tsang) went on a pilgrimage with his monster-like disciples to seek the Buddhist scriptures in ancient India. Then we will visit the Karez Well System, which is among "the Three Big Projects in Ancient China" along with the Great Wall and the Beijing-Hangzhou Grand Canal. The system helped to make the Turpan area an oasis on the Silk Road route and production region of high-quality wine and fruit. In the late afternoon, we will go to watch the sunset at an ancient city ruin called Jiaohe that dates back to 2300 years ago. It is one of the oldest and most well-preserved mud-built city ruins in the world and listed as an important trade post on the Silk Road.
Overnight: Turfan
Day 11. Turfan-Kuqa (Kuche) (By Train). Meals: BLD
Waking up in the early morning, we head out to the Kumtag Desert which is very close to a county of Turfan. Here we ride camels into the vast desert like the merchants on the Silk Road did thousands of years ago. We will go deep into the desert to see the enchanting desert landscape and enjoy the quietness in the desert nature. Then we will go back to Turfan where we take the train to Kuqa. Another important historical city on the ancient Silk Road.
Overnight: Kuqa
Day 12. Kuqa (Kuche). Meals: BLD
In the morning, we will see around the old city and visit the Kuqa King's Palace. It was built in the Qing Dynasty and the King of Kuqa is titled by the Emperor of China at that time. Now inside the palace, there is a small but exquisite museum to exhibit the relics of an ancient state named Qiuci. At the golden age of Silk Road 2000 years ago, Qiuci was very wealthy and held out welcoming arms to the merchants from east and west. Different cultures and religions had chances to communicate here. As time went by, the ancient state disappeared, so did many other states on the Silk Road. Then we drive out of Kuqa to visit Kizil Thousand Buddha Caves. It is located in Baicheng County and was built in the 3-4 centuries, earlier than the Mogao Caves. Out of 236 caves in total, 135 caves are still intact and known as an "art treasure house".
Overnight: Kuqa
Day 13. Kuqa-Aksu. 300km 4h Meals: BLD
Today we drive the high way from Kuqa to Aksu. We will spend some hours at Wensu Grand Canyon. The sightseeing and exploration area of the canyon is about 50km long, with 5 kinds of different landform countless grotesque rock peaks and quiet valleys with few tourists, which is called "living textbooks of geological history". In the late afternoon, we will arrive at Aksu. An oasis city with tasty food and fruit.
Overnight: Aksu
Day 14. Aksu-Kashgar. (By Train). Meals: BLD
We catch the early morning train to Kashgar and arrive in the early afternoon, leaving us enough time to explore the old city parts of Kashgar. The old city of Kashgar is one of the largest raw earth buildings in the world. The raw earth buildings are of great historical significance and value, integrating the characteristics of the Han and Tang Dynasties in the east and ancient Roman style from the west. Many traditional residence have a history of more than 100 years, and they form a maze of blocks with Islamic culture as its main characteristic. Tonight we will visit the night market to search for authentic local food.
Overnight: Kashgar
Day 15. Kashgar. Meals: BLD
This morning we will visit the famous Sunday Market in Kashgar. We spend hours exploring different kinds of specialized markets from selling woodwork, jade, metals to livestock including camels. In the afternoon we visit the magnificent Id Kah Mosque, one of the largest and most important mosques in Central Asia, which is located in the heart of the city. The rest of the day is to freely explore the city and find your memory of our last stop on the Silk Road.
Overnight: Kashgar
Day 16. Kashgar Departure. Meals: BLD
AbsolutePanda Service ends after escorting you to the airport and say goodbye at the departure gate.


Dates & Prices


1. Dates

June 5 to June 20, 2023,2024
Nov. 6. to Nov. 21, 2023,2024


Email us to tailor-make a tour that can meet your taste, budget, and schedule best.


2. Prices

The AbsolutePanda team works hard to provide the highest-possible quality tour experiences at a fair price. However, after working in the travel industry for more than 20 years, our team knows that no two travelers are alike in terms of their travel styles, personal interests, choice of guides, and preferences in restaurants and hotels. For AbsolutePanda, our client's satisfaction is a top priority. To meet the needs of different clients and ensure you enjoy a trip suited to your preferences, you are welcome to email us with specific requests ranging from trip themes, guides, the grade and brand of vehicles, accommodations, restaurants, etc. We will try our best.

To ensure our guest the best trip, we set our minimum departure number at four travelers and the maximum departure number at twelve travelers. That means the trip size is 4 to 12 participants.

The cost for a group of 4 to 12 people:
4330USD/PAX

Single supplement:
480USD/PAX

The cost includes:
1. Comfortable vehicles during the whole trip. Fuel, tolls, airport pick-up, and drop-off are included in the price. The size of the vehicle is based on the number of participants for this itinerary;
2. Tickets of trains listed in the itinerary;
3. English-speaking guides team who are familiar with local culture and sites;
4. Meals listed in the itinerary as BLD;
5. Bottled water and snacks;
6. Entrance charges listed in the itinerary;
7. China Domestic Travel Insurance;
8. Hotels and hostels listed in the itinerary.

The cost excludes:
1. Alcoholic drinks during the meal;
2. Extra charges due to change of itinerary from client-side or factors beyod the control of AbsolutePanda such as natural disaster and governmental policy change;
3. Discretionary tips to the guide and driver;
4. All personal expenses, such as laundry service or for personal shopping;
5. Train tickets or airfare to Xi'an and out of Kashgar;
6. Any items not listed in the itinerary as included;
7. Entrance fee, car rental, or meals during your free time trip;
8. Single supplement.

Notes:
This trip price is based on two clients sharing one twin-bed room in at least 3 or 4-star standard hotels in cities and local best guesthouses in the tourist sites we visit. If you prefer to use a private room or we cannot find a roommate for you, then a single supplement will be added to your trip price.


3. Experienced Culture Guides

• Philip: A local guide born in the Sichuan Tibetan area with fluent English and basic Japanese, Philip is an exceptional photographer and had guided many trips all over China since 2004. Philip also has a deep knowledge of Buddhism and Taoism and other cultural activities.

• Bella: Born in Dali of Yunnan Province, from Bai ethnic family, Bella was brought up in a small county famous for ethnic Bai culture, abundant natural resources, and rich tourism resources. Bella is an expert in multiple fields, including birding, photography, food and ethnic culture.

Notes:
1. Please note that our guides with specialized knowledge are not always available, especially during our busy season from April to October. If you have an on-planning trip, please contact us as early as possible so that we will block the date of our expert guide for you.
2. To our AbsolutePanda team, our clients' overall satisfaction with their trip is the top priority. We can create a different option to make it easier for you to choose a tour that fits your style and budget. If you prefer to travel in a different style than the option we've provided here, please feel free to contact us.
3. For travelers who hope to tailor-make the programs with their specific travel preferences in mind (transportation ways, hotels, exclusive privileges, and famous local experts), tailor-making a tour is the best way to ensure your desires are met. Please contact us with your specific needs and we will prepare an itinerary based on your expectations. Once you are satisfied, we will work out the cost and send it to you. Please feel free to ask any questions to learn more.

When you put your trust in our team, we are certain to help you enjoy an unforgettable travel experience in China!
Accommodations
AbsolutePanda firmly believes travel is an art. To ensure every trip with us is a great travel art for our clients, the AbsolutePanda team does all we can to consider every possible detail. The choice of hotels is an essential part of making a great trip. After many years of running a travel business, we have built up our network of cooperative hotels at different levels. We understand people are different in the choice of hotels when they travel. If you want to use some specific hotels, please feel free to let us know, we are delighted to book it for you at a competitive price to make the hotel choice better meet your taste, budget and travel style. We can either reserve a hotel with competitive price for you or simply include the hotel into your trip cost if possible. You are welcome to contact us and tell us your requests, we will do our best to create the best travel itinerary for your private use.
If you need help with hotel booking in other big cities of China at different styles and luxury levels (International-brand Hotels, Local Brand Hotels, Economical Hotels), please feel free to email our team at info@absolutepanda.com.
FAQs


1. We don't have enough days for traveling 16 days, are there shorter itinerary options?
Of course. You can send your schedule to us and we can tailor-make a Silk Road itinerary with personalized transportation, date, and accommodations depend on your request.

2. What about the weather and climate on this tour?
As this trip covers such an extensive range of terrain, it is hard to summaries what climate can be expected. However, to avoid the desert extremes and big crowds, and at the same time offers a good chance of many fine sunny days, we will choose the early summer and late autumn.

3. Suggestions for wearings in this tour?
Please bring your sun-proof measures and sunglasses and warm clothes, and better necessary outdoor fittings.

4. Is this trip physical demanding?
Anyone in a reasonable state of health, with an open mind and a sense of adventure, should be perfectly able to cope with this tour, as many of the activities can be optional. However, please note that although this is not a physically demanding trip, it is a BIG journey including many train trips which can be tiring.

5. Do you have extensions after Kashgar?
If you have more time available, AbsolutePanda is happy to offer you extensions to many parts of China including Beijing, Xi'an, Chengdu, Qinghai Province, etc.

Email us if you have any questions via info@absolutepanda.com. Read our FAQ.


Testimonials


Only Good Travel Agency We've Ever Worked With. Phenomenal!
All of my previous experiences with travel agents/tour planners have been unmitigated disasters at one end and massive disappointments with added inconvenience on the other. Absolute Panda was the first exception and thank all the travel the gods for that.
We contacted them on short notice (just under 3 weeks) and during a busy time, with most of the guides already committed to other travelers. The team still managed to get something put together in time for us to get our expedited visas and locked up a great guy named "Leo" to be our guide.
Leo may have not known all the names of the birds we saw, but he knew the sights and their history well, freely providing detailed historical anecdotes with precise dates and other added insights. At one point, my DSLR camera body had an error that I couldn't clear and he was able to find an authorized Nikon repair shop that was open and, with just a 90 minute detour, we were able to get it fixed and not miss out on any of our planned activities.
Another thing we greatly appreciated (and it was one of the most grievous failings of the previous companies) was that they really listened to what we asked for, which was to fill our days from early start to late finish. When things ran short, Leo was always able to find another interesting stop or location to check out.
Even though Philllip was with another group during our visit, he still found time to check in with us and make sure we had everything we needed and that we were happy with the service. Our driver was a little quiet, but always polite and professional.
The only negative point is the whole payment by direct bank transfer thing, which is sadly standard practice across all the Asian countries we have visited, so it can't and shouldn't be held against them.
I unreservedly and enthusiastically recommend Absolute Panda and Phillip's team to anyone considering a trip to the shockingly beautiful country of the Sichuan Province. It was worth every cent and then some. I find it highly improbable that there is a better company to work with in the entire region.
--B S
Date of experience: April 2015
Welcome to email us and be our guests to write the feedback for us. Testimonial of AbsolutePanda


Videos & Photos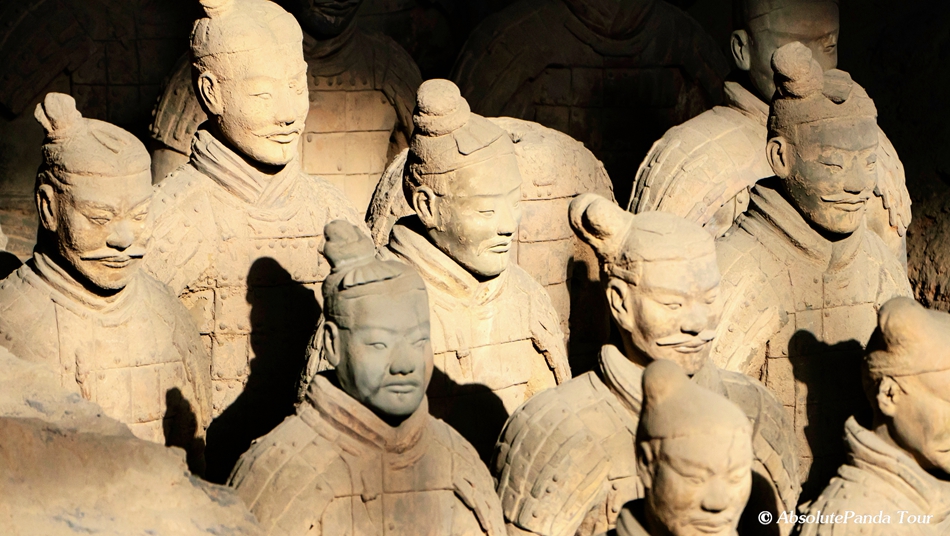 Terracotta Warriors in Xi'an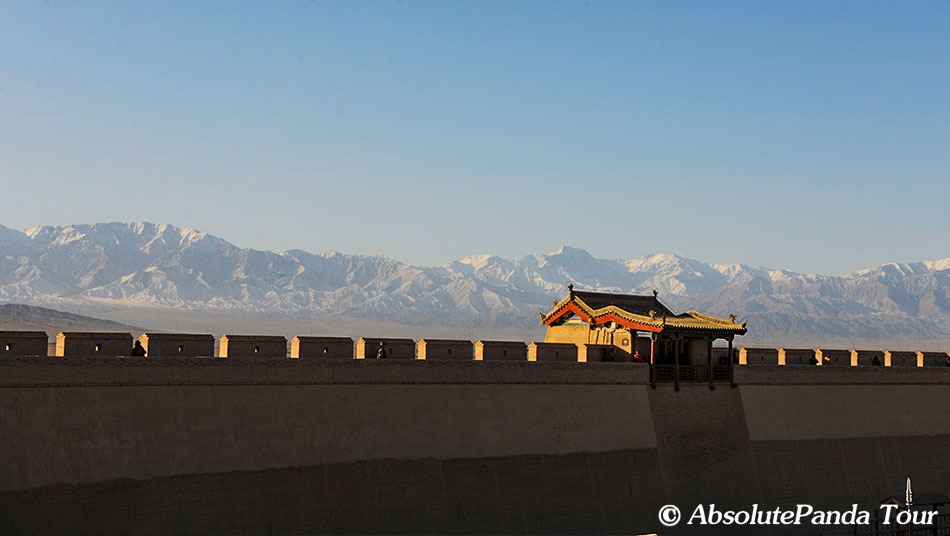 Jiayuguan and the surrounding mountains.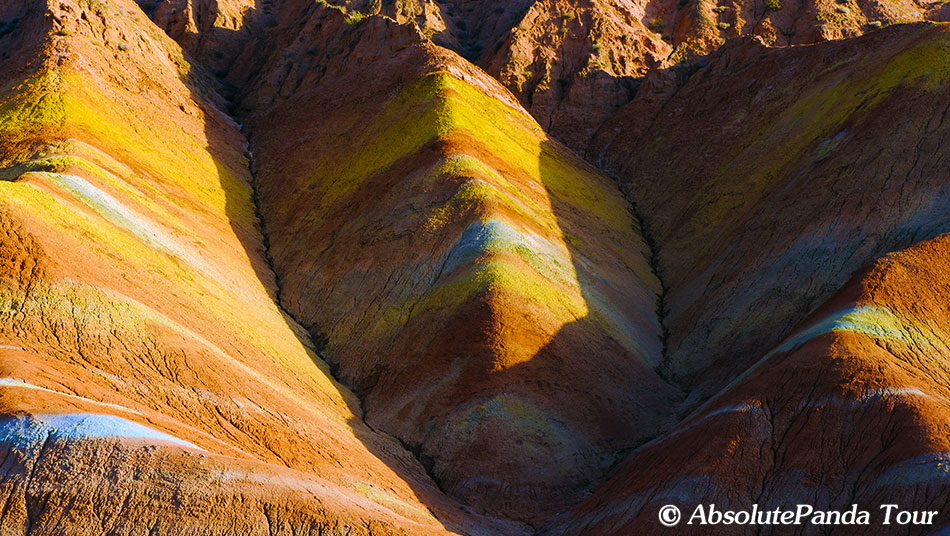 Danxia landform in Zhangye.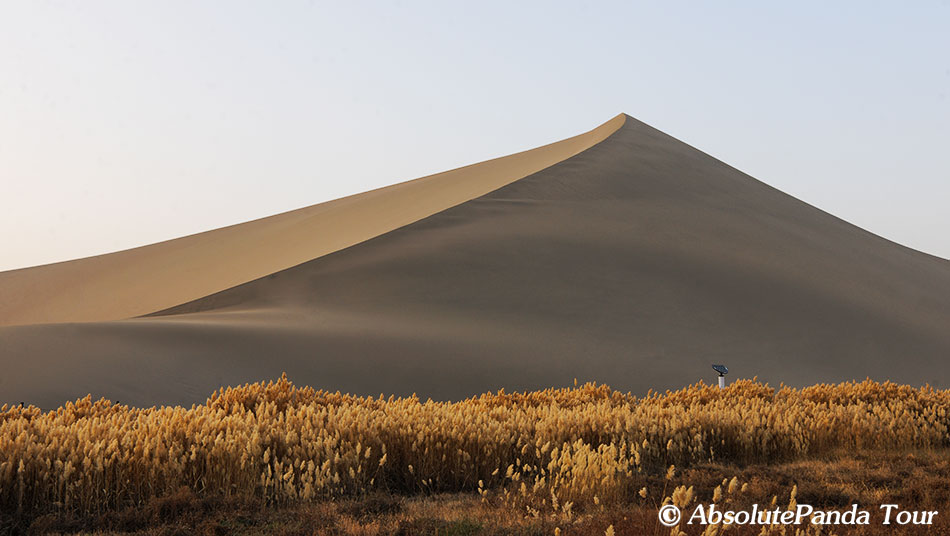 Singing Sand Dunes in Dunhuang.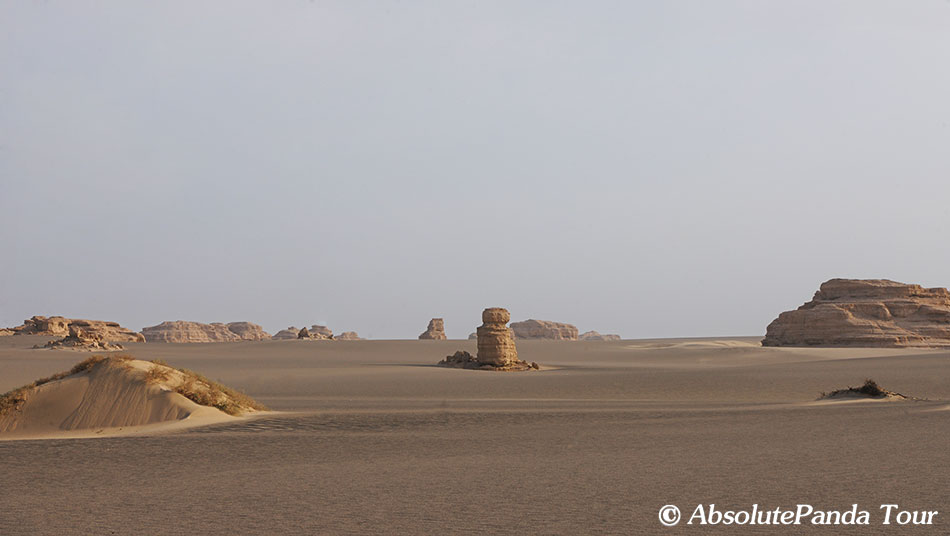 Yardang landform near Dunhuang.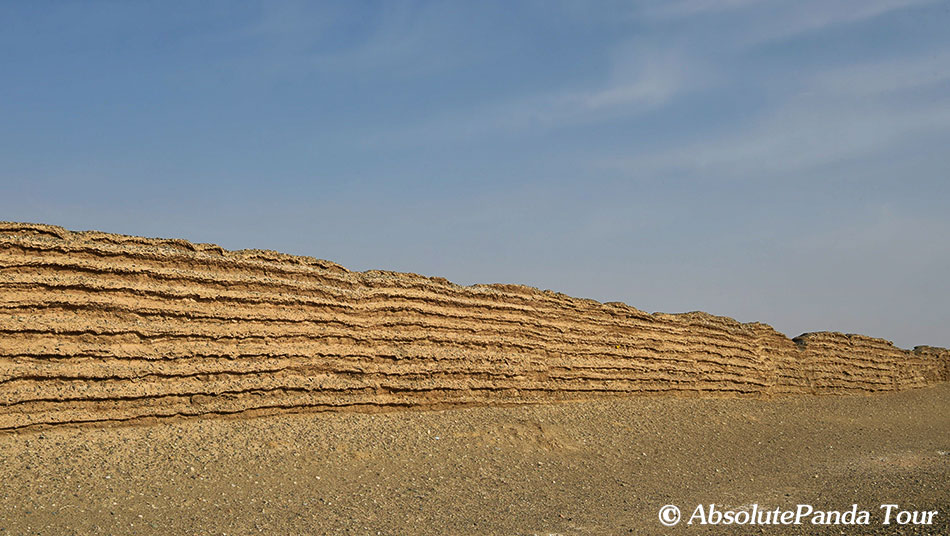 The Ancient Great Wall once protected the Silk Road.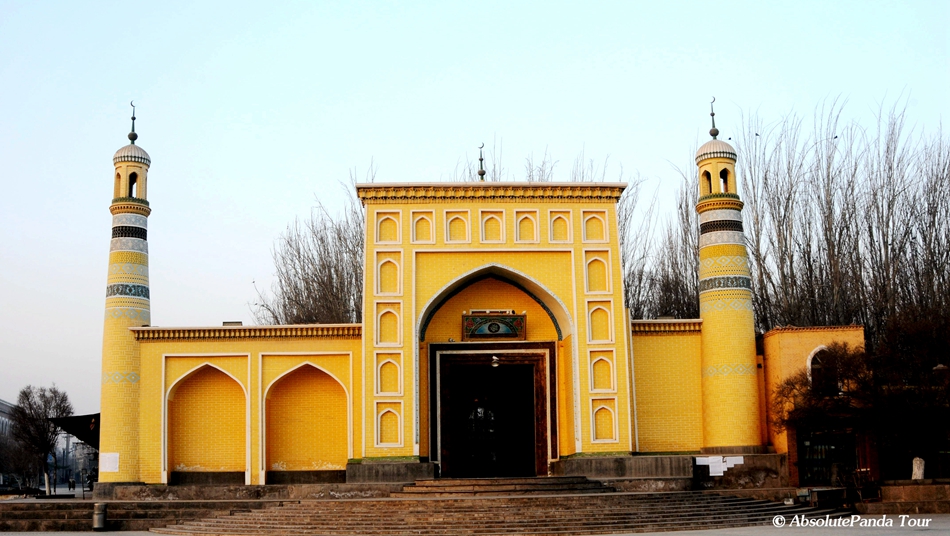 Id Kah Mosque in Kashgar.

Welcome to email us and share your trip photo with us. Photo Album of AbsolutePanda