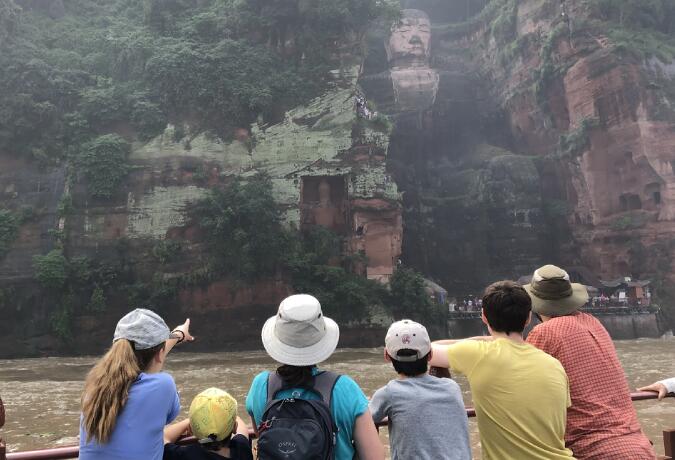 11 Days for A Bite of Chinese Culture & Museum
Date: May to Oct
Price: Upon Request
Trip Focus: Culture+Classic China
Status: Open to Booking
Route: Beijing-Xi'an-Chengdu-Dazu-Chongqing-Kunming
Trip Code: C001
Overview

Overview
As a civilization with a past spanning back more than 5,000 years, China is a wealth of historical and cultural treasures. One of the best ways to appreciate China's cultural history is to visit the museums. Through observing artifacts of China's past, one can learn much about Chinese culture in a wide variety of areas, including art, politics, literature, philosophy, medicine, and material culture.

In this tour, AbsolutePanda will take you to some of the top national-level museums, such as the Palace Museum of the Forbidden City, Shaanxi Historical Museum and the Terracotta Army Museum to learn about China's amazing history and culture.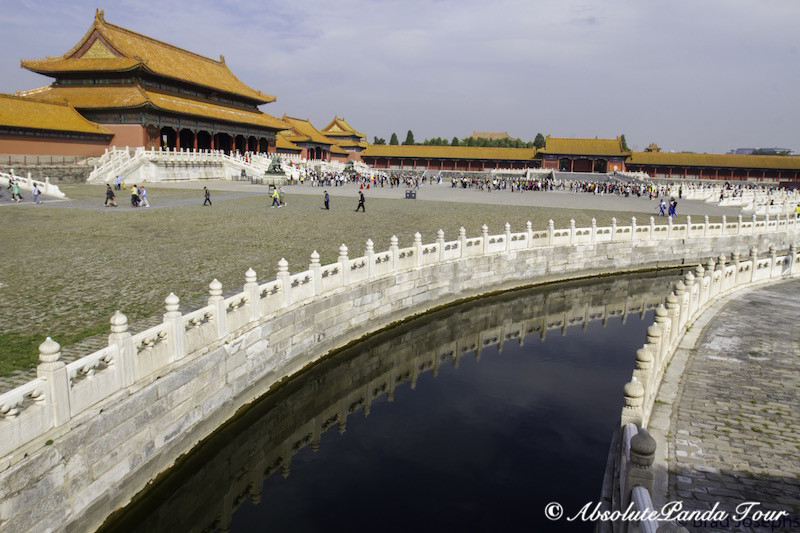 Beijing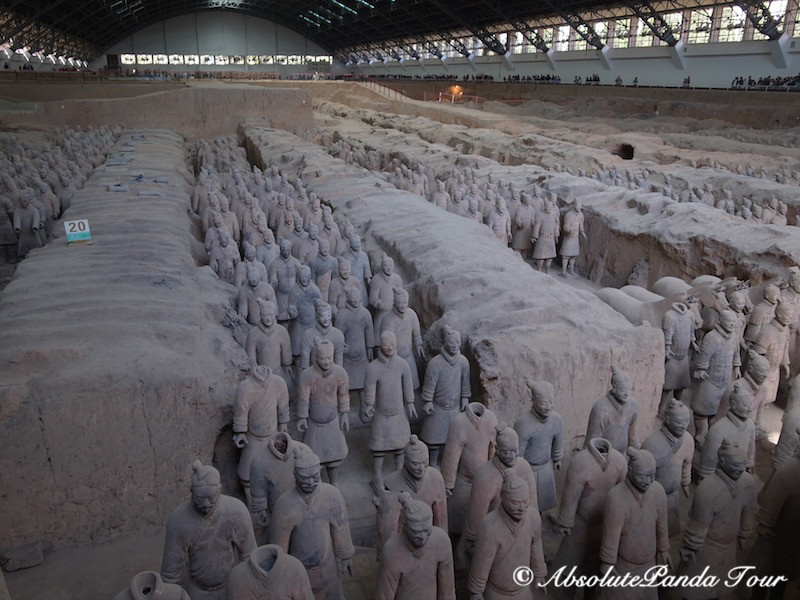 Xian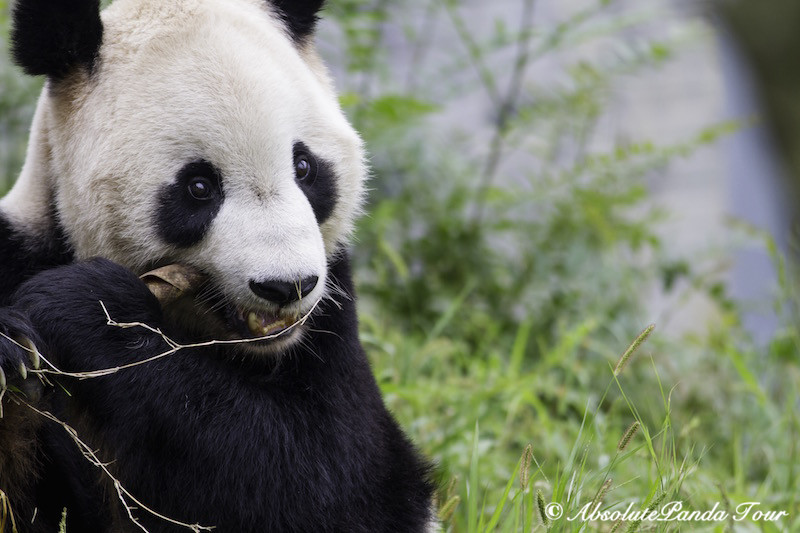 ​Chengdu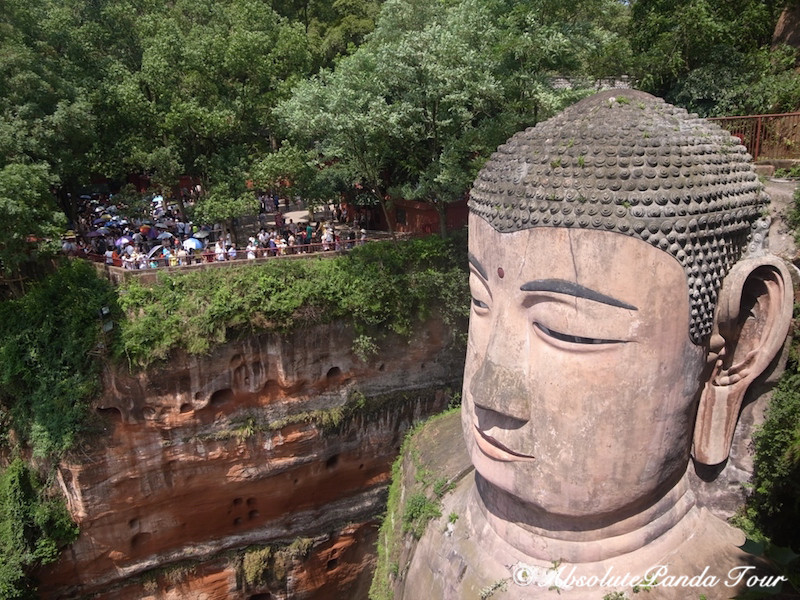 Leshan



Chongqing
Dates and Prices
Upon Request
Itinerary
Day1 Arrival Beijing
Day 2 Beijing
Day3 Beijing to Xi'an
Day 4: Xi'an
Day 5: Xian to Chengdu
Day6 Chengdu
Day7 Chengdu
Day8 Chengdu to Dazu
Day9 Dazu
Day10 Chongqing to Kunming
Day11 Depart Kunming

Day1 Arrival Beijing
Upon your arrival, you will meet AbsolutePanda guide and transferred to your hotel. If time permits, we can have city tour and visit traditional hutong alleyways today.

Day 2 Beijing
Mutianyu Great Wall & Forbidden City

Pick up from your hotel in downtown Beijing before starting a half day excursion to the Mutianyu portion of the Great Wall. The hike takes about 2-3 hours. It features an extremely beautiful natural panorama from the top of the wall. This section of the Great Wall is comparatively easier to climb than most of the other sections.

After lunch, head back to the downtown Beijing to visit the Forbidden City. This site was the ancient Chinese imperial palace from the mid-Ming Dynasty to the end of the Qing Dynasty. For almost 500 years, it served as the seat of the Emperors in Ming and Qing Dynasties as well as the ceremonial and political centre of Chinese government.

Day3 Beijing to Xi'an
Wall & Shaanxi Provincial History Museum

After waking up, we will transfer to the airport for your flight to Xi'an. This city once served as the ancient Chinese capital and is rich in centuries of history from 10 different dynasties. Our tour will visit the city's ancient wall. This defensive structure was originally built in 200 BC and is one of the oldest and best preserved in China.
After lunch at a local restaurant, you'll visit the Shaanxi Provincial History Museum. The province is rich in cultural relics, and the museum houses more than 370,000 precious relics unearthed in Shaanxi, including gold, silver and bronze wares, pottery figures and ancient coins. We will visit the basement of the museum offers the opportunity to also see the magnificent mural paintings from Tang tombs.

Day 4: Xi'an
Terracotta Warriors & Xi'an's Muslim Quarter.

Early in the morning, we will depart to visit Xi'an's most notable destination, the Terracotta Warriors museum. A collection of terracotta sculptures depicting the armies of Qin Shi Huang, the first Emperor of China. It is a form of funerary art buried with the emperor in 210–209 BCE. The purpose of this tomb was to protect the emperor in his afterlife. This museum has gained worldwide attention for the skilled craftsmanship and attention to detail put into each sculpture. After your museum visit, we will enjoy an authentic noodle lunch at a restaurant on the premises popular for this local specialty.
In the afternoon, we head to Xi'an's Muslim Quarter. One of the world's oldest Muslim communities, it was founded some 1,300 years ago by Persian and Arab traders who traveled the Silk Road and settled in the then-capital of China's Tang dynasty (618-907 AD).

Day 5: Xian to Chengdu
Leshan Giant Buddha

Transfer early this morning to the airport for your flight to Chengdu, the capital of Sichuan providence. From there we will venture on to the nearby city of Leshan. During our stay in Leshan, we will visit the Leshan Giant Buddha, a 71-metre (233 ft) tall stone statue, built during the Tang Dynasty. It is carved on a cliff face that looks overview the confluence of the Minjiang, Dadu and Qingyi rivers in the southern part of Sichuan providence. The stone sculpture also faces towards the Buddhist holy mountain, mount Emei. It is the largest stone Buddha in the world, and it is by far the world's tallest pre-modern statue.

Day6 Chengdu
Panda Base & Sanxingdui Museum

In the morning, our team will pick you up around 7:30AM to visit the Chengdu panda breeding base, a non-profit research and breeding facility for giant pandas and other endemic species. We will visit different sections of the center to get a full overview of a panda's development, from a baby panda to the full-grown giant panda.
In the afternoon, we will visit the archeological dig site and museum at Sanxingdui. The name of this site is borrowed from the previously unknown Bronze Age culture that settled in Sichuan. Sanxingdui is now believed to be the site of an ancient civilization. The culture which inhabited it was re-discovered in 1987 when archaeologists excavated remarkable artifacts, that radiocarbon dating dated as being from the 12th-11th centuries BCE.

Day7 Chengdu
Jinsha & Jianchuan Museum Cluster

In the morning, we will visit the Jinsha site museum and archeological dig site. The Jinsha civilization flourished around 1000 BC and shares similarities in burial objects with the Sanxingdui site. Ivory, jade artifacts, bronze objects, gold objects and carved stone objects were found in abundance at the site. It's speculated that the Jinsha culture (1200–650 BC) was a final phase of Sanxingdui culture and represents a relocation of the political center in the ancient Shu Kingdom.
In the afternoon, we will visit Jianchuan Museum Cluster. The complex features more than two million historical and cultural artifacts, mainly from the founder, Dr. Fan Jianchuan's personal collection. This facility has been hailed by the Los Angeles Times as an example of "the increasing openness about the way recent history is viewed in China." The museum cluster is made up of 15 museums. It has a rich repository of over 8 million pieces of artifacts, with 121 of them classified as Class-One National Treasures. This is the largest museum cluster in China. The museums are organized by four major themes: Second Sino-Japanese War (1937–1945), the 'Red era', the Wenchuan Earthquake, and Folklore & Culture.

Day8 Chengdu to Dazu
Anyue Buddha stone carvings

After waking up, we will depart to Dazu to visit the Anyue Buddha stone carvings. Created around 521 AD, this site flourished in the Tang Dynasty, the Five Dynasties and the Song. With over 1,300 years of history, this site is sure to impress even the most seasoned cultural fanatics.

Day9 Dazu
Dazu Rock Carvings

Listed as a World Heritage Site by UNESCO, the Dazu Rock Carvings are made up of 75 protected sites containing some 50,000 statues. Additionally, these carvings feature over 100,000 Chinese characters forming inscriptions and epigraphs. Their rich diversity of subject matter, both secular and religious makes them a unique authority on history and spiritually. They provide outstanding evidence of the harmonious synthesis of Buddhism, Taoism and Confucianism.

Day10 Chongqing to Kunming
Yunnan Nationalities Museum

Yunnan Nationalities Museum is a comprehensive ethnology museum. The ecological environment, religious customs, culture and arts and ethnic relics of the ethnic groups of Yunnan are archived here. The 120,000 items of objects fall into the 16 categories such as ethnic groups, dresses and personal adornment, technique, arts, ecology, ancient books, and strange stones etc.

Day11 Depart Kunming
On the final day of this tour we will escort you to the airport in Kunming for you to depart China or continue on to your next journey. This concludes the scheduled itinerary from Absolute Panda. We can tailor make this trip so as to better meet your timing, budget and interests or arrange a private extension to explore China as you wish. Please contact us for more information.

Accommodations
Beijing
Xi'an
Chengdu
Dazu
Chongqing
Kunming
FAQs
Email us if you have some questions.
Testimonials

"Highlight of my 2-month stay in China - I know whom to thank!"

I was on a business trip in Chengdu and wanted to explore the surrounding areas a bit. I was so lucky to find Philip and Absolute Panda! Philip is responsive, knowledgeable and super helpful. I told him a few places I'd really love to see (panda bears + the Dujiangyan irrigation project) and he arranged a great one day trip for me. In the morning we visited the Panda Breeding Center and I still treasure every moment of it. He made sure we arrived early so we got to see the pandas at their most active and playful (before it gets too hot for them). Philip also helped me secure a spot at the Panda Interaction Center to ensure I was one of the lucky few on that day to be able to hold a baby panda bear. The "donation" cost a bit more than $200 but I think it's totally worth it. Without Philip it would have been very difficult for me to navigate through the center, and I absolutely couldn't have been able to find the Interaction Center (not very well marked as another reviewer mentioned) myself! In the afternoon we visited the Dujiangyan irrigation project, which is very impressive as well. It's amazing that it was designed and built more than two thousand years ago and is still functioning well. It is not as famous as the Great Wall, but its impact certainly far outweighed that of the Wall. Philip is also an accomplished photographer and brought along his professional grade camera. He took many pictures that day and kindly offered to have all pictures downloaded to my PC...
It was a fantastic day. I would recommend AbsolutePanda to everyone!!!


"Absolute Panda and Philip are the Best!!"
After reading trip advisor and getting a recommendation from a colleague, I booked a trip with Philip and Absolute Panda. It is the best trip and experience I have ever had with a tour group. Philip really personalizes your trip and provides great suggestions per your requests. His expertise and knowledge about the pandas was exceptional. We were one of the first people in the park as he had bought the tickets ahead of time. I was also able to be the first to sign up to spend several minutes petting a panda (well worth the additional 2000 RMB). It was definitely a highlight. They also only allow 20 people a day to handle the pandas so getting their early is a must and Philip knew exactly where to go to ensure I was able to book a spot with the panda for later in the morning.
After the Pandas, we took a trip to the ancient town of Luodai and ate at a local eatery. It was nice to experience some of the favorite foods in Sichuan and not be at a typical tourist restaurant. The shopping was great and very affordable and it appeared that I was the only tourist there. We also visited Jinli market which is a replica of a Han Dynasty (2000 years ago). It was beautifully decorated for the upcoming Chinese New Year or Spring Festival. The day was topped off by the Sichuan Opera which offered many skits including the famous face changing, folk music, opera singing, dancing and marionettes.
Philip is also an excellent photographer and shared all his photos he took during our tour. In addition, because his camera was so much better than mine we used his camera for the Panda Research staff to take photos of me and the panda Shuang Xin (age 1 year 4 months).
Please take advantage of visiting Chengdu when you are either in Beijing or Shanghai as it is a short flight from either city. Philip and Absolute Panda are highly recommended and I plan to fly back and book his tour company to visit Jiuzhaigou as well as the other panda base. Philip's knowledge and pricing for what you get in an experience can not be beat. Thank you AbsolutePanda!!
Welcome to email us and be our guests to write the feedback for us.
Trip Photos
Welcome to email us and share your trip photo with us.
Videos
Welcome to email us and share your trip video with us.