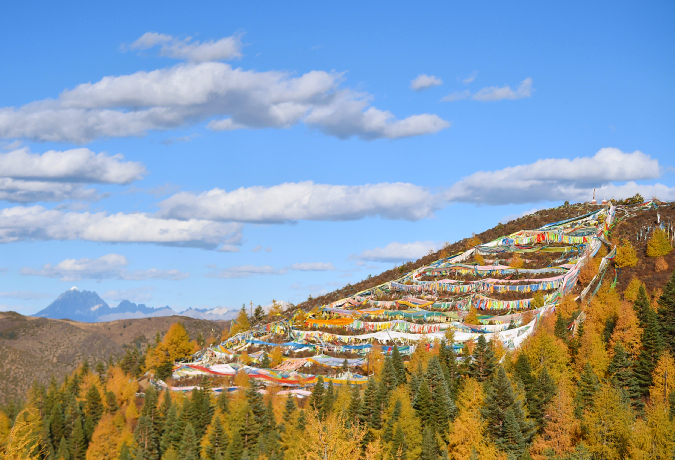 16 Days Explore the Core Areas of Shangri-La
Date: Jun. 2 to Jun. 17, 2024, 2025
Price: From 4960USD/PAX
Trip Focus: Adventure + Shangri-La
Status: Open to Booking
Route: Chengdu-Hailuogou-Kangding-Xinduqiao-Litang-Genie-Daocheng Yading-Xiangcheng-Deqin—Shangri-La City—Lijiang
Trip Code: A002
Overview
The name Shangri-La comes from Tibetan mythology, referring to a land of extreme beauty. The name was known to the world by the novel Lost Horizon written by James Hilton's in 1933 based on the adventure stories of Joseph Rock who traveled extensively in western China in the early of the last century. Now the word Shangri-La has become a synonym of paradise in the heart of every avid traveler who spares no effort to find the very Shangri-La in his/her heart. In reality, Shangri-La is a vast area hidden in the mountains in western China featuring magnificent snow mountains, alpine lakes, indigenous people, colorful architecture, endemic plants, mammals, and breath-taking sceneries.
In this epic adventure into Shangri-La, we are going to take you to the core areas of Shangri-La and unveil you the ultimate beauty of nature and diverse ethnic Tibetan tribal culture in the Grand Shangri-La area featuring lofty and continuous snowy mountains, endless grasslands with grazing yak herds and nomad tents, steep and grand gorges, azure lakes, and the bucolic villages. A variety of unique activities have been planned for this trip to help you explore the untamed part of Shangri-La and immerse yourself into the purest, wildest, and most beautiful natural scenery. Come and join us, we will help you find your own Shangri-La.


Highlights:

• Seeing some of the most breath-taking snow mountains in China including Mt. Minya Konka (7,556m) known as "The King of Mountains in Sichuan", Mt. Genie (6,204m) in Litang, "three holy mountains" in Daocheng Yading, Meili Snow Mountains (the Kawagebo Peak of 6,740m) in Yunnan.

• Hike in some untouched pure nature land including exploring the virgin land by the side of Mt. Genie.

• Explore the core areas of grand Shangri-La inhabited by various minority ethnic groups, from Han people to Yi people, Hui people, and Tibetan people.

• Enjoy the breath-taking landscapes in a great variety including grasslands, pastures, glaciers, hot springs, alpine lakes, primeval forests, monasteries, and Tibetan villages.


Introduction to Trip Destinations:


Chengdu Panda Base
Chengdu Research Base of Giant Panda Breeding (Chengdu Panda Base) attracts tourists and nature lovers worldwide. Conveniently located a short drive away from downtown, this state of the art research facility comfortably houses more pandas than anywhere else within China and abroad. During your visit, you will see pandas ranging from young cubs to lumbering adults as well as the elusive and adorable Red Panda. Additionally, the scenic, garden-like atmosphere of the panda base is especially ideal for urban birding like Red-billed Leiothrix, White-browed Laughingthrush, Ruddy Shelduck, Chinese Blackbird, Spotted Dove, etc.


Hailuogou Glacier Forest Park
The Hailuogou Glacier Forest Park is situated on the east slope of Mt. Minya Konka (7,556m) which is known as "The King of Mountains in Sichuan". The direct distance between Hailuogou (Moxi Town) and Mt. Minya Konka is less than 10km but the elevation goes up from 1,600m to 7,556m. Hailuogou is China's only glacier forest park which is famous for the largest maturely-developed modern glaciers with the lowest elevation among those with the same latitude in the world. It is a perfect place of interest that combines with snow-capped mountains, clouds and mist, fantastic glaciers, primordial forests, hot springs, plateau sunshine, and red rocks. It is a great place to experience four seasons in one day.


Mt. Minya Konka (Mount Gongga)
Mt. Minya Konka (7,556m) is located at the eastern edge of the Tibetan Plateau, in the Daxue Shan Mountain Range, between Dadu River and Yalong River, part of the Hengduan mountainous region. It is the highest peak closest to a large city (Chengdu) in the world. In Tibetan, Konka means "snow white" as it is one of the most famous snow mountains that can be found in China. Covered in the snow all year round, Mt. Minya Konka is a very challenging mountain for mountaineers and trekkers as it is one of the most difficult mountains to conquer, far more difficult than Mt. Chomolungma (8,844.43m). Most people come to Mt. Minya Konka to trek and enjoy the amazing vista of snow-capped mountain scenery that takes your breath away.


Litang Monastery
Litang Monastery is also known as Ganden Thubchen Choekhorling Monastery, it is one of the oldest and largest Tibetan Buddhism monasteries in the Kham Area and was founded by the 3rd Dalai Lama (Sonam Gyatso, 1543-1588) in 1580. In the Tibetan area, it says "Three Big Monasteries of Lhasa ranks top, Ganden Thubchen Choekhorling Monastery of Litang in Kham ranks second, Ta'er Monastery in Amdo ranks third". Also, Litang is the birthplace of the Dalai Lama VII and the Dalai Lama X which has improved Litang and the monastery's influence. Besides, Litang Monastery got a huge reputation because Dalai Lama VII once taught in there.


Mt. Genie (Genie Mountain)
Mt.Genie is ranked as the third highest peak in Sichuan with an altitude of 6,204m after Mt. Minya Konka (7,556m) and Yaomeifeng (6,250m) of Mt. Siguniang. Mt.Genie is the thirteenth holy mountain among the twenty-four holy mountains of Tibetan Buddhism. Also, it is well known for the Old Lenggu Monastery, Tibetan village, virgin forest, beautiful grassland, alpine lakes, hot spring, etc. Mt. Genie is rarely known by people and it is a good place to take a hiking tour. On this trip, we will pay a visit to the Old Lenggu Monastery which was built in 1164 and faces the Mt. Genie. We may have the chance to spot Blue Sheep and Tibetan Partridge there.


Daocheng Yading National Park
Daocheng Yading National Park was first introduced to the western world by the famous Austrian-American adventurer Joseph F. Rock in 1928. The renowned "last pure land" centers around three sacred snow-capped mountains named Yangmaiyong (5,958m), Xiannairi (6,032m), and Xianuoduoji (5,958m). This region is comprised of some extraordinary forested valleys, crystal-clear rivers, and glacier-fed lakes. Additionally, the unique culture of the local Tibetan communities is reflected in the numerous colorful prayer flags, stupas, and marnyi stones that are ubiquitous in the area. It is also a well-known place for hiking.


Mt. Meili (Meili Snow Mountain)
Mt. Meili is one of the most sacred mountains of Tibetan Buddhism which is a holy land for worshiping. Pilgrims from Tibet, Qinghai, Sichuan, and Gansu come here at the beginning of each winter to worship. Located at Yunnan Province, Mt. Meili sits on the border of Yunnan and Tibet, where the three famous rivers, namely the Jinsha River, Mekong River, and Lancang River flow. The Kawagebo Peak (6,740m) of Mt. Meili is the highest in Yunnan. Mt. Meili is a challenging virgin mountain for all climbers from home and abroad as no one has ever reached the top. It is a must to admire the sunrise over the Meili Mountain.


Lijiang Ancient Town
Lijiang Ancient Town of Yunnan was listed as UNESCO World Heritage Site since 1997. It is one of the four best-preserved ancient towns in China, along with Langzhong Ancient Town in Sichuan province, Pingyao Ancient Town in Shanxi province, and Shexian Ancient Town in Anhui province. As a well-preserved ancient town, Lijiang is also known its ethnic minorities with brilliant culture such as the Naxi ethnic minority. That is why the buildings here incorporate the best parts of the architectural traits of Han, Bai, and Tibet into a unique Naxi style. Also, in Lijiang, you will find its romantic and relaxing charm of the town without city walls.



How Can We Make This Trip Special?
•

Many times of running this itinerary for western nature lovers enables us to ensure your trip is enjoyable and comfortable in the wilderness.



•

A team of passionate guides specializing in photography and wildlife with rich experiences of guiding and solid knowledge about wildlife and local places.



•

This trip can be customized to better meet your travel style by centering on a different focus.



•

20-plus years of working in the travel industry and serving travelers from all over the world enable us to know how to make great trips for travelers of different travel styles.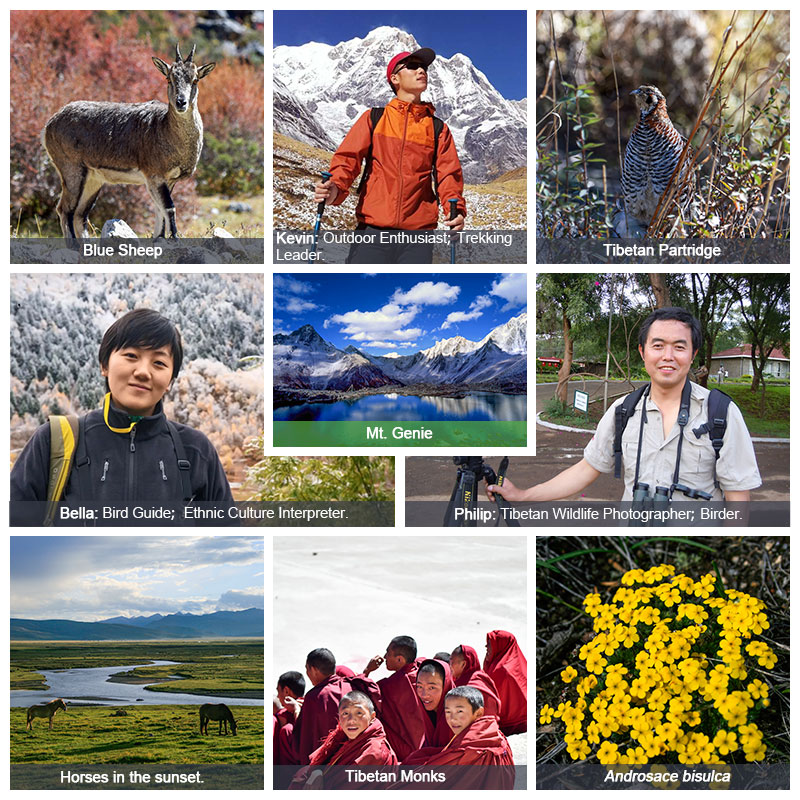 What Makes AbsolutePanda Excellent?
• We are one of the premier travel companies focusing on panda and other wildlife in China.
We use AbsolutePanda as company brand because of our deep love toward panda and our determination to create your absolutely enjoyable panda trips.
Since 2003, our professional tour leaders and wildlife experts have helped thousands of travelers gain an in-depth understanding of Giant Panda and their companion animals, enjoy stunning scenery all over China and explore the authentic local culture.
• Exclusive Quality & Value Guarantee.
We define our quality by well-designed itineraries, stunning destinations, creative interactions, small groups, professional guides, and reasonable prices.
• Explore China in comfort and your style.
We understand each traveler is different. In addition to selected accommodations, meals and vehicles, we would like to show you the real China by an authentic experience with incredible wildlife and lovely locals.
• We care and share.
We believe the best way to help wildlife is through love and appreciation. By bringing nature lovers to enjoy the beauty of nature in China, we hope that local people can know the value of wildlife and learn how to love and appreciate those beautiful creatures living near their villages.
Map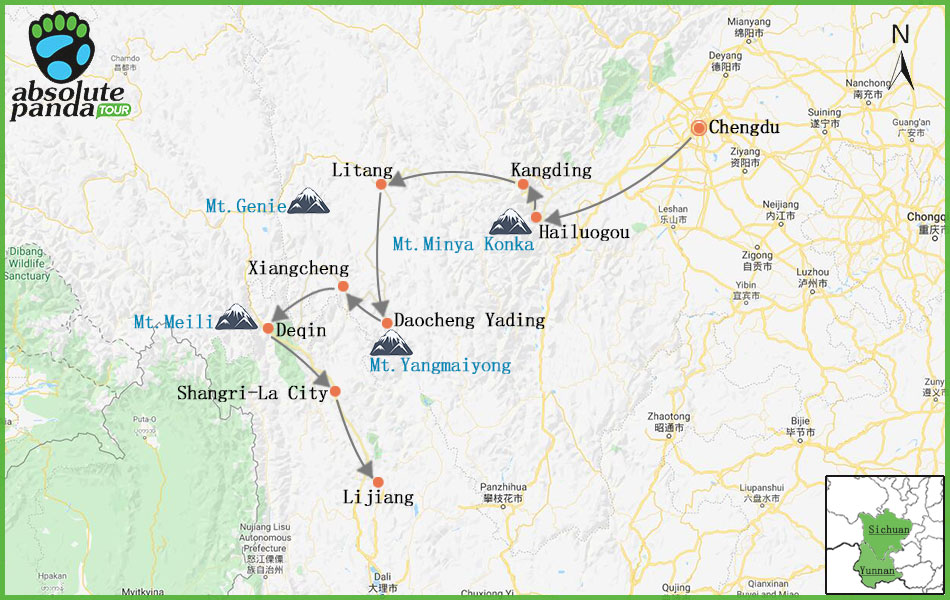 Explore the Core Areas of Shangri-La Trip Map
Itinerary


Outline: (​Trip I: Start from Chengdu)

Day 1. Arrive in Chengdu. (D)
The airport pick-up. City exploration based on your time of arrival. Overnight: Chengdu (500m)

Day 2. Chengdu-Hailuogou. 320km 6h (BLD)
Drive to Hailuogou after paying a visit to Chengdu Panda Base. Overnight: Hailuogou (1,600m)

Day 3. Hailuogou-Kangding. 75km 2h (BLD)
Explore inside Hailuogou Glacier Forest Park, then drive to Kangding. Overnight: Kangding (2,700m)

Day 4. Kangding-Xinduqiao-Litang. 270km 6.5h (BLD)
Drive to Litang via Xinduqiao. Overnight: Litang (4,000m)

Day 5-7. Litang-Genie. 80km 3h (BLD)
Drive to Genie and enjoy a three-day adventure hike in the Genie Mountain Range. Overnight: Genie (Around 4,000m)

Day 8. Genie-Daocheng Yading. 240km 6.5h (BLD)
Drive to Daocheng Yading. Overnight: Shangri-La Town (2,950m)

Day 9. Daocheng Yading. (BLD)
Explore inside Daocheng Yading National Park. Overnight: Shangri-La Town (2,950m)

Day 10. Daocheng Yading-Xiangcheng. 130km 3.5h (BLD)
Drive to Xiangcheng. Overnight: Xiangcheng (2,850m)

Day 11. Xiangcheng-Deqin. 230km 6h (BLD)
Drive to Deqin. Overnight: Deqin (3,350m)

Day 12-13. Mt. Meili. (BLD)
Explore Mt. Meili. Overnight: Deqin (3,350m)

Day 14. Deqin—Shangri-La City. 170km 3.5h (BLD)
Drive to Shangri-La City. Overnight: Shangri-La City (3,300m)

Day 15. Shangri-La City—Pudacuo National Park-Lijiang. (BLD)
Drive to visit Pudacuo National Park, then head to Lijiang. Overnight: Lijiang (2,400m)

Day 16. Depart Lijiang. (B)
The airport drop-off.


Details:

Day 1. Arrival in Chengdu. Meals: D
The airport pick-up. Based on the time you arrive, we can plan some free city tour programs such as visiting People's Park to experience the typical laid-back lifestyles of Chengdu or taking you to Jinli Street to feel the bustling shopping street with unique local souvenirs and delicious local take-away food.
Overnight: Chengdu (500m)
Day 2. Chengdu-Hailuogou. 320km 6h Meals: BLD
We will visit the Chengdu Panda Base early in the morning which is the best time to see panda when they are more active. Chengdu Panda Base is the breeding center that has the most giant pandas of different ages in the world. Our tour guide will tell you many stories of panda you may not know. You will have an absolute panda experience! Followed by an early lunch, we will head to Hailuogou Glacier Forest Park via Ya'an.
Overnight: Hailuogou (1,600m)
Day 3. Hailuogou-Kangding. 75km 2h Meals: BLD
Today we will explore inside Hailuogou Glacier Forest Park. We will walk through ancient forests of thousands of years, visit the azure lakes by the foot of snow mountain, and step on the glacier of lowest-latitude in the world. Cable cars and buses will be used to transfer to different campsites. If the weather is good we can view the main peak of Mt. Minya Konka from No.4 Campsite. Then we will drive to Kangding — the hometown of Kangding Love Song.
Overnight: Kangding (2,700m)
Day 4. Kangding-Xinduqiao-Litang. 270km 6.5h Meals: BLD
Today we will drive to Litang via Kangding. Kangding was for many centuries an important trading city along the ancient Tea Horse Trade Road where Chinese brick tea, slat, and silk were carried by porters from Chengdu and other centers to trade for Tibetan horses, medicine, and wool. Along the ancient Tea Horse Trade Road, we continue heading west to Litang, en route we will visit Xinduqiao, the paradise of photography. This picturesque small town is famous for plateau pastoral scenery, with spectacular snow-capped mountains, vivid green grassland, tall and straight poplars, crystal streams and dotted Tibetan houses.
Overnight: Litang (4,000m)
Day 5-7. Litang-Genie. 80km 3h Meals: BLD
Departing from Litang, we are going for a three-day adventure in the Genie Mountain Range. We will hike on the grassland by the alpine lakes by the foot of the snow-capped mountain and discover endemic flora and fauna in the forests under the guidance of local guides. Mt. Genie lies in the southwest of Litang county of Ganzi Prefecture in Sichuan with an altitude of 6,204m. Genie Mountain is covered with snow all year-round. The knife-like ridges, steep and towering, make it varied topographically. Luxuriant alpine forests on the slope of Genie Mountain are followed by grassland, bushes, winding rivers, and grassy marshland at the valley and alpine pasture at the farther end. Genie Mountain, a sacred place in nature, a fantastic place for adventure.
Overnight: Genie (Around 4,000m)
Day 8. Genie-Daocheng Yading. 240km 6.5h Meals: BLD
Leaving Genie Mountain, we are heading south to Daocheng Yading. Daocheng is a Kham county blessed with a varied and beautiful landscape. From the northern glacial-erosion highland where thousands of lakes and ponds are scattered and crowds of wild animals are inhabited.
Overnight: Shangri-La Town (2,950m)
Day 9. Daocheng Yading. Meals: BLD
Today we will explore inside Daocheng Yading National Park, the core of the Grand Shangri-La zone. Daocheng Yading is known for being one of the best-preserved and most primitive natural scenic spots in China. With its pure and amazing plateau scenery, it is called "the last pure land on earth", "the last Shangri-La", "Western China adventure hub" and "the holy land in the sun". We will hike in the valley of the snow mountain, walking around the holy lakes and grassland. There are some nomadic tents in the valley where we have a chance to meet up with some local nomads. You will feel immersed in the pure highland nature while challenging your physical limitation.
Overnight: Shangri-La Town (2,950m)
Day 10. Daocheng Yading-Xiangcheng. 130km 3.5h Meals: BLD
On the way to Xiangcheng, we will spot the beautiful villages scattered amongst wheat-field-paddies in the valley ground. The large, cubicle houses look like little castles and with their white-chalked exterior walls, they give the whole valley a very exotic air. Xiangcheng belonged to Xikang which was a province of China in the 1950s. Being a necessary overnight-stop on the "Backdoor" — route to Yunnan, the town is a pleasant place to linger or to serve as a starting point for excursions into the surrounding mountain areas.
Overnight: Xiangcheng (2,850m)
Day 11. Xiangcheng-Deqin. 230km 6h Meals: BLD
We are heading Deqin to meet Mt. Meili. It will be a long driving day with twisty mountain roads and mount climbing up and down. Our local guides will schedule many terrific stories and explanations to any of the question came up to you to provide you a better understanding of China.
Overnight: Deqin (3,350m)
Day 12-13. Mt. Meili. Meals: BLD
Explore Mt. Meil which will treat you grandly with her indescribable grace. Known for the grandest view in Yunnan Province, Mt. Meili (Meili Snow Mountain) boasts numerous snow-clad ridges and peaks, thirteen of which exceed 6,000m above the sea level. The most splendid view is of the Kawagebo Peak, the highest in Yunnan rising about 6,740 meters, it is still a "virgin peak" for no one has ever reached the top. Visitors are treated to the spectacular view from all vantage points. The continuous mountain ridges feature snowy peaks and the sun throws golden lights on the low-floating clouds which form various extraordinary shapes, affording yet another splendid view!
Overnight: Deqin (3,350m)
Day 14. Deqin—Shangri-La City. 170km 3.5h Meals: BLD
Today we are driving all day south to our destination with the name of the theme of this adventure—Shangri-La City in Zhongdian, Yunnan Province. The town is famous for its beautiful snow mountain and grassland nature scenery, and the featured Tibetan folk house and the giant prayer wheel and the monasteries. After the long day of driving, we deserve a peaceful night in the old town. We will visit a national park at a very high elevation the next day.
Overnight: Shangri-La City (3,300m)
Day 15. Shangri-La City—Pudacuo National Park-Lijiang. Meals: BLD
Drive to Lijiang after visiting Pudacuo National Park. As the first national park in China, Pudacuo qualifies as a natural wonderland according to any standard. It contains endemic species of fish found nowhere else in the world, rare and beautiful orchids, Black-necked Crane, and Taxus yunnanensis, a yew whose extracts are indispensable to the creation of many cancer-treating drugs. Nestled in the mountains of Southwest China, the park is an integral part of the Three Parallel Rivers Scenic Area, a UNESCO World Heritage Site. We are going hiking in this beautiful highland park and track some wildlife at the same time. Then check-in to our hotel in Lijiang Ancient Town which was listed as UNESCO World Heritage Site since 1997.
Overnight: Lijiang (2,400m)
Day 16. Depart Lijiang. Meals: B
Airport drop-off. On the final day of this tour, our team will escort you to the airport and assist you with luggage check-in.


Trip II: The same trip starts from Lijiang to Chengdu!
We can also organize a trip traveling the same route back to Chengdu starting from Lijiang! Contact us if you choose to do Trip II.

Notes:
1. If you need help in arranging a flight to Chengdu from other major cities of China such as Beijing, Shanghai, Xian, or a departure flight from Lijiang, please feel free to contact us, we are more than happy to provide any support we can to facilitate your trip planning.
2. This trip ventures into a remote area that features high altitude. Follow the advice from your doctor on altitude sickness before deciding to join this trip. In some events, high elevation can cause severe health complications for those with cardiovascular diseases or other poor cardiopulmonary function.
3. The overnight altitudes and driving hours listed in the itinerary are just for your rough reference.


Dates & Prices


1. Dates

Jun. 2 to Jun. 17, 2024,2025

Email us to tailor-make a tour that can meet your taste, budget, and schedule best.


2. Prices

The AbsolutePanda team works hard to provide the highest-possible quality tour experiences at a fair price. However, after working in the travel industry for more than 20 years, our team knows that no two travelers are alike in terms of their travel styles, personal interests, choice of guides, and preferences in restaurants and hotels. For AbsolutePanda, our client's satisfaction is a top priority. To meet the needs of different clients and ensure you enjoy a trip suited to your preferences, you are welcome to email us with specific requests ranging from trip themes, guides, the grade and brand of vehicles, accommodations, restaurants, etc. We will try our best.

To ensure our guest the best trip, we set our minimum departure number at four travelers and the maximum departure number at twelve travelers. That means the trip size is 4 to 12 participants.

The cost for a group of 4 to 12 people:
4960USD/PAX

Single supplement:
530USD/PAX

The cost includes:
1. Vehicles listed on the trip. Fuel, tolls, airport pick-up, and drop-off are included in the price. The size of the vehicle is based on the number of participants for this itinerary;
2. An English-speaking trekking guide for the whole trip;
3. Local camping assistant for trekking days listed in the itinerary;
4. Meals listed above as BLD;
5. Bottled water and snacks;
6. Entrance charges listed in the itinerary;
7. China Domestic Travel Insurance;
8. Hotels and hostels listed in the itinerary.

The cost excludes:
1. Alcoholic drinks during the meal;
2. Extra charges due to change of itinerary from client-side or factors beyond the control of AbsolutePanda such as natural disaster and governmental policy change;
3. Discretionary tips to the guide and driver;
4. All personal expenses, such as laundry service or for personal shopping;
5. Train ticket or airfare to Chengdu and out of Lijiang;
6. Any items not listed in the itinerary as included;
7. Entrance fee, car rental, or meals during your free time trip;
8. Single supplement;
9. Personal sleeping bags.

Notes:
1. This trip price is based on two clients sharing one twin-bed room in 3-star standard hotels in big cities and local best guesthouses or camping in a remote area. If you prefer to use a private room or we cannot find a roommate for you, then a single supplement will be added to your trip price.
2. For camping days, two clients sharing one tent. If you prefer a single tent by yourself, you are welcome to contact us ahead of time.
3. During the camping days, you are welcome to join our guide for cooking meals.


3. Experienced Guides

• Bella: Born in Dali of Yunnan Province, from Bai ethnic family, Bella was brought up in a small county famous for ethnic Bai culture, abundant natural resources, and rich tourism resources. After graduation from high school, she chose to study tourism at university so that her passion for nature and travel could continue. She started her career in tourism with AbsolutePanda after graduation from her university. After years of hard-working, now she has become an expert in multiple fields, including birding, photography, food, and ethnic culture. Bella is a big fan and great spotter of wildlife, a passionate bird guide, and an in-depth cultural interpreter. She loves sharing news and her pictures or videos of wildlife on social media. Though Bella is still very young, her passion, knowledge in nature and culture, fluent English, and guiding expertise will make your trip truly enjoyable.

• Philip: A local guide born in the Sichuan Tibetan area with fluent English and basic Japanese, Philip is an exceptional photographer and had guided many Minya Konka trekking trips since 2004. As a trekking guide, Philip also has a keen interest in Buddhism, birds, and Chinese cuisine.

• Kevin: Graduated from Southwest University of Science and Technology in 2016 majoring in Engineering Management, Kevin pursued a different road compared with most of his classmates because of his affection in nature. His involvement in nature has started far before his graduation, he has become a famous outdoor enthusiast and nature lover among his classmates during his campus life. He has actively participated in lots of outdoor activities like cycling and mountaineering. He successfully organized biking from Sichuan to Tibet Autonomous Region and cycling around Hainan Island. He trekked the Poon Hill in Nepal and 20 plus mountains of different sizes in China. He participated in the emergency aid training class provided by the Red Cross Society of China and has got the First Aider Certificate.

Notes:
1. Please note that our guides with specialized knowledge are not always available, especially during our busy season from April to October. If you have an on-planning trip, please contact us as early as possible so that we will block the date of our expert guide for you.
2. To our AbsolutePanda team, our clients' overall satisfaction with their trip is the top priority. We can create a different option to make it easier for you to choose a tour that fits your style and budget. If you prefer to travel in a different style than the option we've provided here, please feel free to contact us.
3. For travelers who hope to tailor-make the programs with their specific travel preferences in mind (transportations, hotels, exclusive privileges, and famous local experts), tailor-making a tour is the best way to ensure your desires are met. Please contact us with your specific needs and we will prepare an itinerary based on your expectations. Once you are satisfied, we will work out the cost and send it to you. Please feel free to ask any questions to learn more.

When you put your trust in our team, we are certain to help you enjoy an unforgettable travel experience in China!


Accommodations


AbsolutePanda firmly believes travel is an art. To ensure every trip with us is a great travel art for our clients, the AbsolutePanda team does all we can to consider every possible detail. The choice of hotels is an essential part of making a great trip. After many years of running a travel business, we have built up our network of cooperative hotels at different levels. We understand people are different in the choice of hotels when they travel. If you want to use some specific hotels, please feel free to let us know, we are delighted to book it for you at a competitive price to make the hotel choice better meet your taste, budget and travel style. We can either reserve a hotel with competitive price for you or simply include the hotel into your trip cost if possible. You are welcome to contact us and tell us your requests, we will do our best to create the best travel itinerary for your private use.

If you need help with hotel booking in other big cities of China at different styles and luxury levels (International-brand Hotels, Local Brand Hotels, Economical Hotels), please feel free to email our team at info@absolutepanda.com.


FAQs


1. How is the weather in Sichuan and Yunnan in summer?
Chengdu: It is quite hot and humid in summer, the temperature is between 25-32℃
Mt. Minya Konka: The elevation inside the Hailuogou Glacier Forest Park is around 2,850m. It is very cool inside, the temperatures of day and night are very different, so please bring some coats with you, as well as sunscreen and rain jacket.
Mt. Genie: The elevation of Litang and Genie is above 4,000m. It is quite cool in summer but the sun could be very strong. Temperature is between 5-20℃.
Daocheng Yading: The elevation is roughly from 2,950 to 4,500m. The climate is the typical highland climate.
Mt. Meili: The elevation of Deqin county is from 3,350 to 4,500m. The climate is also a typical highland climate as above.
Shangri-La City: The elevation is about 3,300m. Temperature is between 15-26℃ during the sunny days, while it is around 10-18℃ when it rains.

2. What kind of food will be provided?
One of the principles of AbsolutePanda toward food during travel is that we take every meal as an important part of travel experience. So we carefully choose restaurants. Whenever it is possible we always dine at a nice local popular restaurant. In this way, our travelers enjoy the authentic local gourmet and try as many different varieties as possible. For western travelers, we also prepare some simple western breakfast though you are always welcome to try local Chinese style.

3. Is there any altitude problem for this trip?
This trip will overnight on the high altitudes from 2,400m to 4,000m. Our journey starts from low elevation (500m) area and slowly goes up to high elevation Tibetan Plateau so you have plenty of time to acclimatize to elevation. Our guide has rich experience in taking care of our clients for the trip to the highland. Surely, we also will suggest you seek advice from your doctor on altitude sickness and bring necessary medications before you decide to join this trip. In some events, high elevation can cause severe health complications for those with cardiovascular diseases or other poor cardiopulmonary function diseases.

4. What kind of lodging will we stay at?
We will choose featured local guest houses, three or four-star hotels run by local people. It is a great chance to experience local hospitality and culture by staying with lovely people.

5. If I have dietary restrictions, will that be a problem for your team to accommodate?
Our team is experienced at making sure all of our client's needs are met. If you or anyone in your group has specific requirements for food, we are happy to accommodate your needs.

Email us if you have any questions. Read our FAQ


Testimonials


Amazing local company—the best and most reliable.
I have worked in china as international tour escort for ten years and with a multitude of companies and these guys are in a league by themselves. They have long track record of success for 7 years, have the best connections and the best guides. I can't say enough about them. They can also organize the best local guides for anywhere in china, and are logistical wizards all around.
—Brad J from the US
April 19, 2015

Welcome to email us and be our guests to write the feedback for us. Testimonial of AbsolutePanda


Videos & Photos

Mt. Genie and Lenggu Monastery.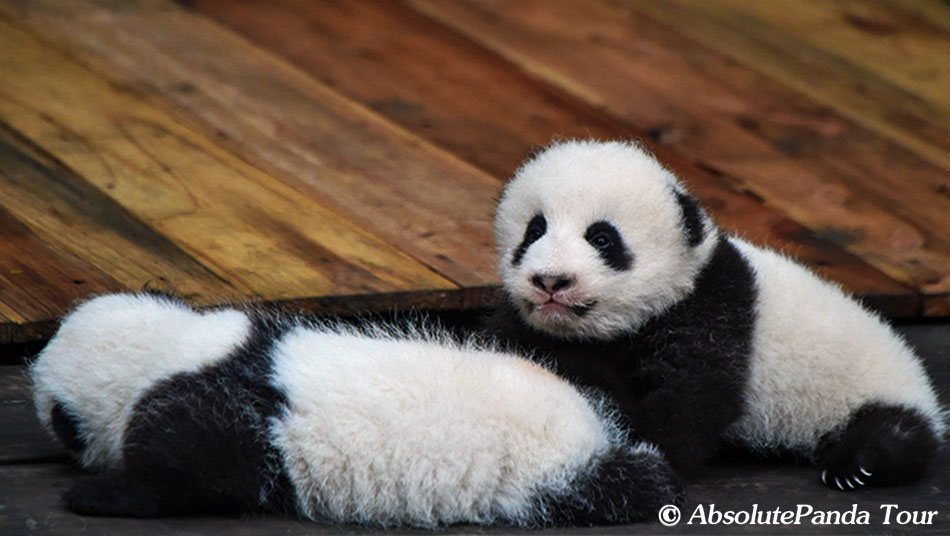 Baby Giant Panda in Chengdu Panda Base.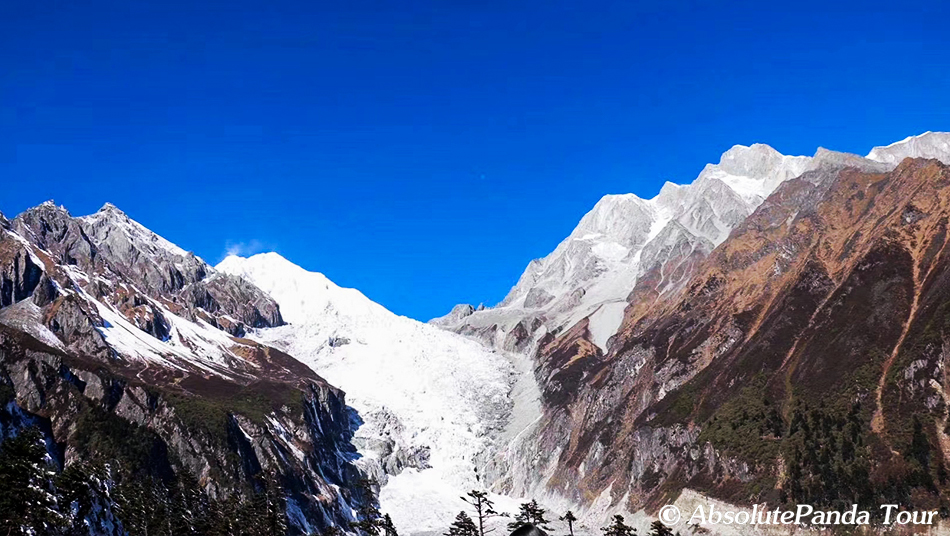 Hailuogou Glacier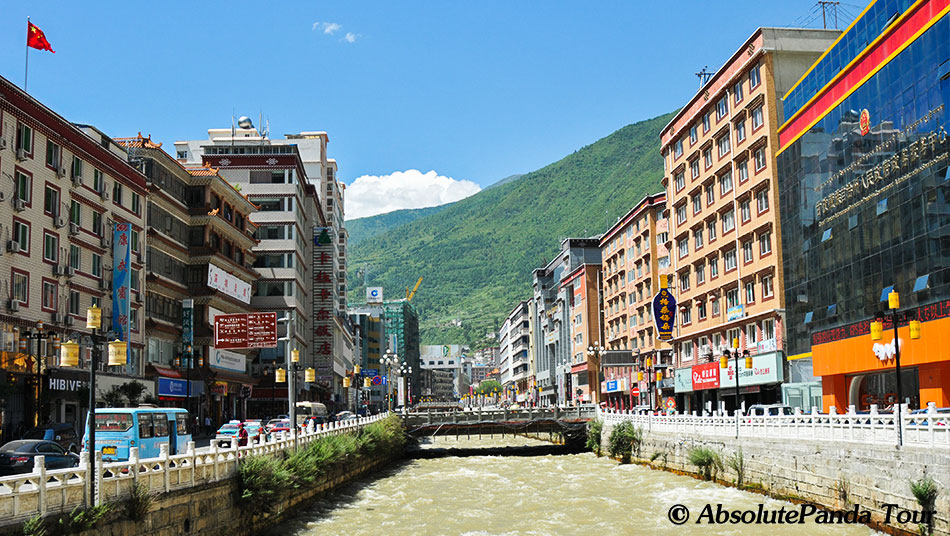 Kangding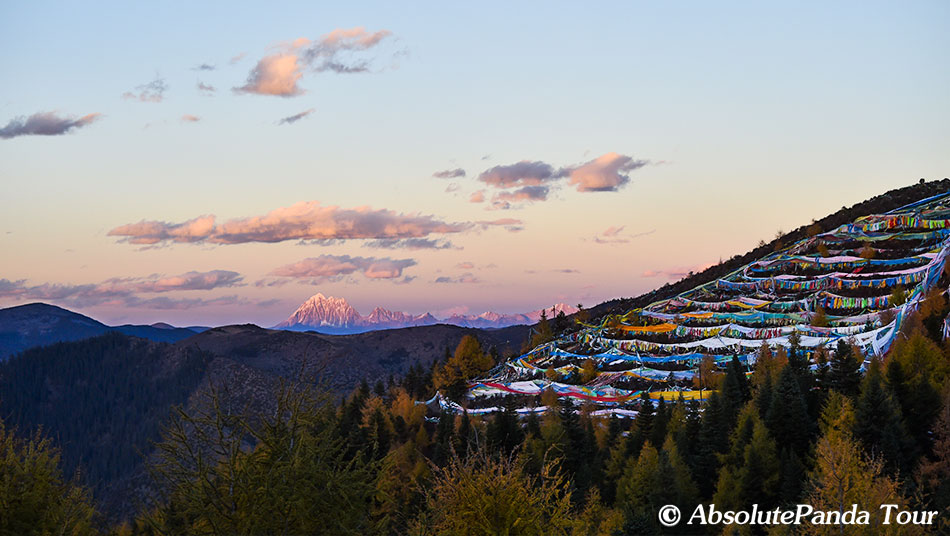 Sunset of Mt. Yala on the way.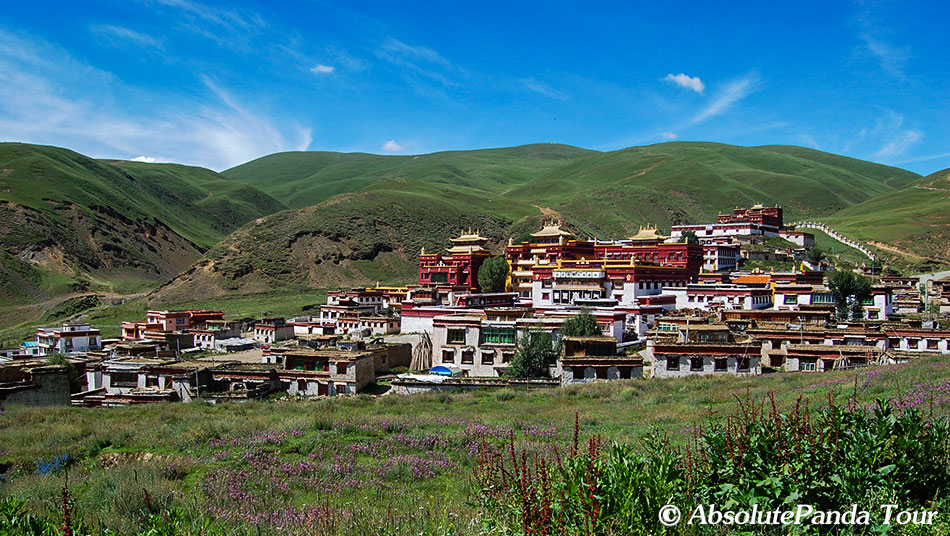 Litang Monastery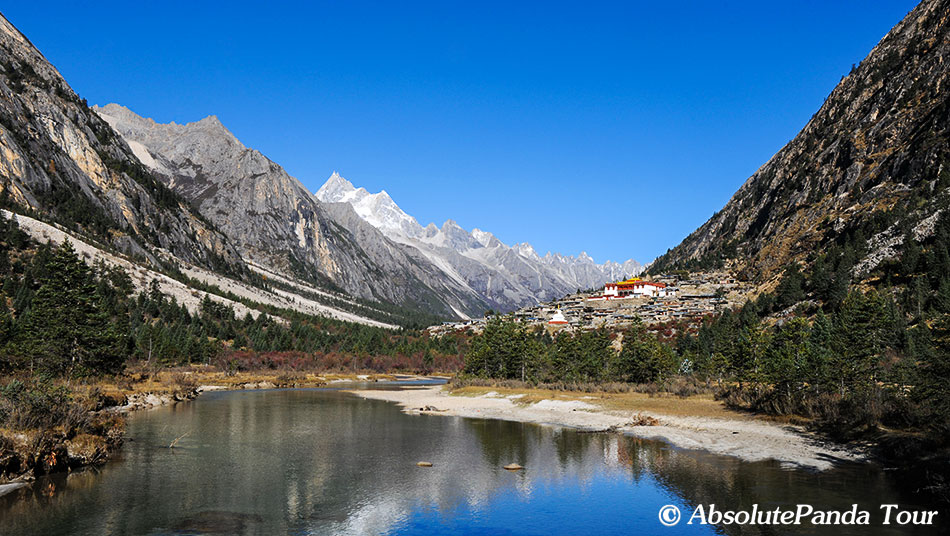 Mt. Genie and Old Lenggu Monastery.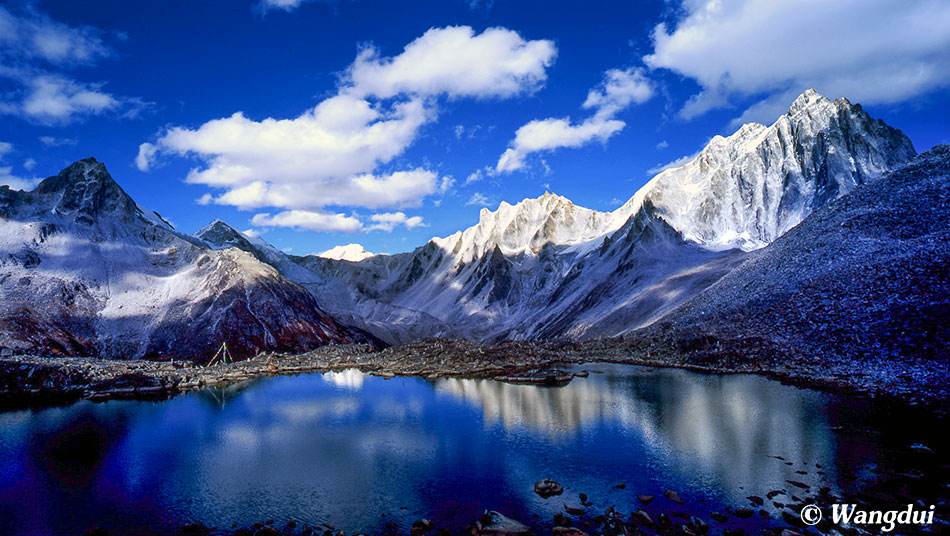 Mt. Genie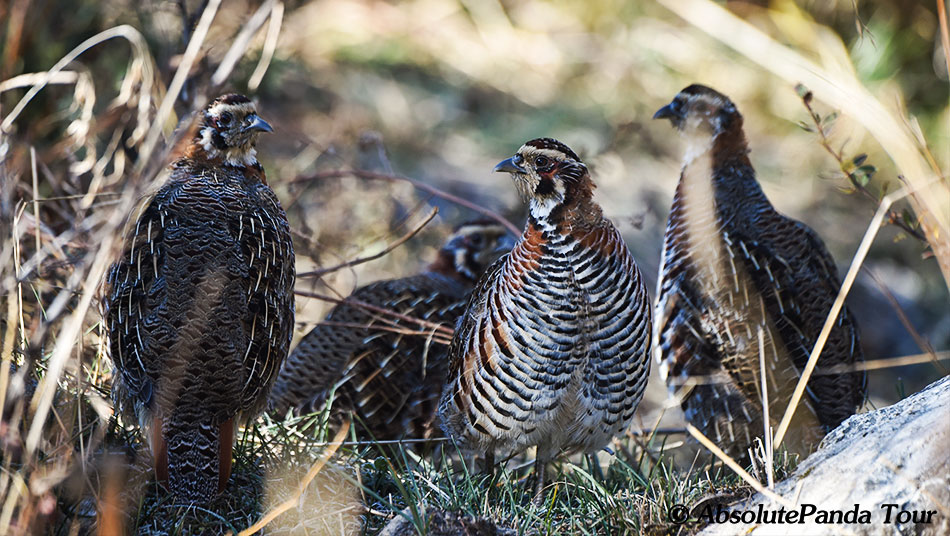 Tibetan Partridge in Genie.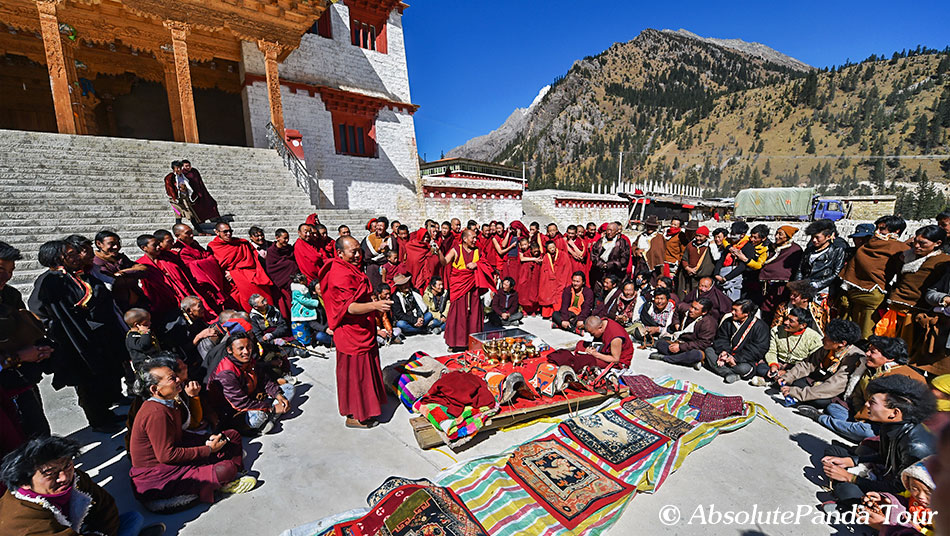 New Lenggu Monastery in Genie.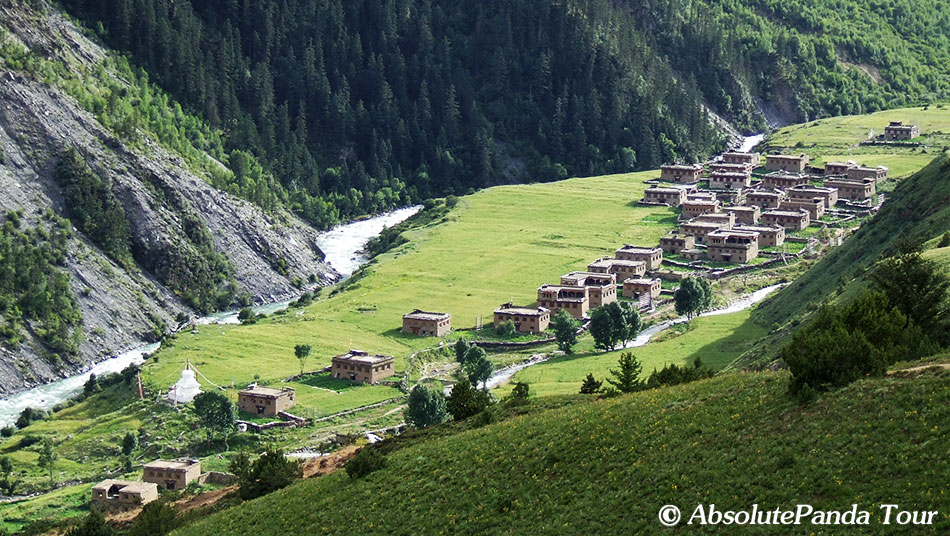 Tibetan Village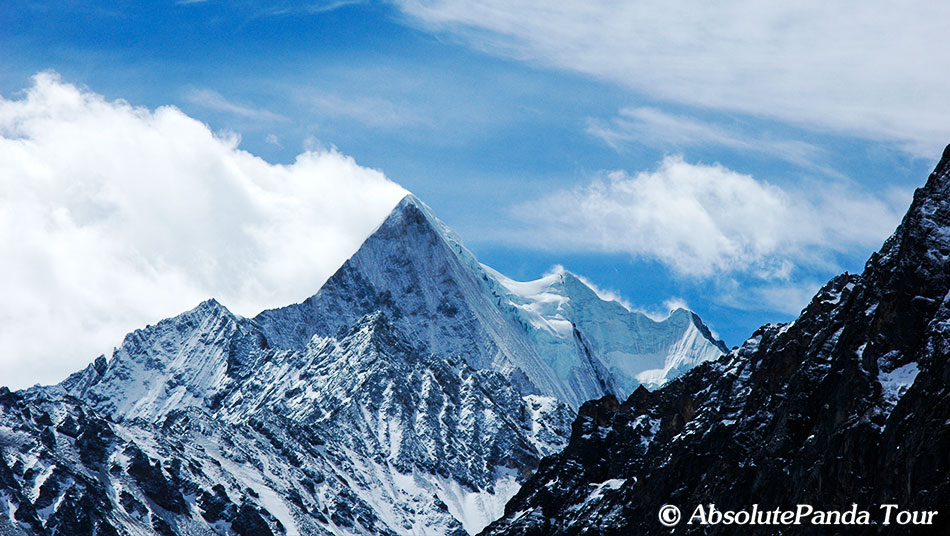 Mt. Xianuoduoji (5,958m) of Daocheng Yading.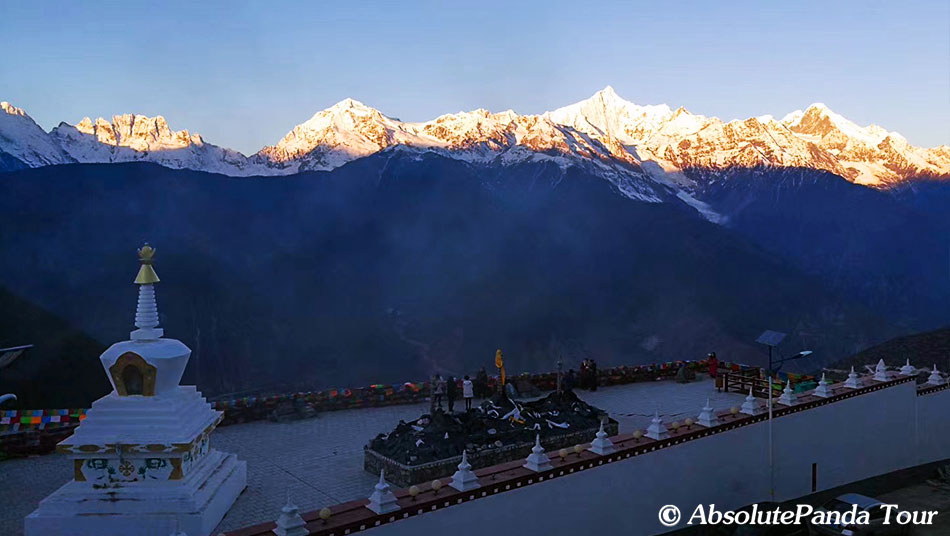 Mt. Meili from Feilai Monastery.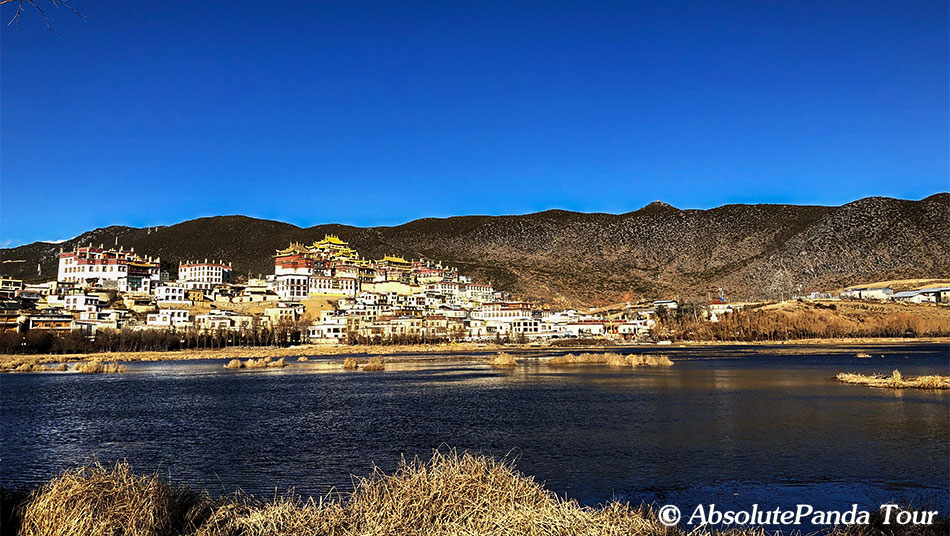 Ganden Sumtseling Monastery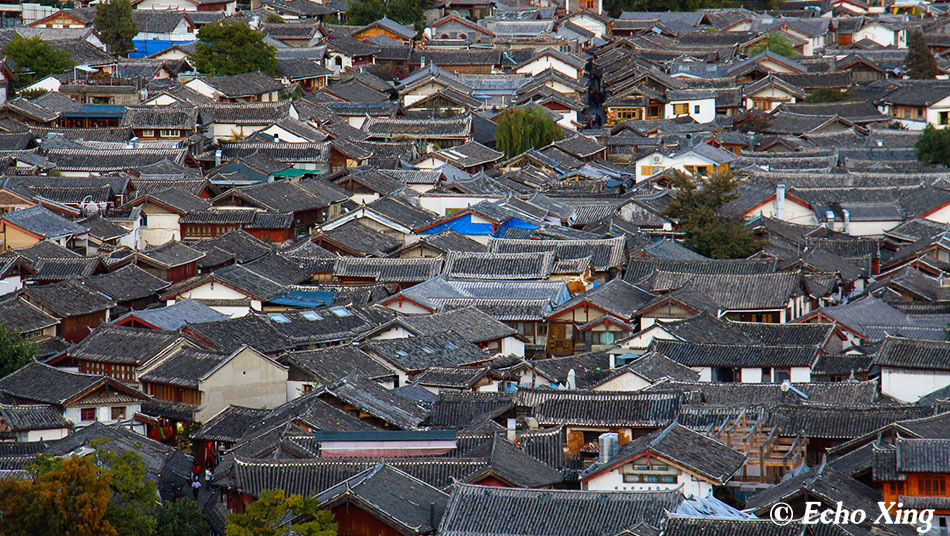 Lijiang Ancient Town