Mahjong
Many people played mahjong before.

No, today we are not talking about this mahjong on pc. We are talking about the real game or a kind of sports---Mahjong.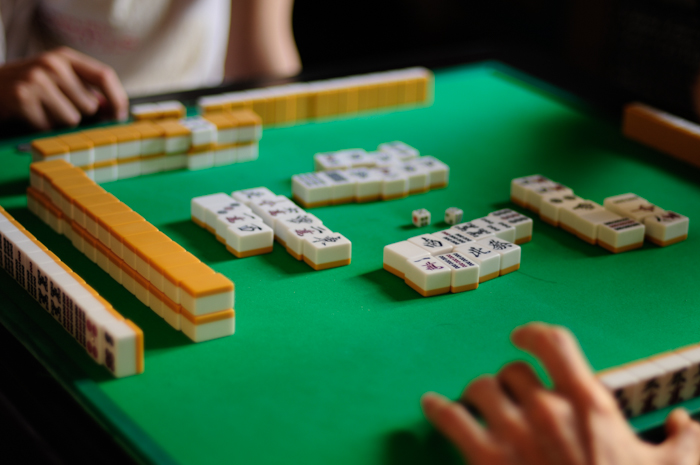 Mahjong is a game that originated in China which is commonly played by 4 players. The game and its regional variants are widely played throughout Eastern and South Eastern Asia and have a small following in Western countries. Similar to the Western card game "rummy", Mahjong is a game of skill, strategy, and calculation and involves a degree of chance.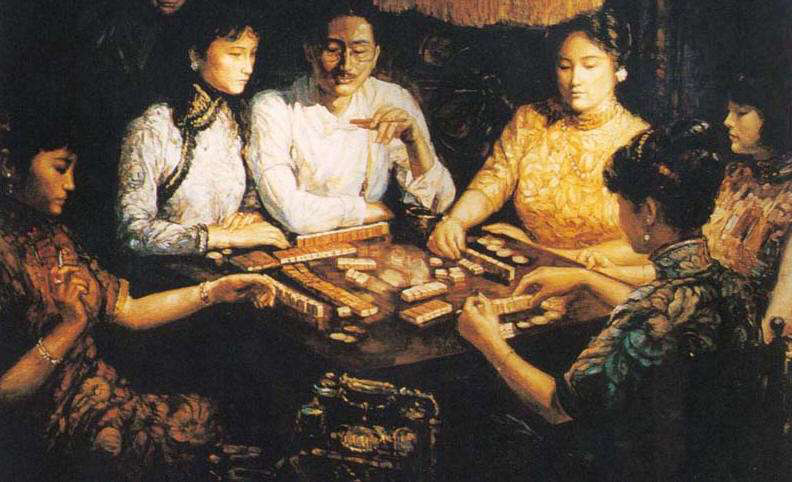 A game with various version of rules

Mahjong is played with a set of 144 tiles based on Chinese characters and symbols, while some regional variations use a different number of tiles.

In most variations, each player begins by receiving 13 tiles. In turn players draw and discard tiles until they complete a legal hand using the 14th drawn tile to form 4 groups (melds) and a pair (head).
There are fairly standard rules about how a piece is drawn, how a piece is stolen from another player and thus melded, the use of simples (numbered tiles) and honors (winds and dragons), the kinds of melds, and the order of dealing and play. However, there are many regional variations in the rules; in addition, the scoring system and the minimum hand necessary to win varies significantly based on the local rules being used.

Mahjong Culture in China

Mahjong players in the 1920s

Mahjong has a very long history which could date back to Tang dynasty. It was very popular during the republic period in 1920s. However, Mahjong was banned by the government of People's Republic of China when it took power in 1949. The new Communist government forbade any gambling activities, which were regarded as symbols of capitalist corruption. After the Cultural Revolution, the game was revived, without gambling elements, and the prohibition was revoked in 1985. Today, it is a favorite pastime in China, especially in Sichuan.

Mahjong is one of the name tags of Sichuan. On every block of Chengdu and around every corner you'll be able to find inexpensive tea houses to pass night and day playing mahjong and sipping tea. In Chengdu, Sichuan mahjong is played religiously. It is part of life, just like food. And they play it not only in the house, they prefer outdoor!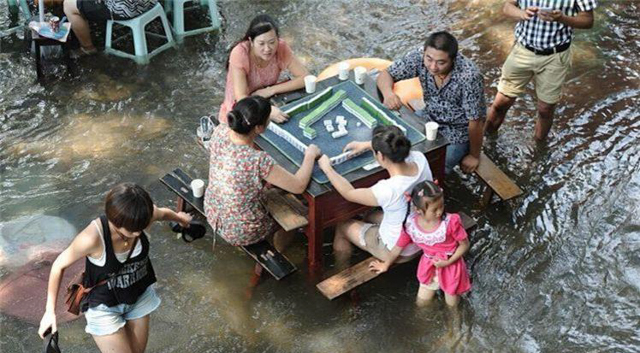 Play mahjong in water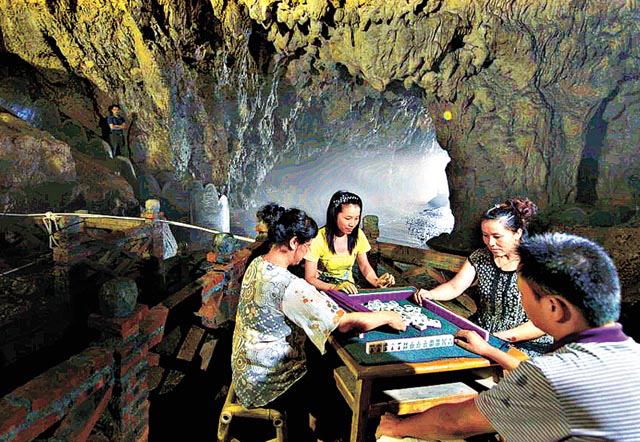 Play mahjong in the cave

Mahjong is favored by westerners




Mahjong, as a symbol of Chinese traditional culture was exported to the western world since 1920s through US to Europe. Mahjong became so popular that there are many Mahjong associations in different countries.
In 2005, the first Open European Mahjong Championship was held in the Netherlands, with 108 players.

In 2006, the World Mahjong Organization (WMO) was founded in Beijing, China, with the cooperation of, amongst others, the Japan Mahjong Organizing Committee (JMOC) and the European Mahjong Association (EMA). This organization held its first World Championship in November 2007 in the Chinese town of Chengdu, attended by 144 participants from all over the world. It was won by Li Li, a Chinese student at Tsinghua University.

The forth World Championship in South Korea

Mahjong is a glamorous game loved by people all over the world. Our guests love playing Mahjong during the night or when we met some unpredictable bad weather. In AbsolutePanda's expeditions, you got lots of opportunities to master this special skill from the world capital of Mahjong.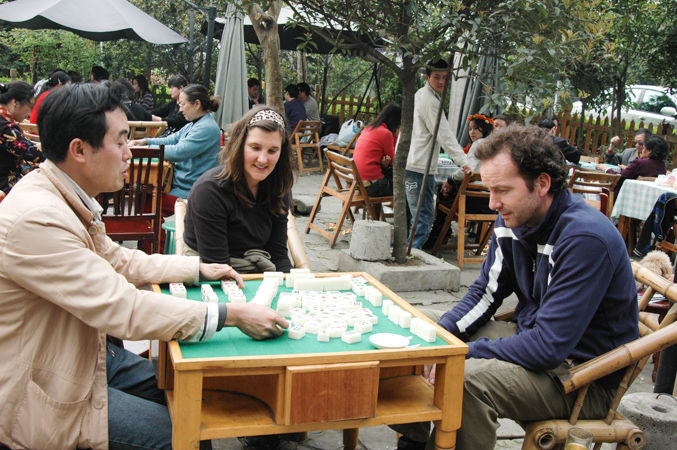 Our guests are challenging mahjong