Bella Zhang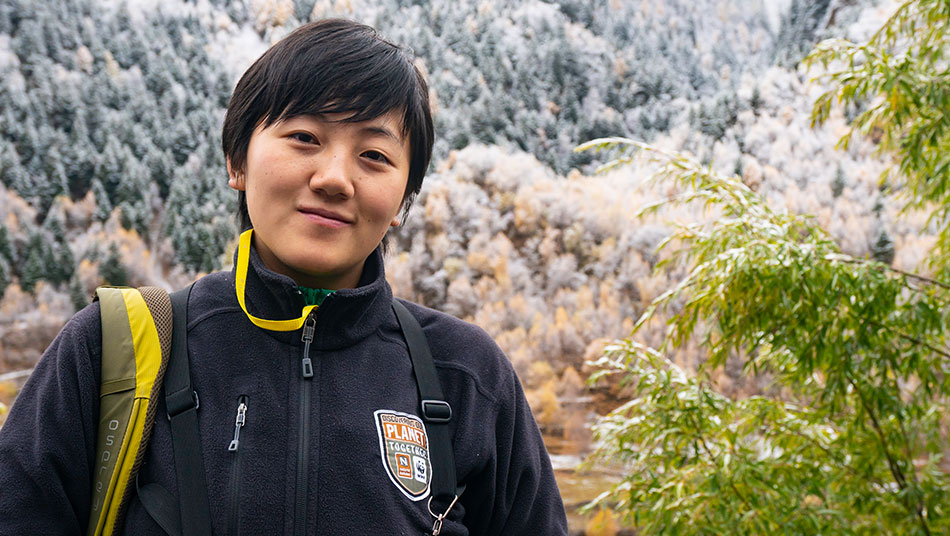 Born in Dali of Yunnan, Bella was brought up in a small county famous for ethnic Bai culture, abundant natural resources, and rich tourism resources. She is a big fan of wildlife and her beloved minority ethnic culture. She is also a lover of climbing and camping who has many experiences in Yunnan Province. After graduation from high school, she chose to study tourism at university so that her passion for nature and travel could continue. She started her career in tourism with AbsolutePanda after graduation from her university. After years of hard-working, now she has become an expert in multiple fields, including birding, photography, food, and ethnic culture. Bella is a big fan and great spotter of wildlife, a passionate bird guide, and an in-depth cultural interpreter. She loves sharing news and her pictures or videos of wildlife on social media. Though Bella is still very young, her passion, knowledge of nature and culture, fluent English, and guiding expertise will make your trip truly enjoyable. She told us that she feels very excited about working with people who share the same dream. She is very creative and can always bring new ideas. She believes that life is a beautiful journey where we meet different people with different views. "I really enjoy my work right now, I would include my job as part of my journey. Every day I expect to learn new stuff and meet friends from the different cultural backgrounds. It's awesome!" said Bella.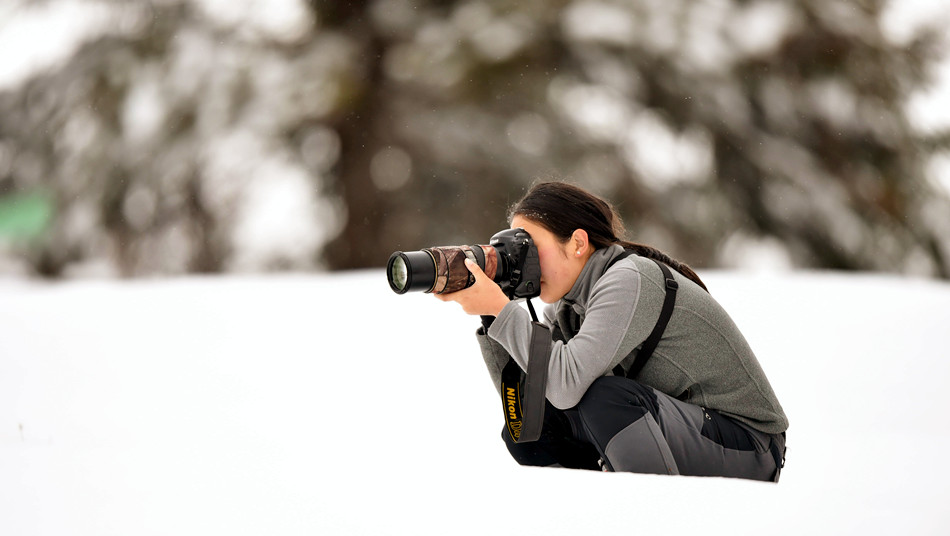 Here are some photos Bella took during her journeys with clients.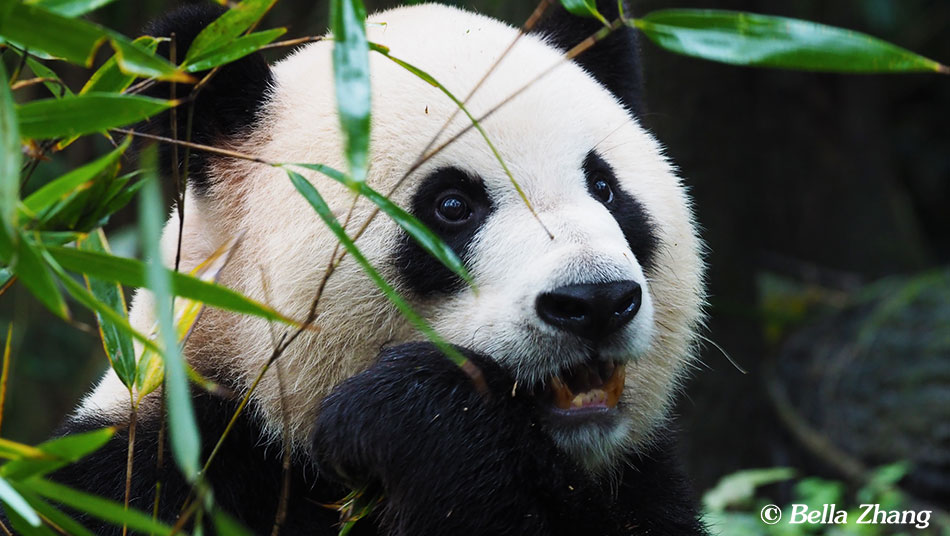 AbsolutePanda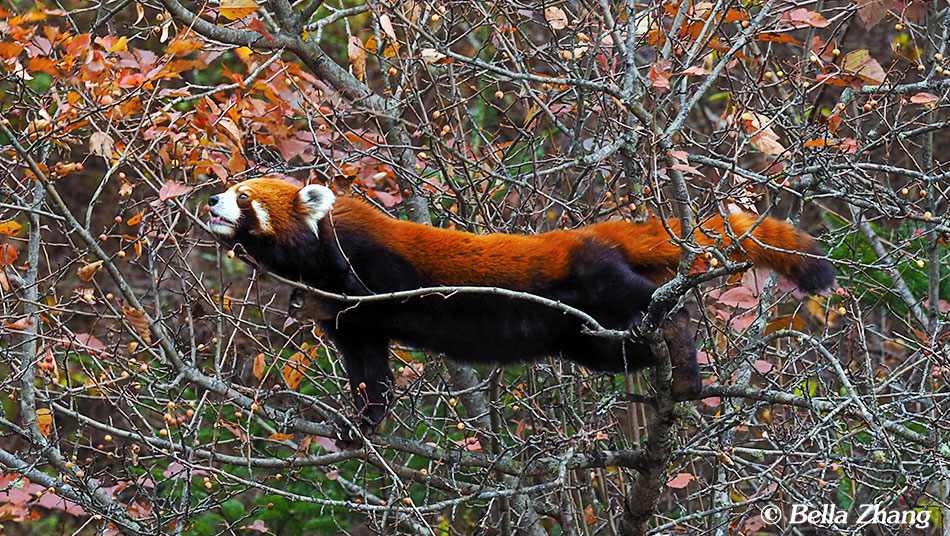 Wild Red Panda, the Kung Fu Panda Po's Shifu.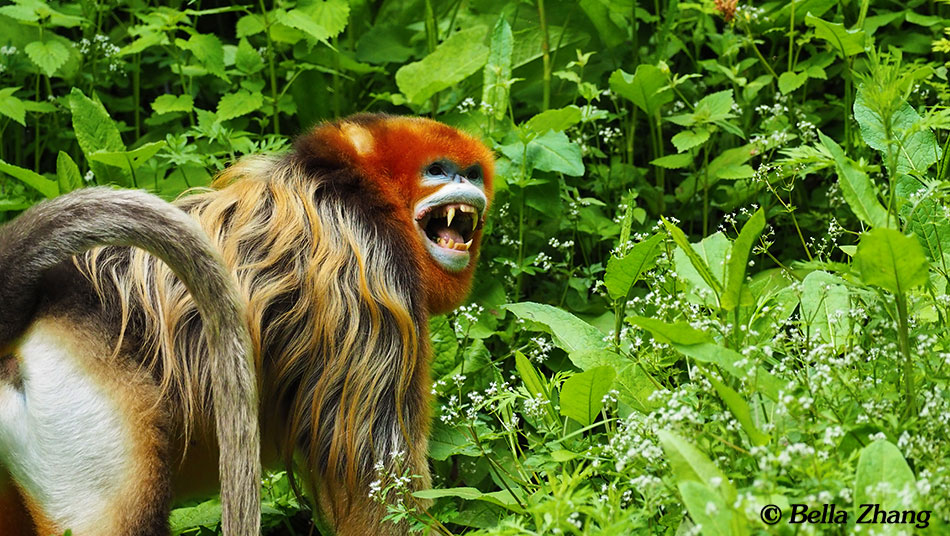 It is said that the Monkey King of Journey to the West is based on Golden Snub-nosed Monkey.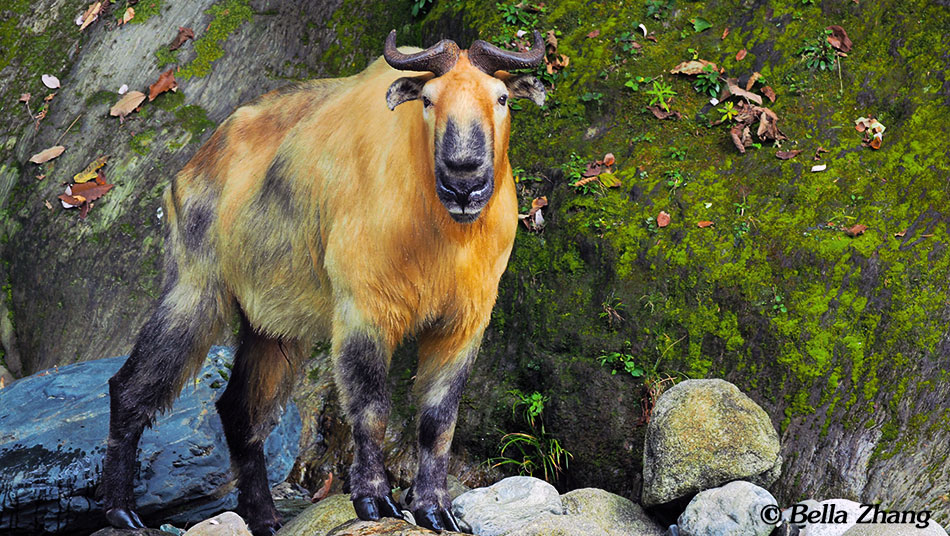 Sichuan Takin is our famous wildlife star that can be found in panda habitat.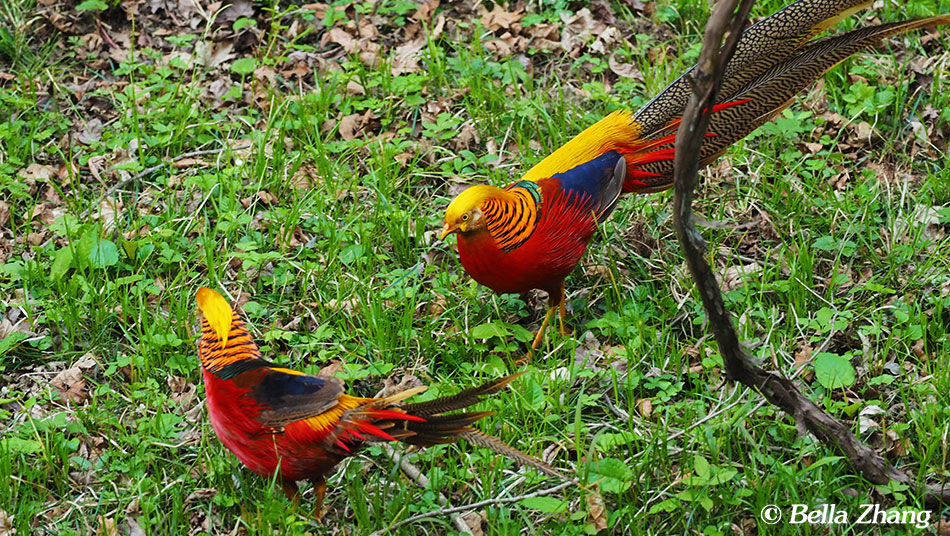 Golden Pheasant, the companion animal of the wild giant panda.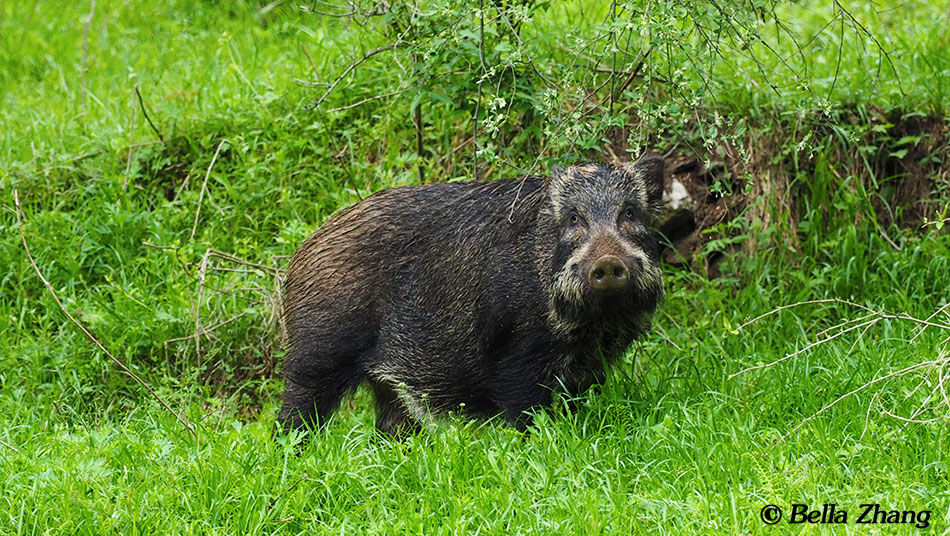 Wild Boar looks cute but very fierce indeed.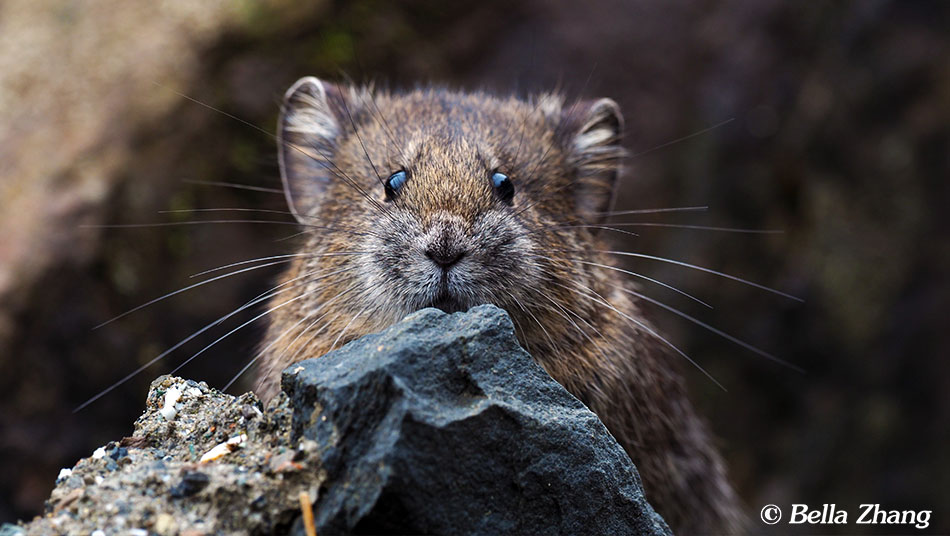 Glover's Pika is really cute and endemic in west Sichuan, China.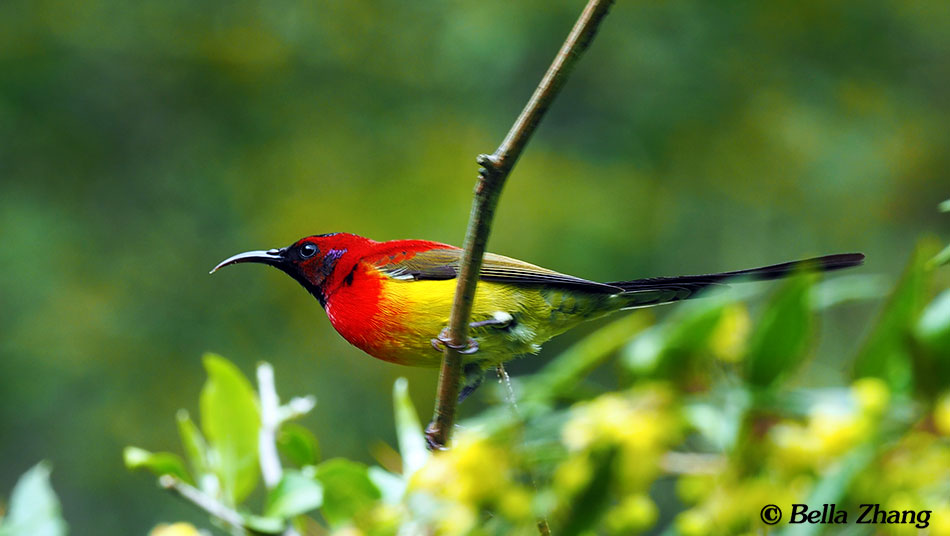 Mrs. Gould's Sunbird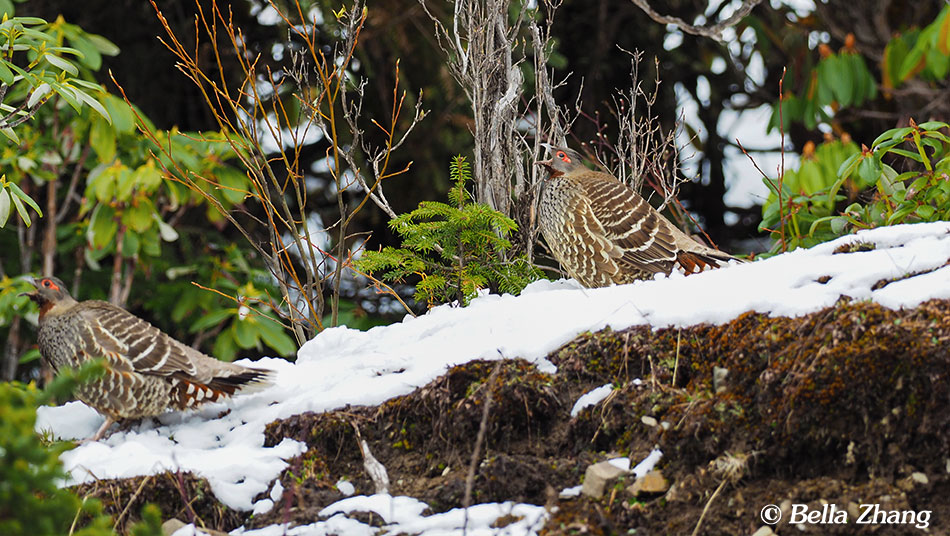 Chestnut-throated Monal Partridge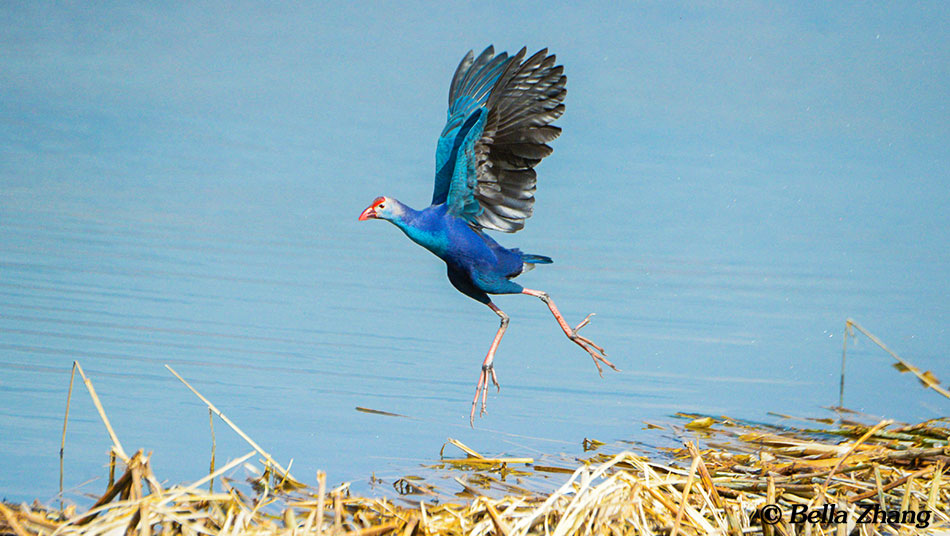 Purple Swamphen
Wish you will like the photos and it will be great if you can join us and share the brilliant experience with Bella.